Integrate Care and Salesforce
You can now integrate the Care module and Salesforce.
The integration works both ways:
Care -> Salesforce
In Care, the Salesforce tab is available on a contact's card. Information on the tab is synchronized with Salesforce. Any change that you make on this tab in Care will be propagated to Salesforce, and vice versa.
Using this tab, you can create a new case in Salesforce directly from Care.

Salesforce -> Care: In Salesforce, the Care module is embedded via an iframe where you can interact with Care-sourced cases directly from Salesforce.
Need more information?
Integrate Care with Salesforce
.
Activity Log in Care Cases
Each case in Care now has an activity log, a history of events that occur within a case.
Use the activity log to review what has happened to a case when you are taking the case over from another agent or you are returning to the case after a longer period of time.
The following types of events are recorded to the activity log:
The case has been escalated.

The assignee has been updated (assigned/unassigned).

The case status has been updated.

A standard/custom field in the case has been updated.

A customer note has been updated.
The events are sorted by time and are displayed along with the customer and agent messages within the main case conversation.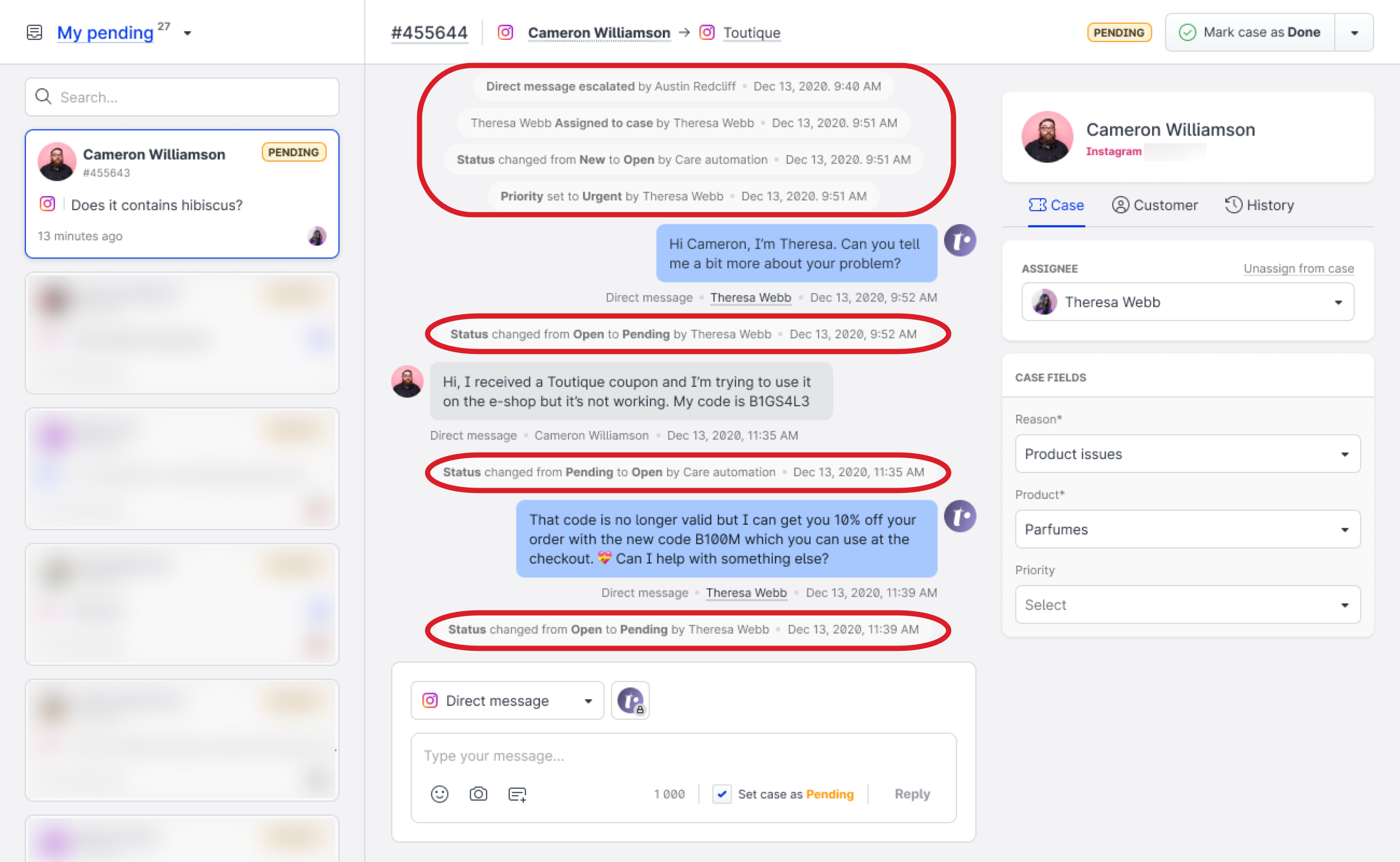 By default, the activity log is disabled. To enable the activity log for Care cases, go to Care, click Inbox -> Care features, and toggle the Activity log switch: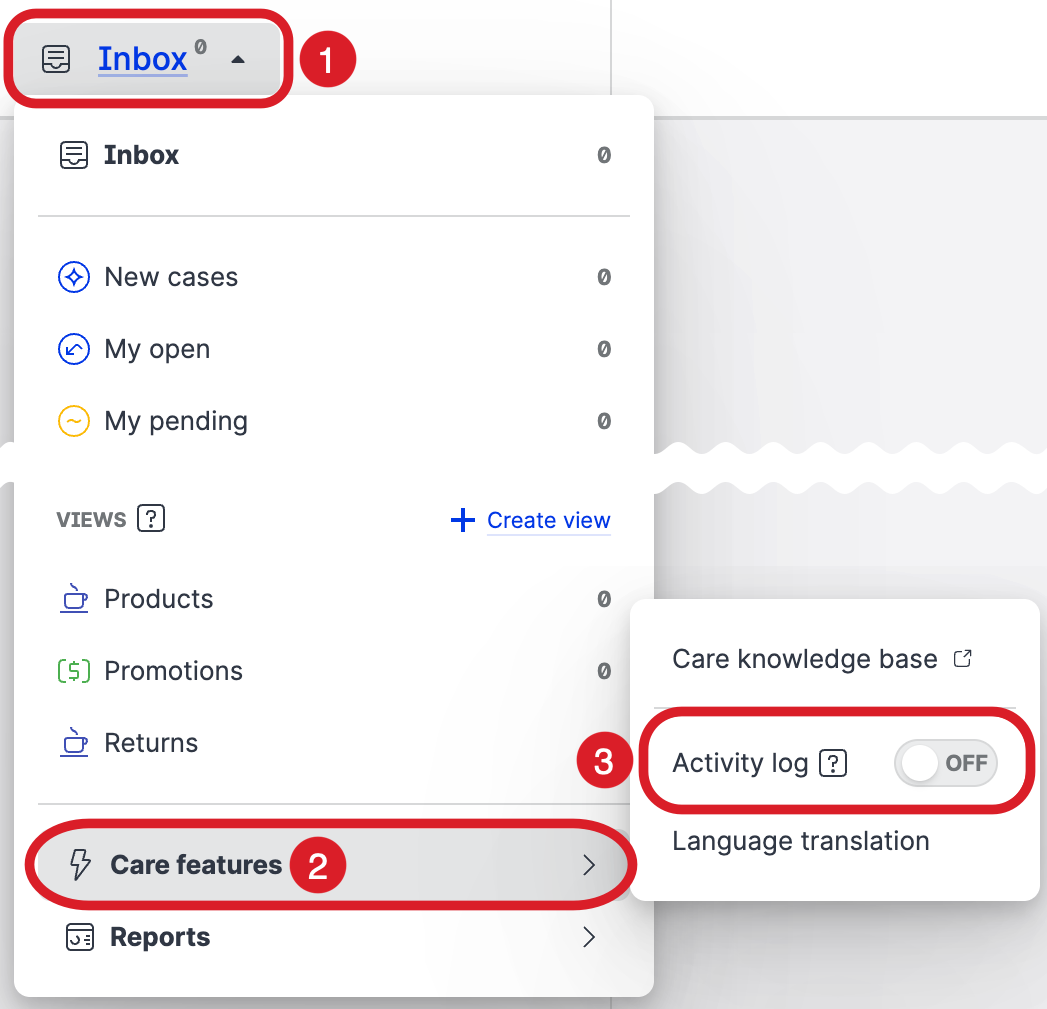 Need more information?
Review a Case Activity Log in Care
.
Organize Answer Templates into Groups
You can now organize answer templates into groups and associate them with specific user groups.
Template groups help you manage answer templates more efficiently, especially when you have a lot of them: you can group answer templates by categories and associate them with relevant user groups. For example, you can group answer templates for various company departments such as Support, Sales, or Customer Success.
Template groups also help Care and Community agents save time when they work on cases: when an agent belongs to a user group and this user group has an answer template group associated, the agent will be able to see only the answer templates from this template group and find relevant templates faster.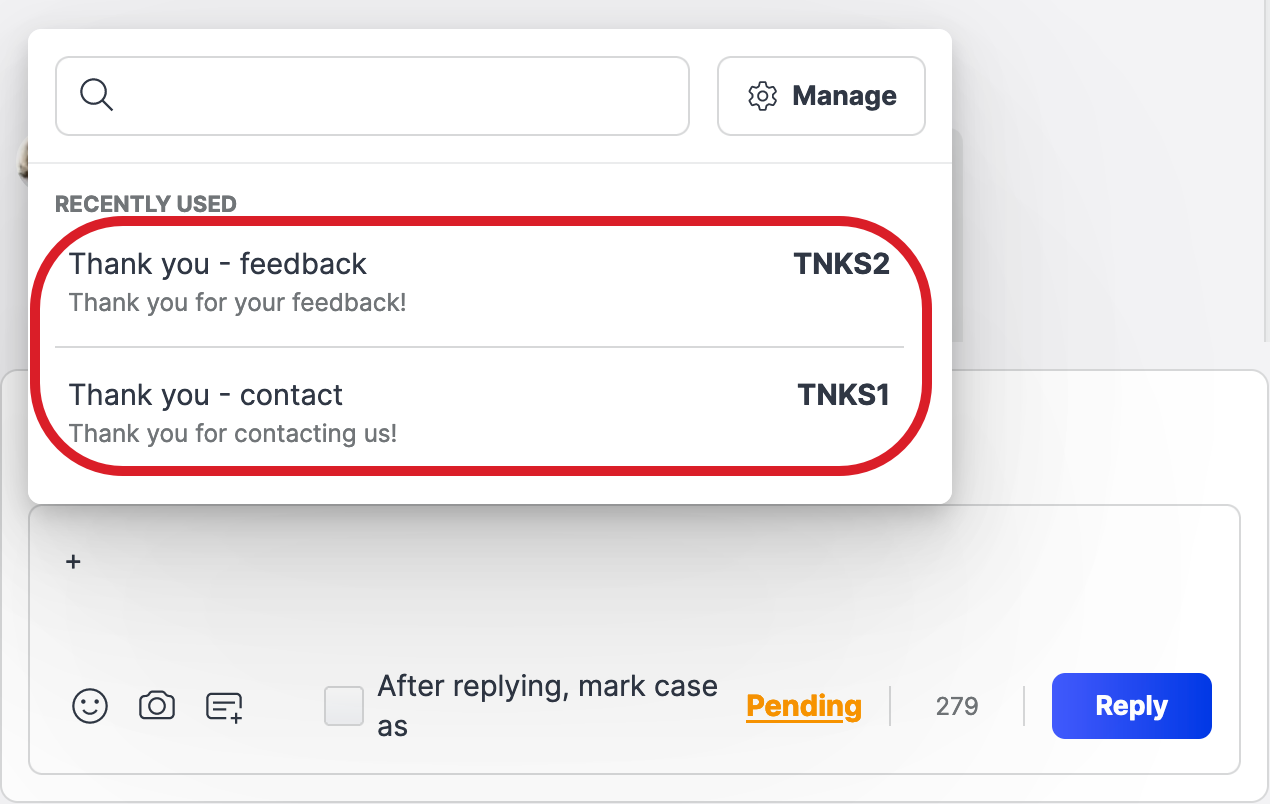 To set up answer template groups, go to Settings, click Answer templates, and then click the Answer template groups tab: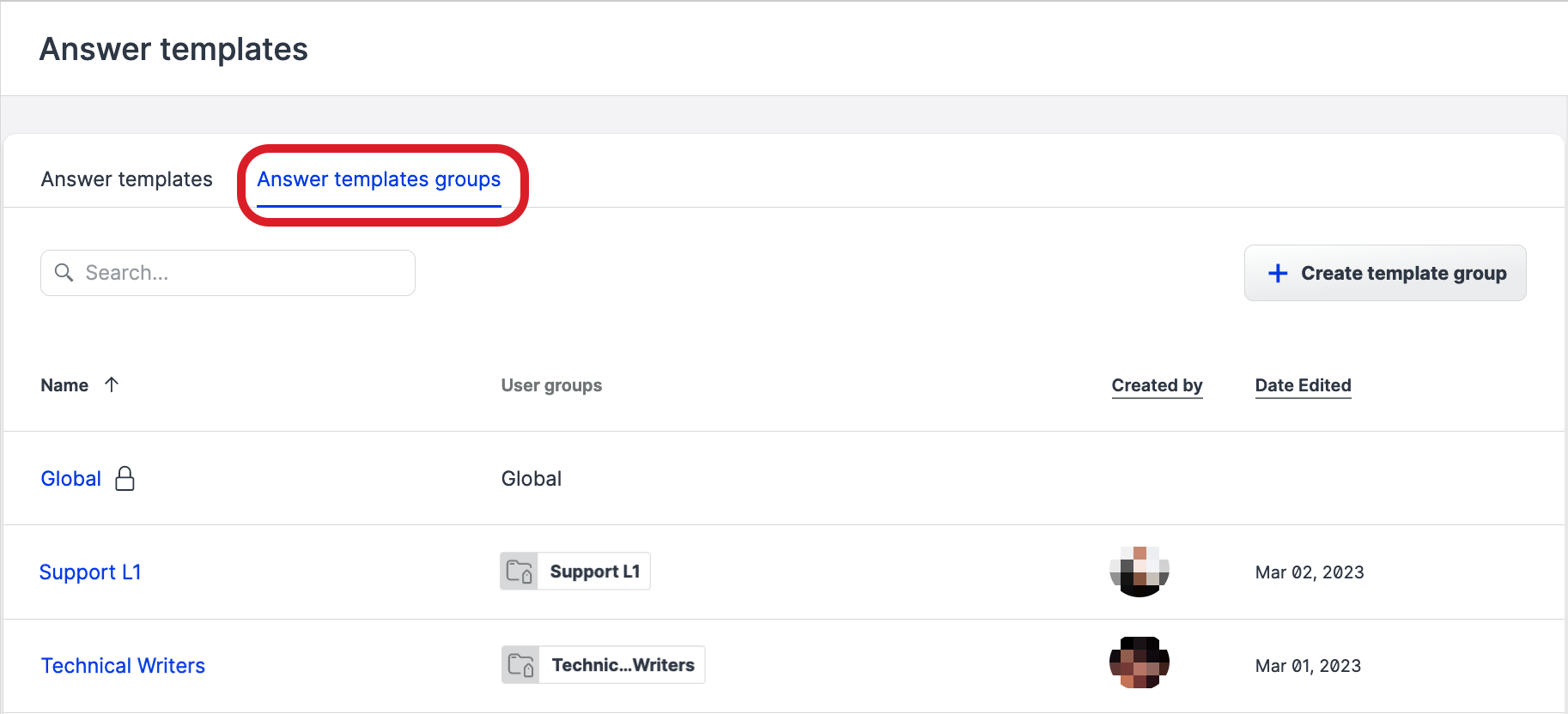 Need more information?
Measure and Optimize Community Management at Scale
Respond to an Escalation in Care
.
Support for Facebook and Instagram Added to Several Dashboard Widgets
We updated a few dashboard widgets to support more social media platforms: Facebook and Instagram.
The following widgets now support Facebook:
And the following widgets now support Instagram:
If you search for any of these widgets through the Dashboard module, you will see it under the New widgets category (with the newly supported platform specified), under the Cross-platform category (with all supported platforms), and under the platform-specific categories.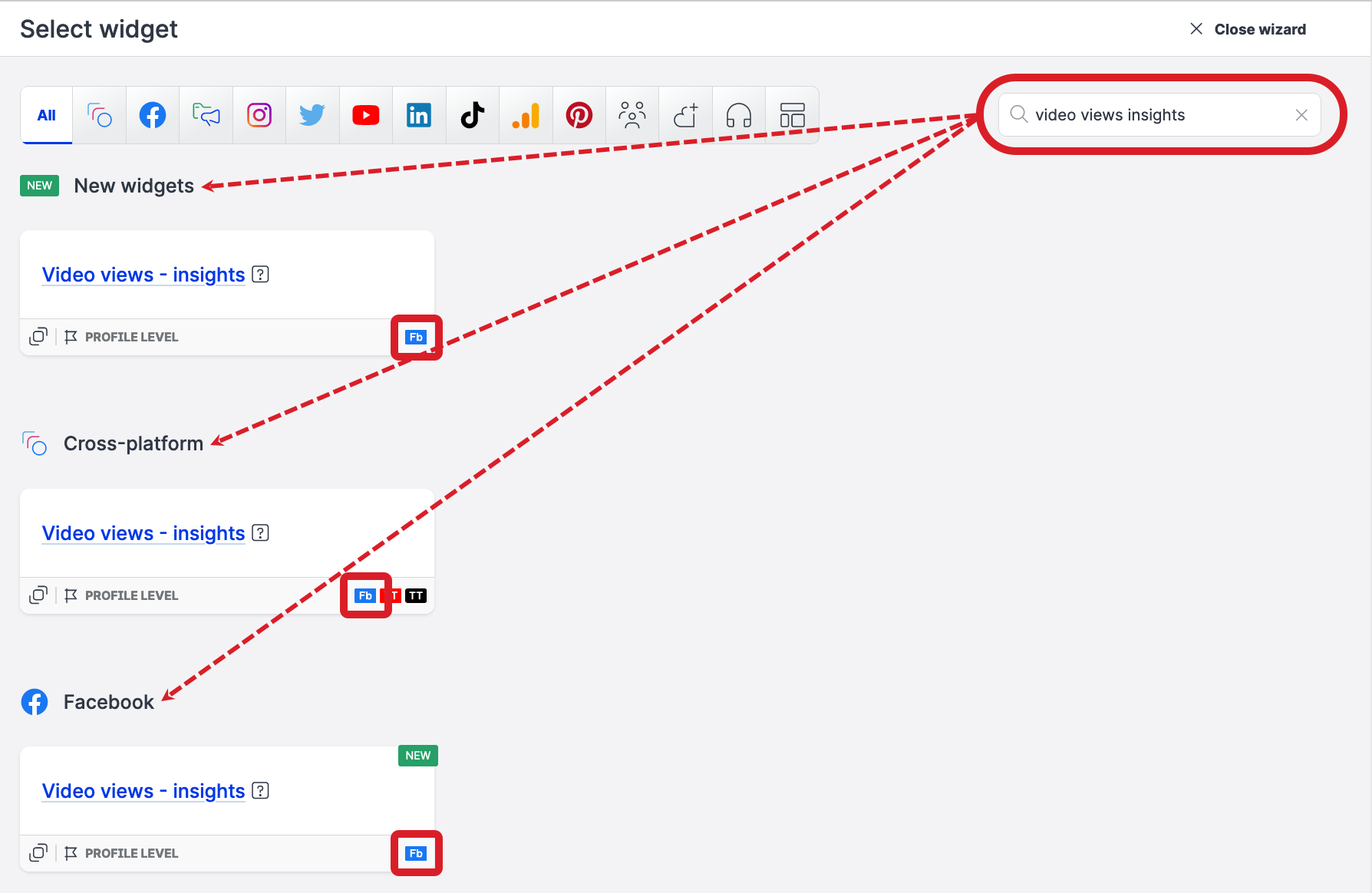 Need more information?
Add and Remove a Widget from Dashboard
.
Listening Dashboard Widgets: Filter Data Sources by Any Available Metric
In the listening dashboard widgets, all the metrics available in the Breakdown dropdown are now also available in the Filter dropdown, and you can use them to filter your data sources.
And if you need a quick reminder what widgets are listening widgets, here you are:
Need more information?
Add and Remove a Widget from Dashboard
.
Emplifi Link: Watch Reels and Videos Directly on Your Microsite
If your Emplifi Link microsite uses a social grid and displays Instagram reels or videos, you can now watch these reels/videos on the microsite directly, without being redirected to a new browser tab.
On a microsite, reels and videos are displayed as thumbnails. Hover over a reel/video to see a play button. Click the play button to watch the reel/video on mute. Click the pause button to pause the reel/video, or click the link on the reel/video to go to the link URL, which will open in a new browser tab.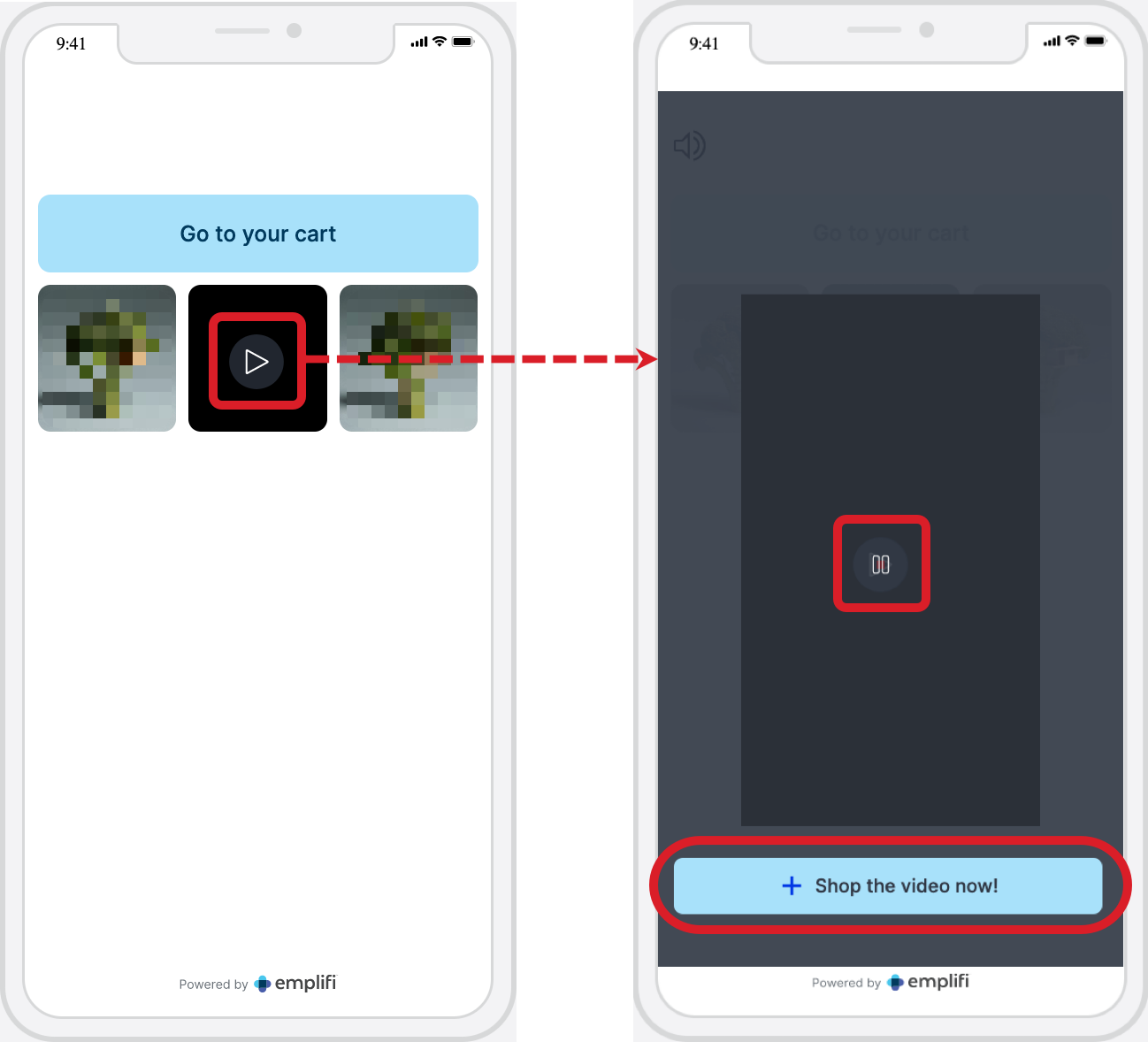 To add reels/videos to your microsite, go to Publisher, click Link in bio, select your microsite, and then click Add a social grid on the Link tab: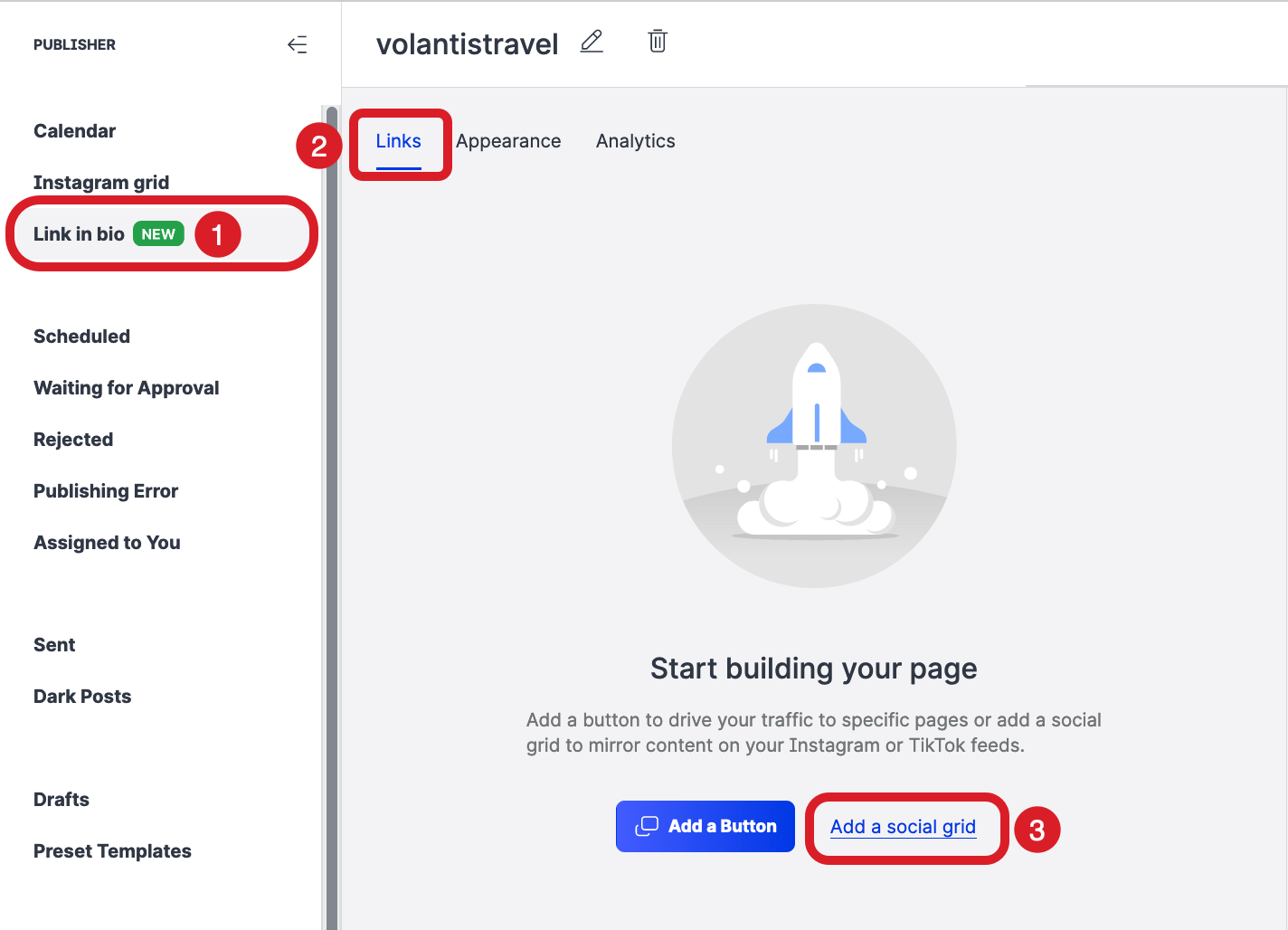 Need more information?
Emplifi Link in Bio
Configure Your Link in Bio Microsite
.
Emplifi Link: Device and Location Statistics Available
We added two new reports to the analytics for Emplifi Link microsites:
Device type shows devices that your visitors are using while they visit the microsite (desktop, mobile, or tablet).

Country shows countries where your visitors are visiting from based on their IP address.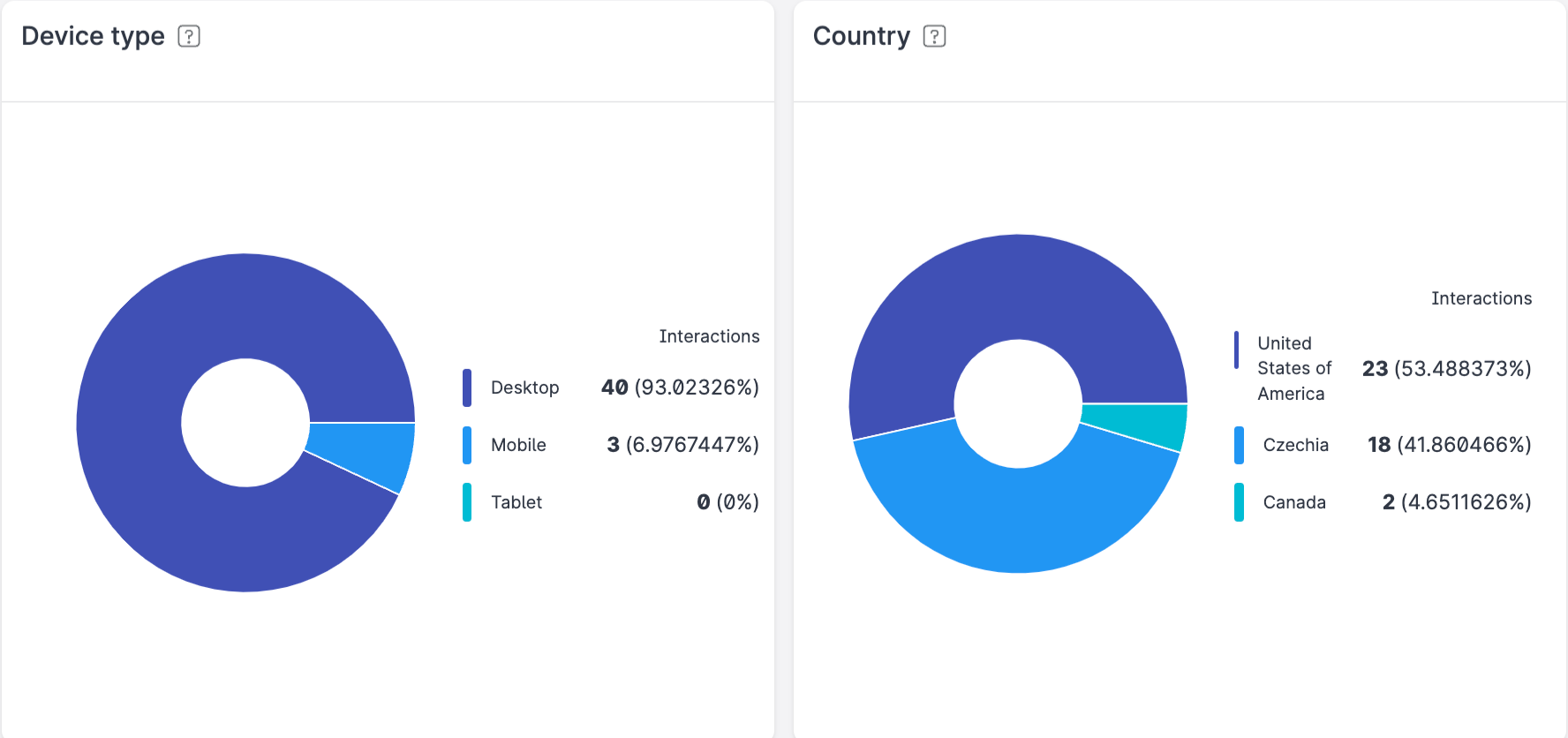 Just like the other analytics data, these reports show the data for the last month.
To see the analytics for your microsite, go to Publisher, click Link in bio, select your microsite, and then click the Analytics tab:

Need more information?
Emplifi Link in Bio
Emplifi Link Analytics
.
Publisher: Reschedule Individual Posts of a Multi-platform Post by Dragging and Dropping
If you need to reschedule individual posts of a multi-platform post, you can now do it by simply dragging and dropping them to another time slot in Calendar.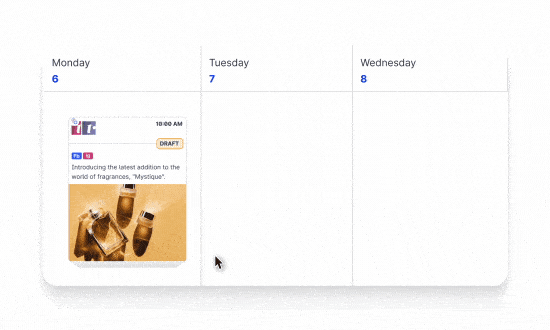 Need more information?
Schedule Posts Across Multiple Profiles and Platforms
Reschedule Posts in Calendar