Dashboard Widgets: Support for Snapchat Added
We added support for Snapchat to several dashboard widgets: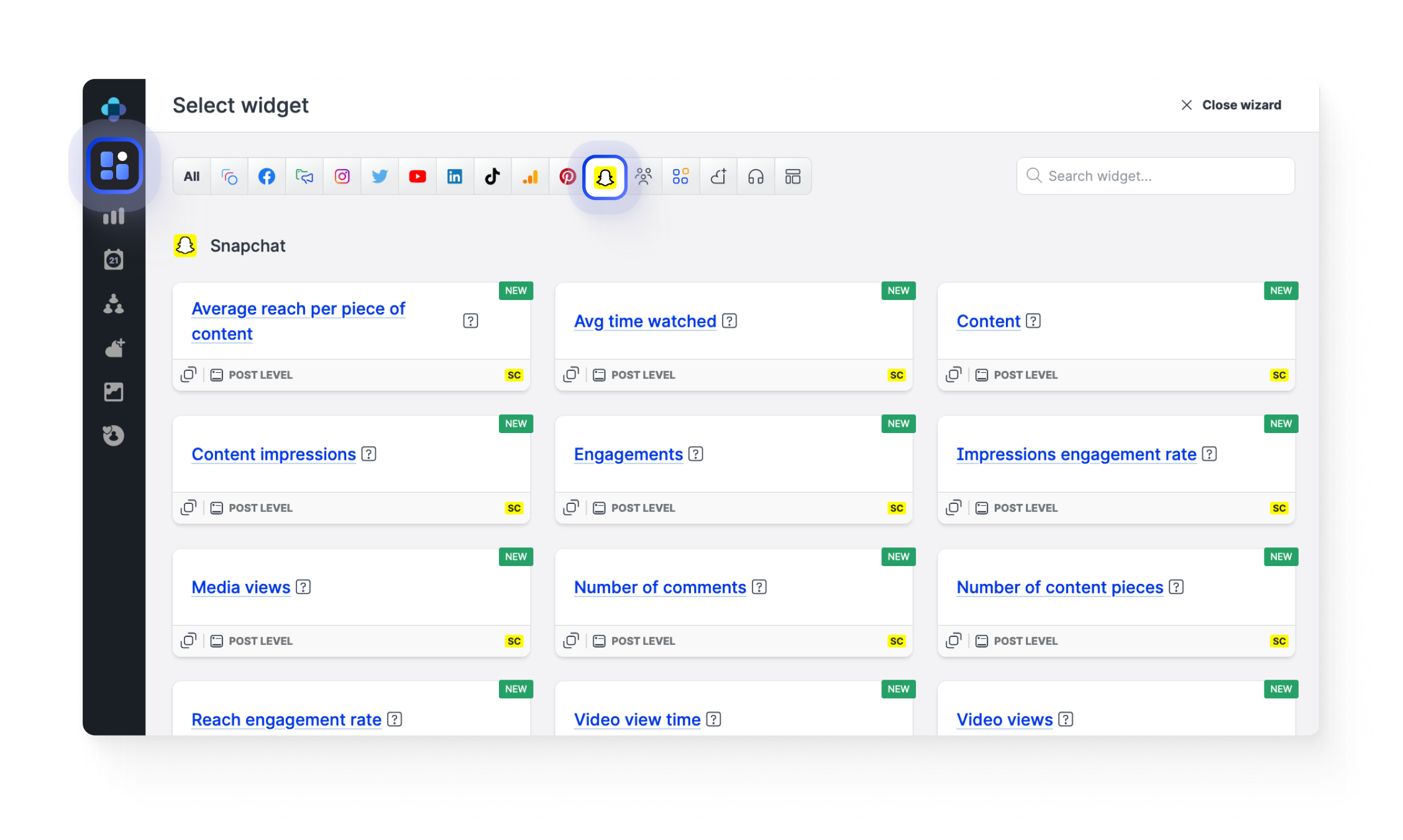 All these widgets work across multiple platforms (for example, in addition to the newly added Snapchat, Content impressions supports Facebook, Instagram, Twitter, LinkedIn, and TikTok). You can use any of these widgets to compare data from several different platforms.
In addition, you can now analyze Snapchat content in the Campaign View of the Analytics module: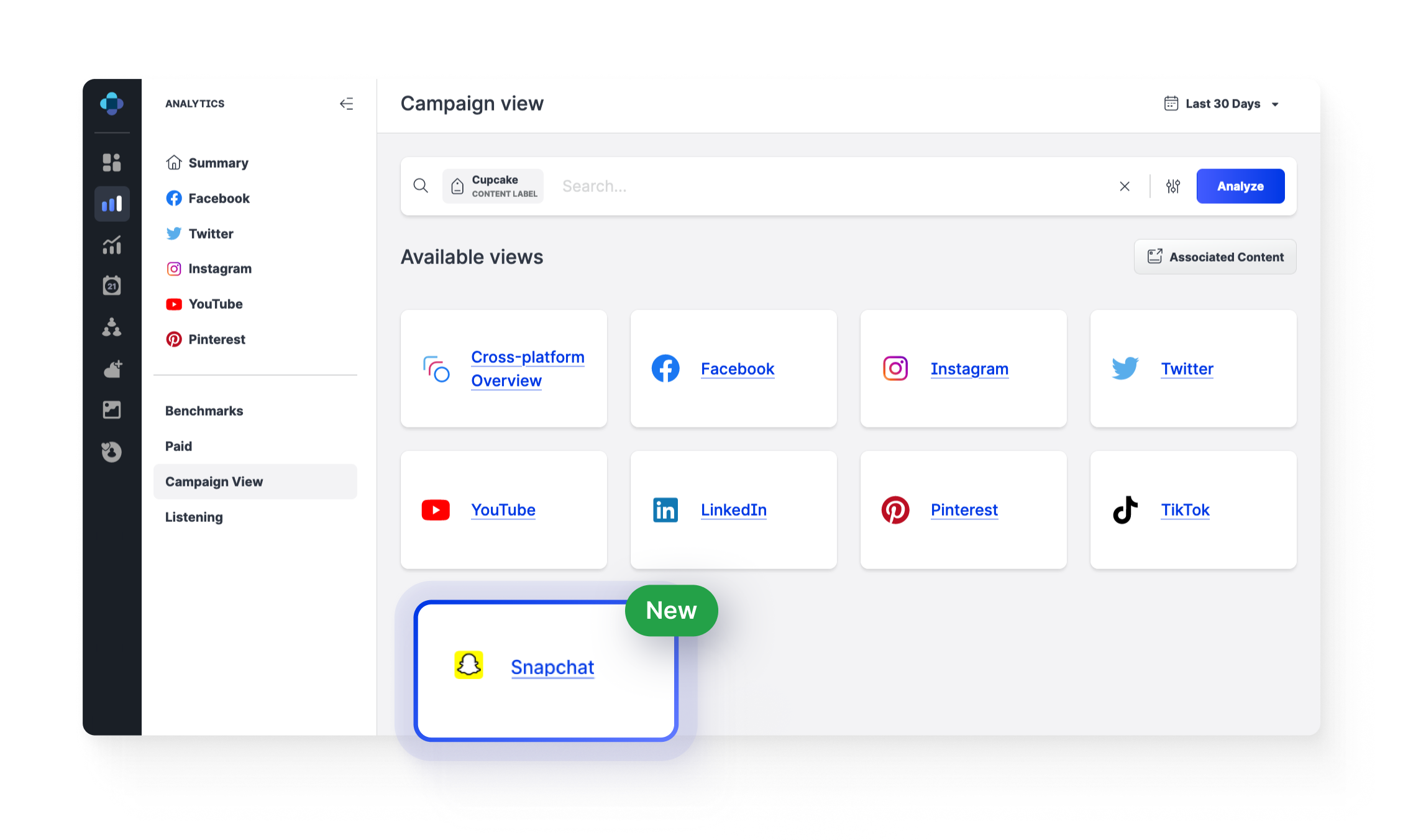 Snapchat metrics have also been added to relevant charts in the Cross-platform Overview.
Currently, we analyze only snaps, but lenses and stories are coming soon - stay tuned!
Need more information?
Add and Remove a Widget from Dashboard
Campaign View - Report on Your Campaign Performance
Care: Add Internal Note to Case
In Care, you can now add an internal note to a case with information about the case or tagging another Care user.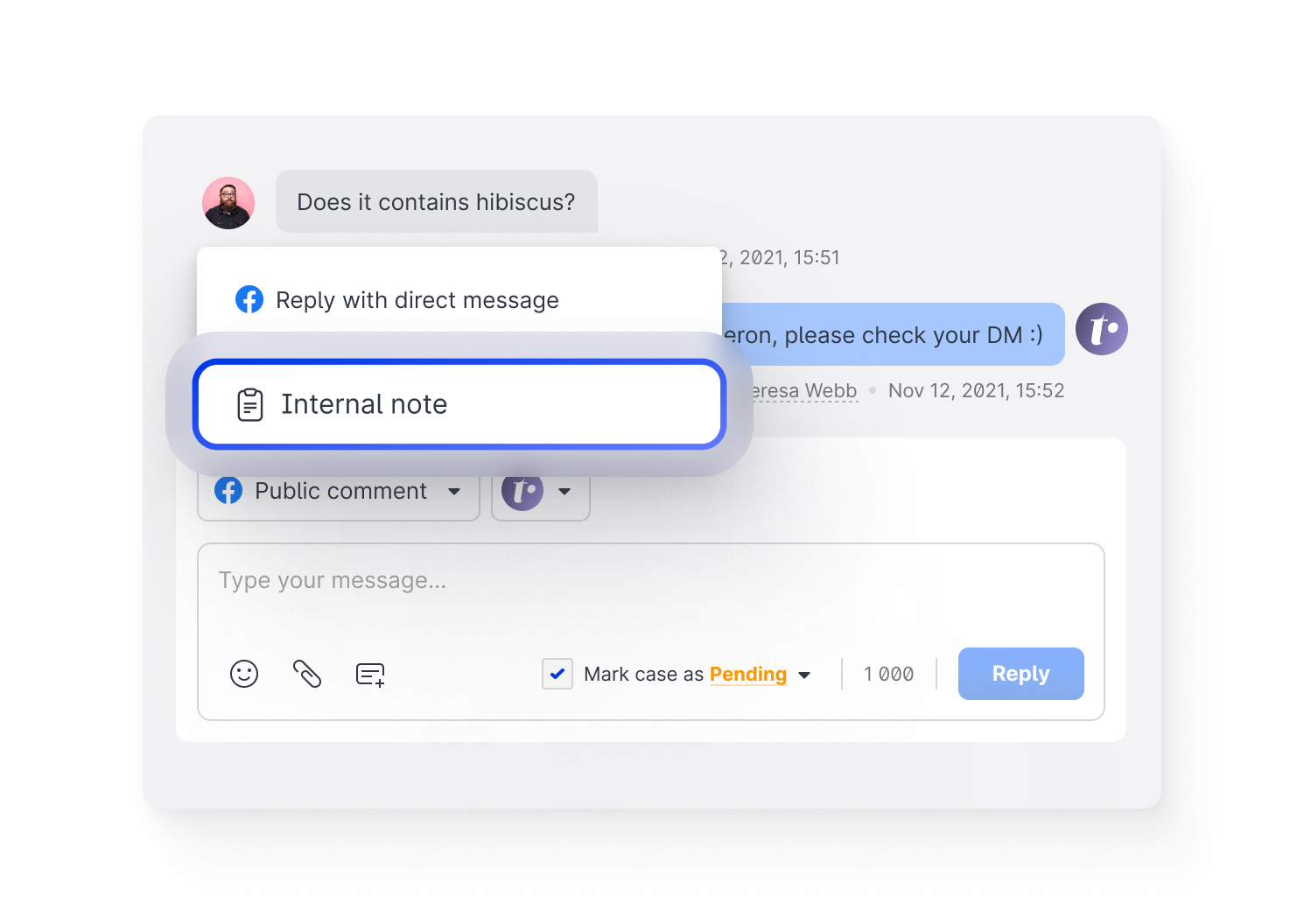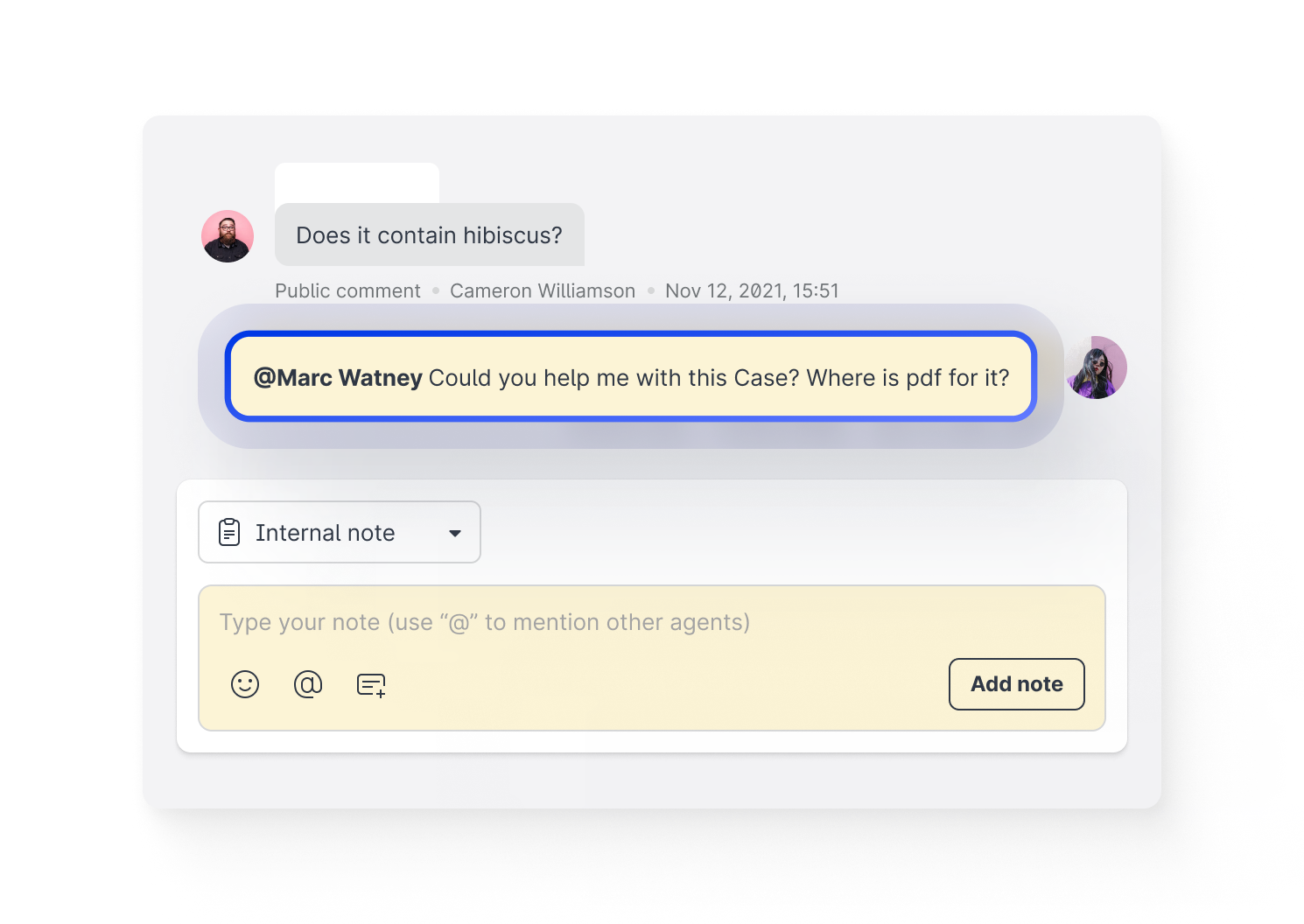 Internal notes are visible only to Care users and not shared with customers.
To see all the cases where other Care users tagged you, use a new Care view called "My mentions".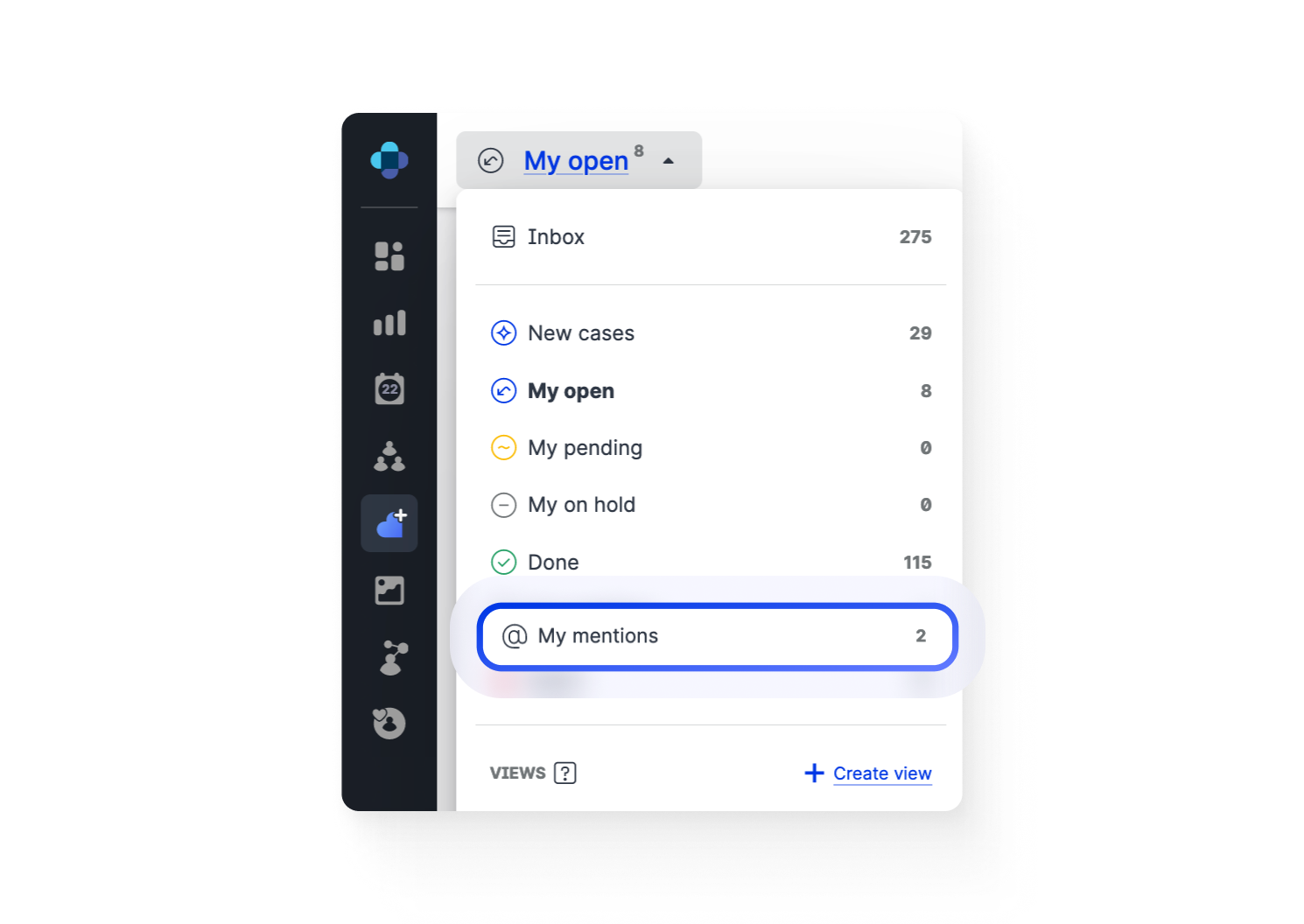 Need more information?
Respond to an Escalation in Care
Care: Choose Specific Message to Reply
In Care, when posting a reply to a case, you can now choose a specific message to reply to.
This option is available only for replying to public messages (a comment under a post or a reply under a comment). You cannot choose a specific direct message to reply to.
To reply to a specific message, hover over this message and click the arrow icon that appears next to it: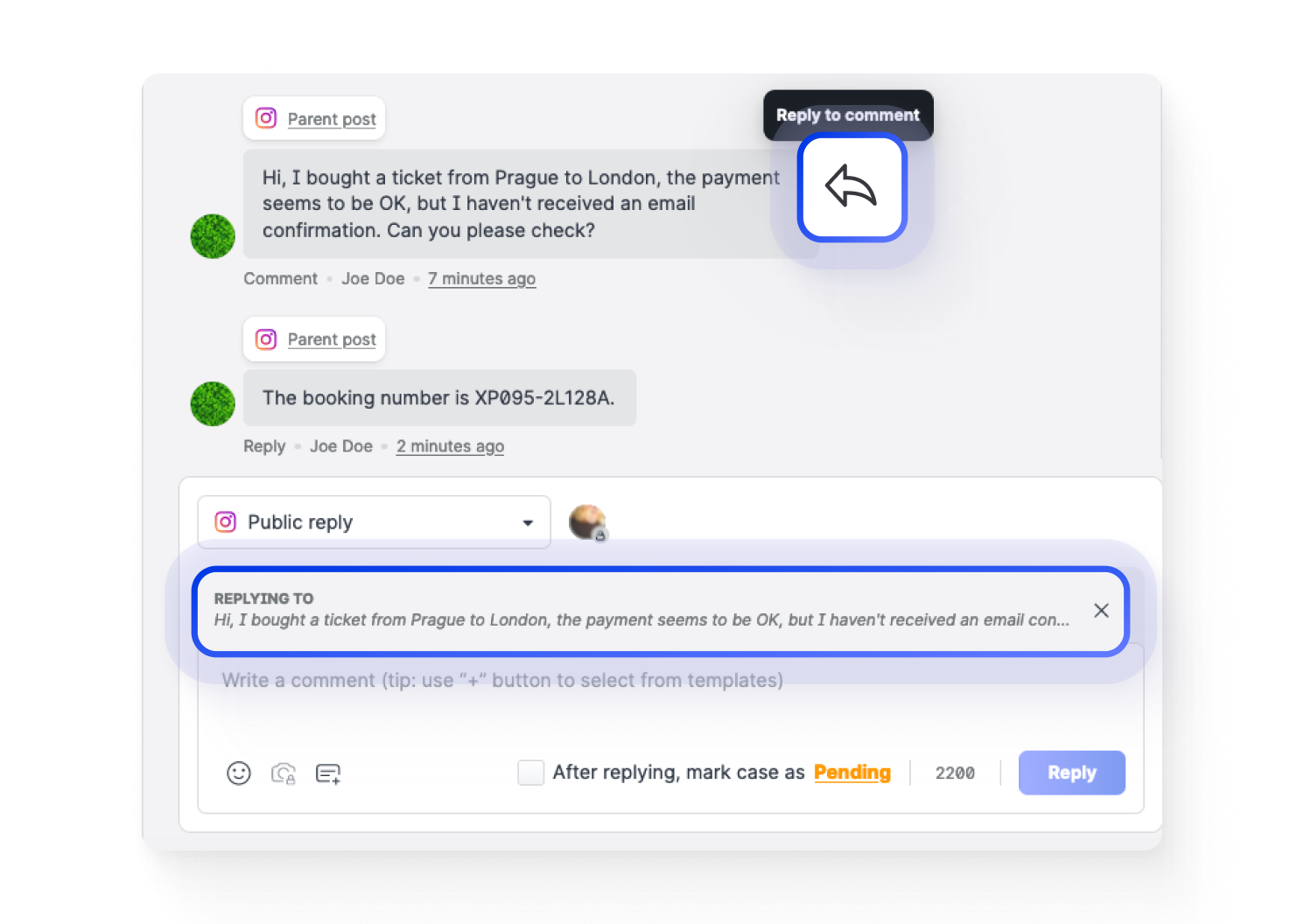 Need more information?
Respond to an Escalation in Care