Publisher
Tag Users in Instagram Reels and Carousels
In Publisher, when posting a reel or carousel to Instagram, you can now tag Instagram users. Tagging users shares the content with the tagged account and has the potential to increase engagement.
In an Instagram carousel, you can tag users only in pictures. You cannot tag users in videos in carousels due to restrictions set by the Facebook API.
To tag Instagram users, hover over the asset that you want to post in a reel or carousel, and click the tag icon.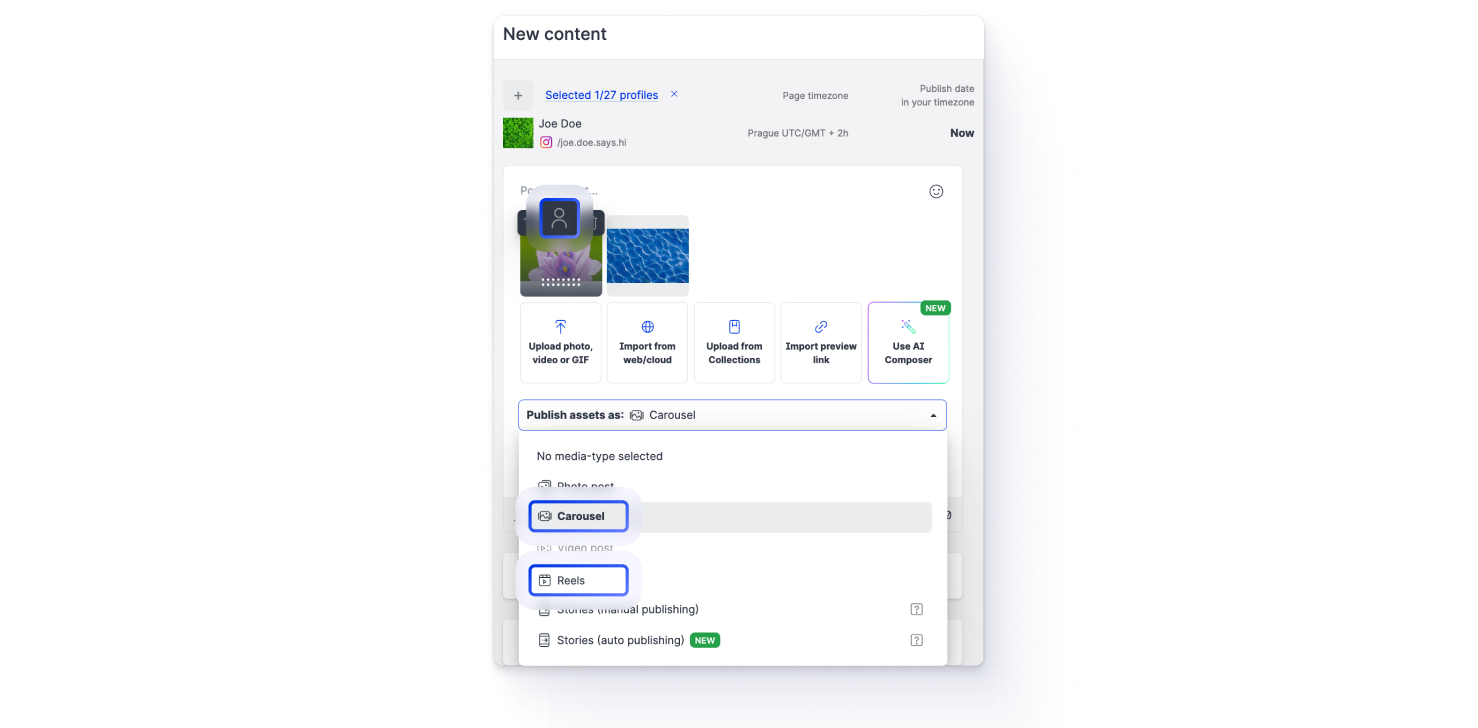 Need more information?
Content Options in Publisher
Add Notes for Multiple Days in Calendar
In Calendar, you can now create notes that span multiple days.
To do so, set the start and end dates when creating a new note.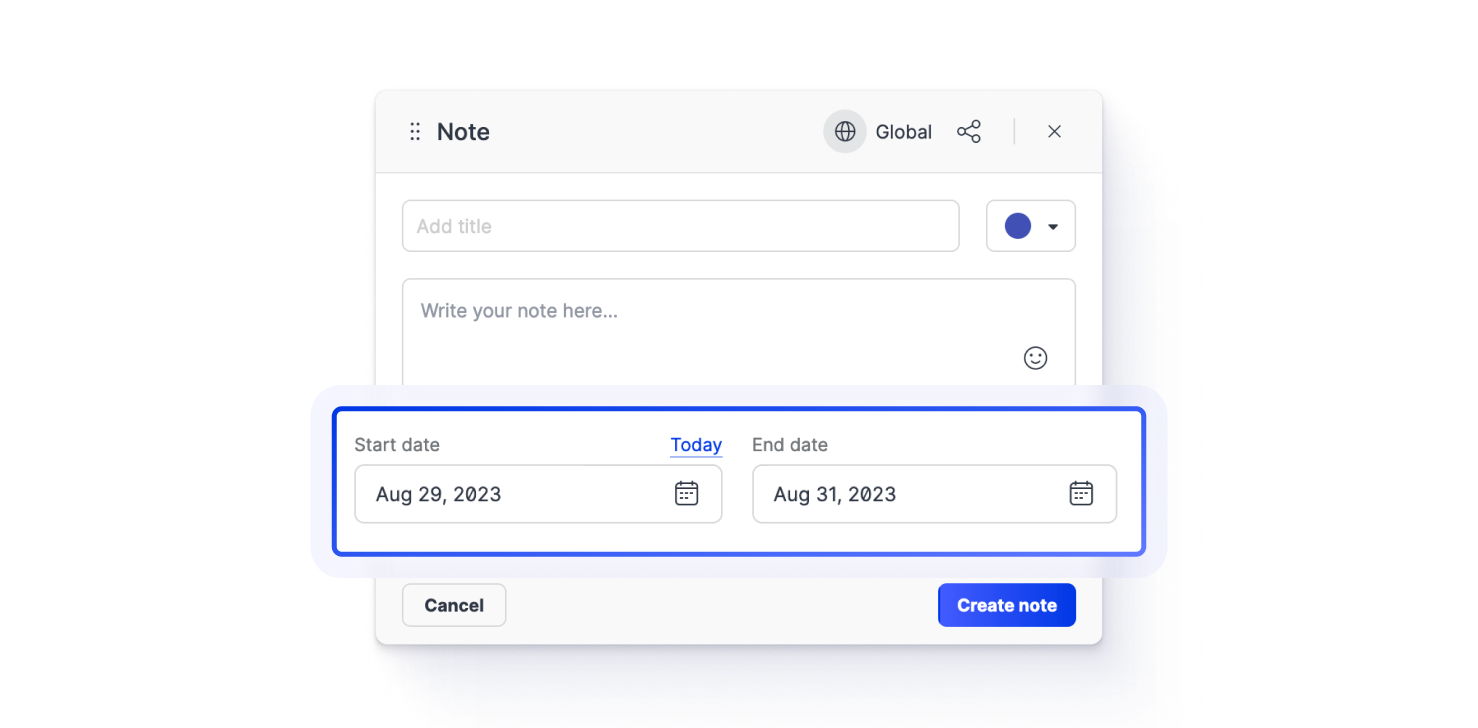 Need more information?
Add Notes to Your Campaigns in Calendar
Influencers
UGC Campaigns and Contacts Moved to Influencers
The Campaigns and Contacts features from UGC are now part of Influencers. You can now add Instagram influencers you find through searching the module to your Contacts. You can also add the Instagram influencers you already work with to your Contacts.
Once an influencer is part of your Contacts, you can invite them to participate in Campaigns to produce user-generated content.
Need more information?
Contacts
Campaigns
Care
Adjust Length of Grace Period for Reopening Closed Cases
In Care, you can now customize the length of the grace period for closed cases based on your business requirements.
When you mark a Care case as done, the case enters a grace period during which it is considered closed. By default, the grace period is five days. If a customer posts a new message (comment, wall post) during the grace period, the case automatically reopens.
To adjust the length of the grace period, go to Settings -> Care -> Workflows.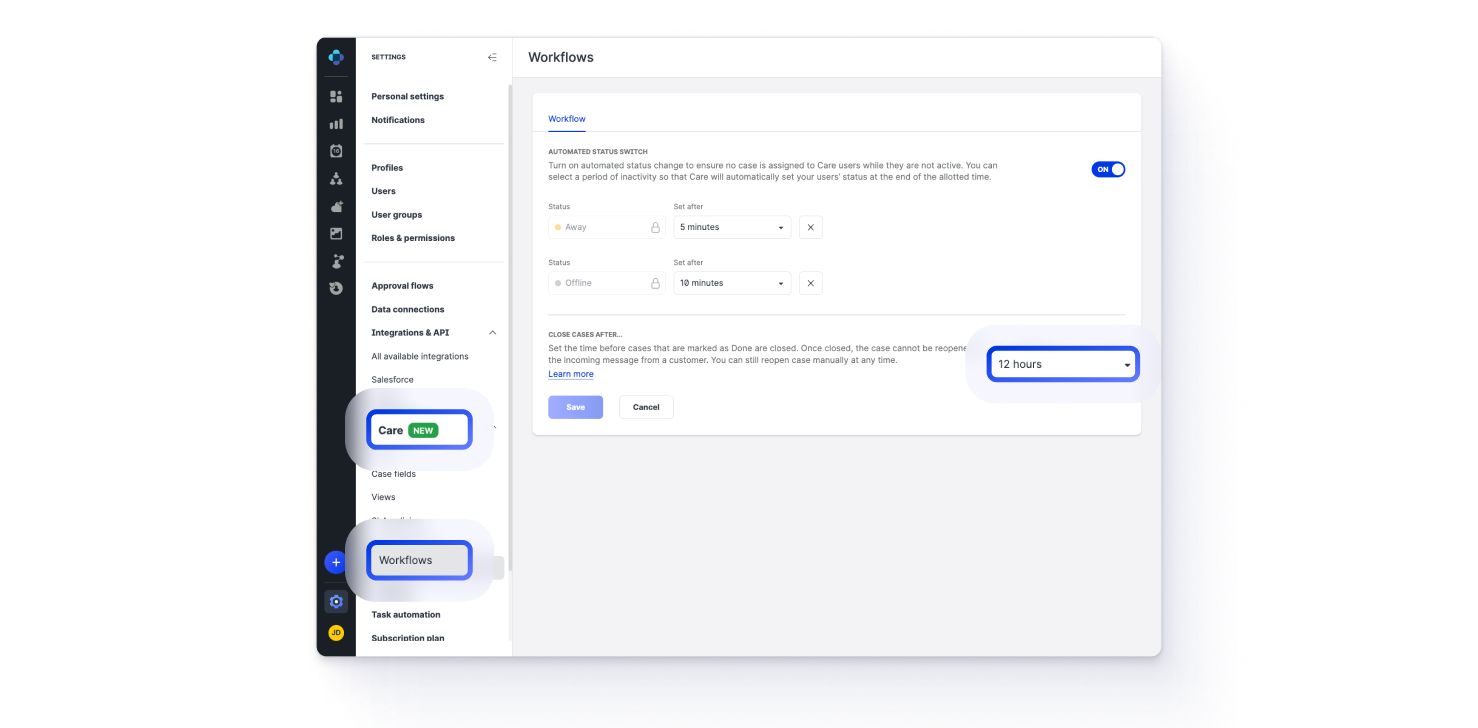 Need more information?
Customize Your Care Settings
Hide Comments on Facebook and Instagram Posts
You can now hide comments on a Facebook and Instagram post directly from Care.
To hide a specific comment, hover over this comment in the Care case conversation and click the hide icon that appears next to it: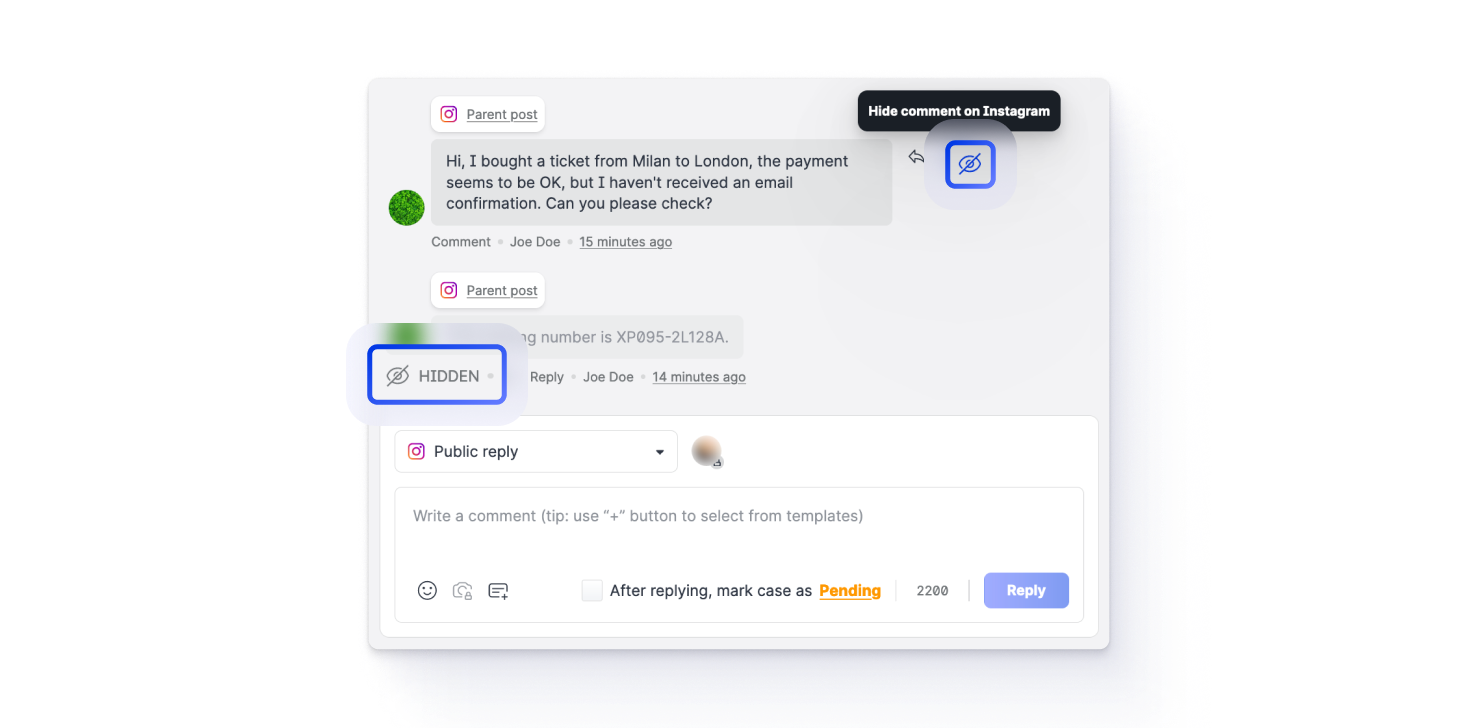 Here is what happens when you hide a comment:
In Care, the comment is grayed out and is marked as hidden. The reply option is disabled for the comment.

On Facebook or Instagram, the comment is no longer visible to any users except for you (as the owner of the Facebook/Instagram account) and the author of the message. The author is not informed about hiding the comment and can post replies to the comment; however, the replies will not be visible on Facebook or Instagram.
To reveal a hidden message to all users, click the hide icon again.
You can hide only comments under a post or replies under a comment. You cannot hide direct messages.
Need more information?
Respond to an Escalation in Care
Dashboard and Content
Extended Support for Pinterest in Dashboard Widgets and Content Feed Metrics
We are expanding support for Pinterest in the existing cross-platform dashboard widgets:
We also added new widgets:
Saves, which shows the number of times people saved the content during its lifetime (you can also use this widget for your Instagram content)

Pin clicks, which is a Pinterest-specific name of the cross-platform widget Post clicks (post)
In addition, the following Pinterest metrics are now available in the Feed section of the Content module:
10s video views

Average time watched

Comments

Completed video views

Impressions

Link clicks

Pin clicks

Reactions

Save rate

Saves

Video view time

Video views
Need more information?
Add and Remove a Widget from Dashboard
Content
Bot
Updated Textbox Editor
We have updated the textbox editor within Authoring to make it easier to edit and verify entered text. This is particularly helpful when you author instructional copy or guidance for your customers to read when interacting with your bot.
Updated Window Sequence Closing
In Authoring, when you are editing authoring nodes and click out of the space, only the most recently of the opened pop-out windows in the chain now close. Previously, clicking out of the space would close all pop-out windows. This is useful when editing quick reply buttons, media cards or any other Call-to-Action surface within a bot.