2022.01.18 - TikTok Collection
Brand handle collection
You can now collect your brand's owned TikTok content in Pixlee! Just connect your TikTok account to Pixlee on the settings page and set up a TikTok user handle collection for your albums.
With this new collection type, you can easily Create a Shoppable TikTok Gallery for your brand's TikTok accounts using a Pixlee Hosted Landing Page.
Social Settings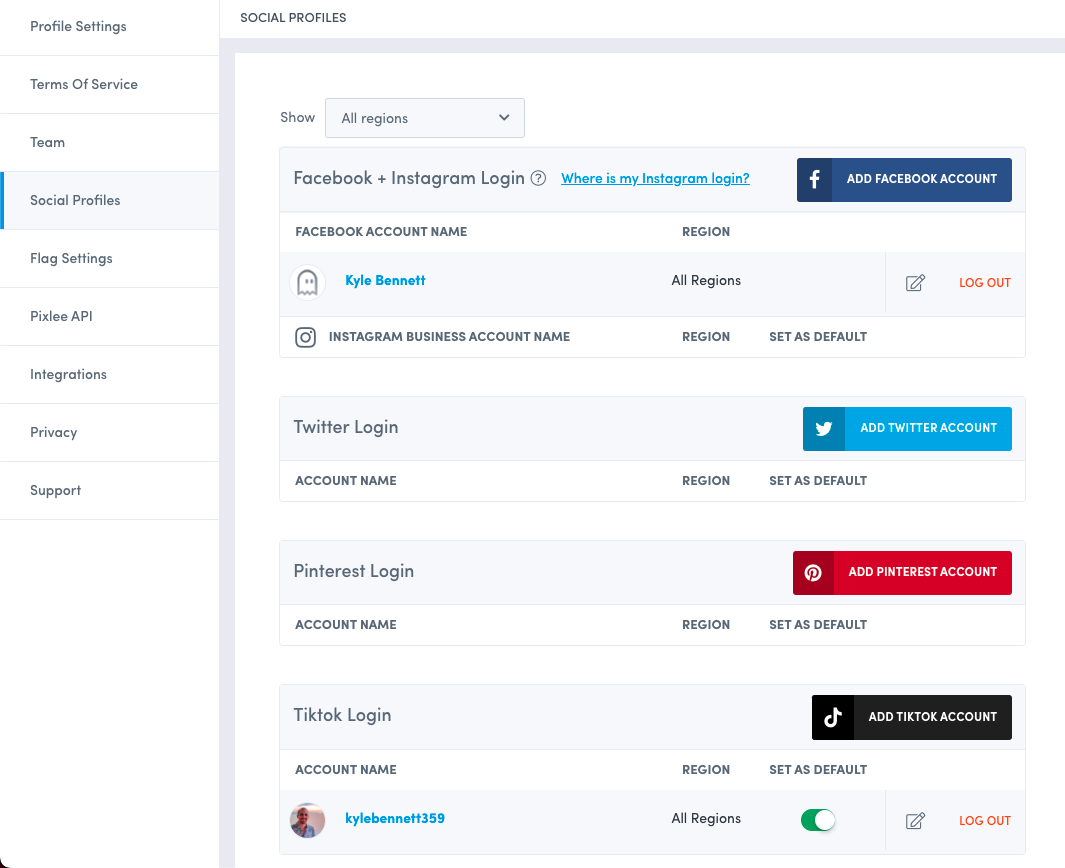 Collection Settings <> User Handle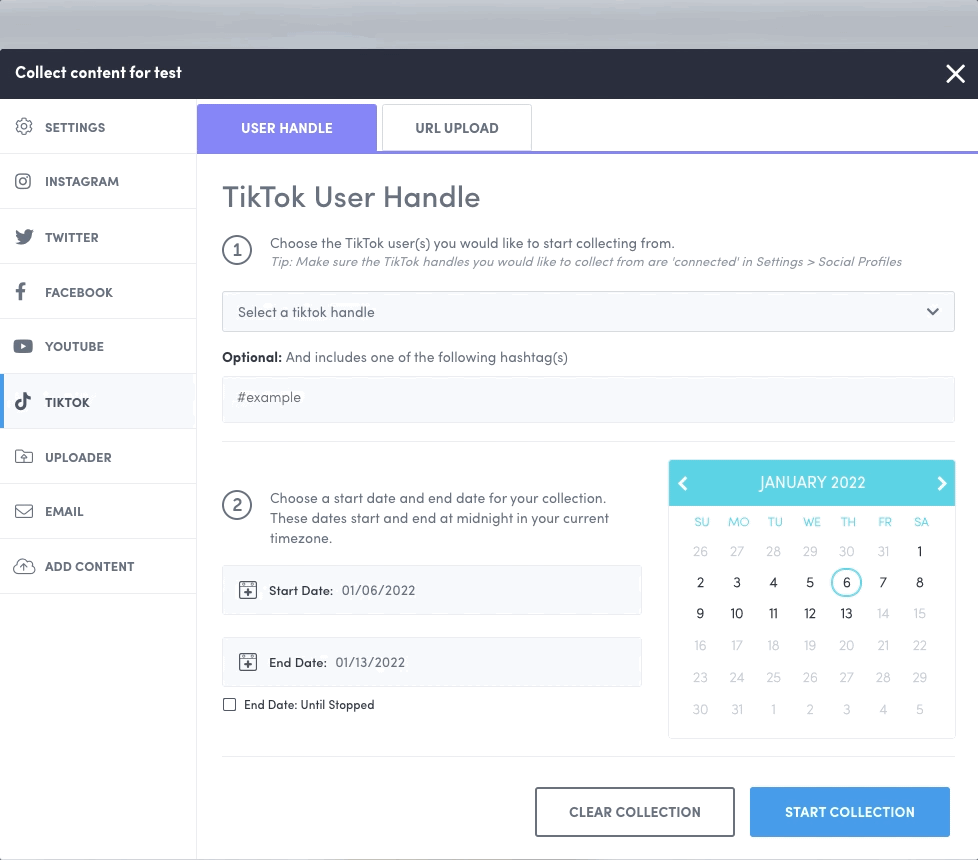 URL Upload Collection
TikTok content can also be collected manually by pasting http://TikTok.com URLs into the TikTok URL Upload tab. You do not need to have a connected TikTok account to use the feature, so it's a great way to start collecting TikTok content for your brand!
This collection method is great for collecting TikTok content from your community, or creators, that you work with who have not signed up for Pixlee for Creators yet.
Collection Settings <> URL Upload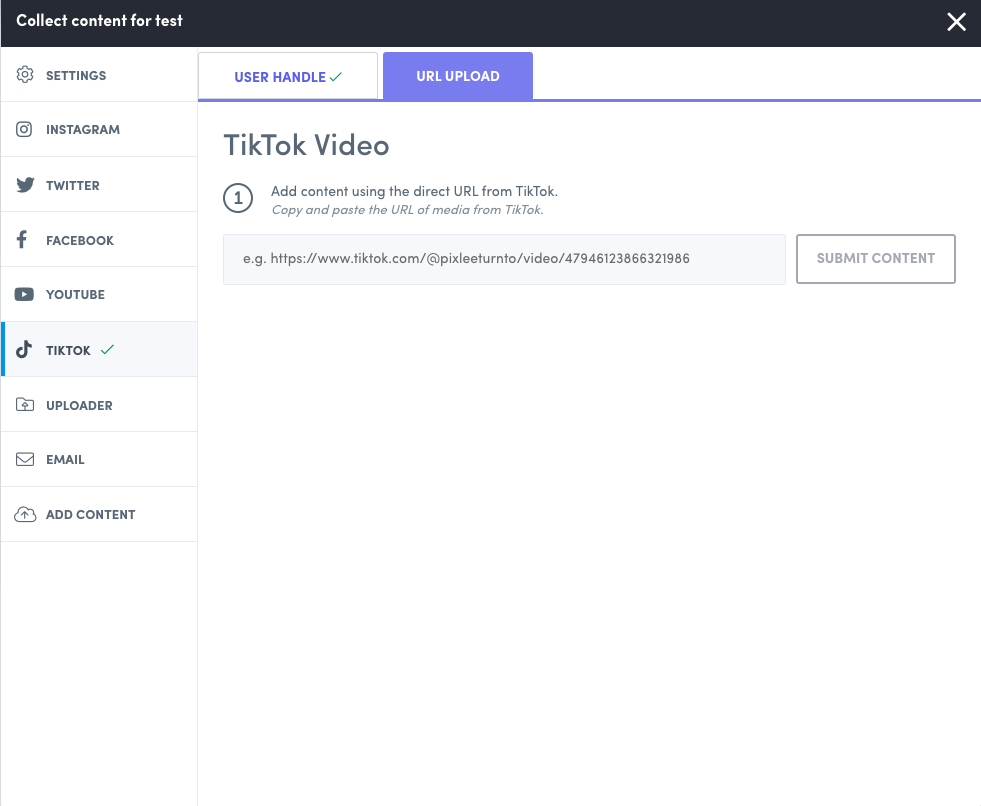 For more information on how TikTok works in Pixlee, please see this FAQ.