Tags Use Cases and Best Practices
Tags can be used to organize content, identify categories, and themes. This feature will give a more personalize experience when matched to your customer profile. Go to Tag Album Basics to learn more.
Use Cases
Launch an interactive social hub to include your top tags or promote a seasonal item/campaign.

Publish individual tag albums onto your category pages to showcase different looks.

Create separate landing pages from your tag albums to ensure that members of the marketing team (ex. email, brand, etc) have easy access to content.
Best Practices
Leverage filters in your album to refine your content so you can tag in batches.

Assign products to tags through a tag product tree, so content with assigned products is automatically categorized to the tags.

Add structure tags so they match the top categories within your business:

Fashion brands can create tags for women, men, and children.

Travel brands can create tags for activities, rooms, family fun, etc.

Craft brands can create tags on inspiration on how to utilize and display them.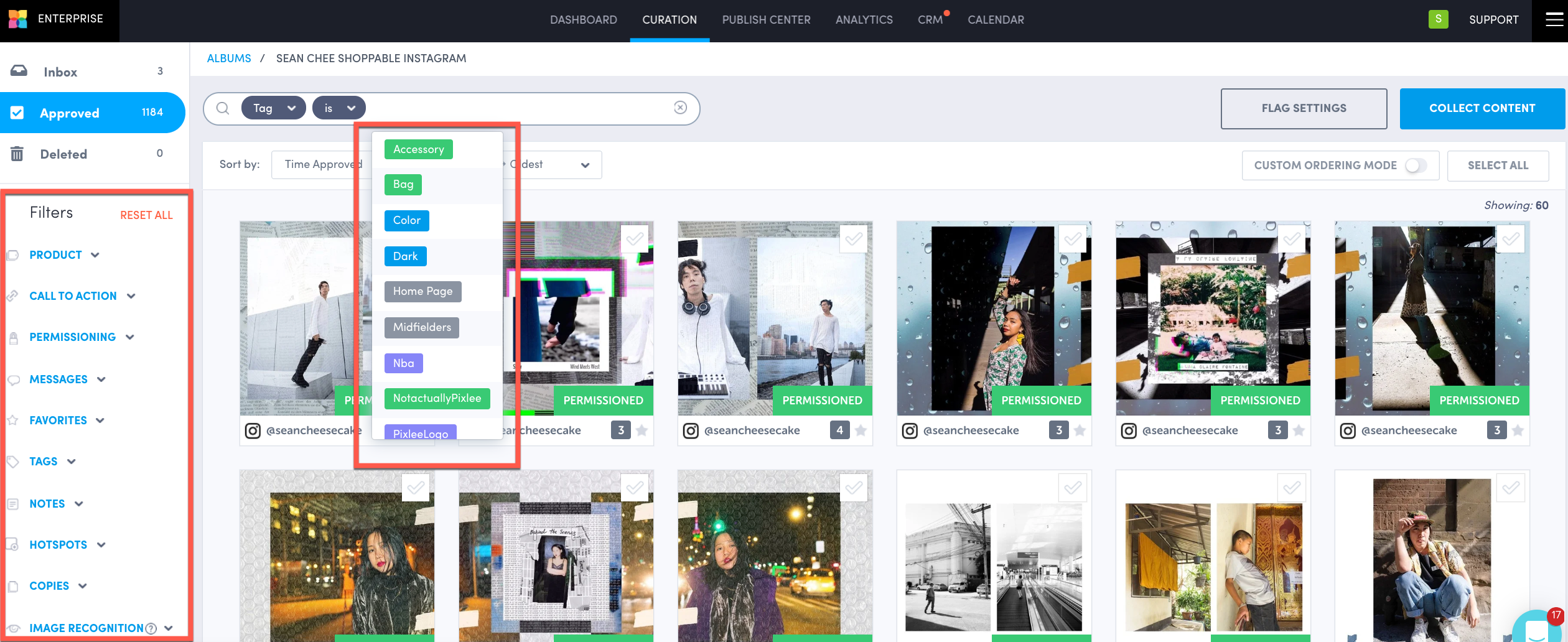 Do you have feedback or more questions? Contact us directly at support@pixleeteam.com.