Invite and Onboard Creators to Campaigns
Once you've added everyone you want to the campaign, it's time to send out campaign invitations to all potential participants:
Navigate to the campaign you just created, and multi-select the influencers you want to send an invite to while on the "Creators" sub-tab.

Click on the "Send Campaign Invite" button at the top of the page

Customize the subject and message body that you want to send to your campaign participants (you can also include attachments if you've added any assets to your campaign)

Once you're happy with the messaging, click send!
We can only send invites to influencers with email addresses, any influencer without an email will not receive the campaign invite.
You will be able to keep track of which creators in your campaign you have sent campaign invitations to using the "Campaign Invite Sent" column:

Creators will not be able to see campaigns in the Creator Portal unless they've first been invited to the campaign!
You can use the available filters to quickly find your creators who haven't been sent a campaign invite: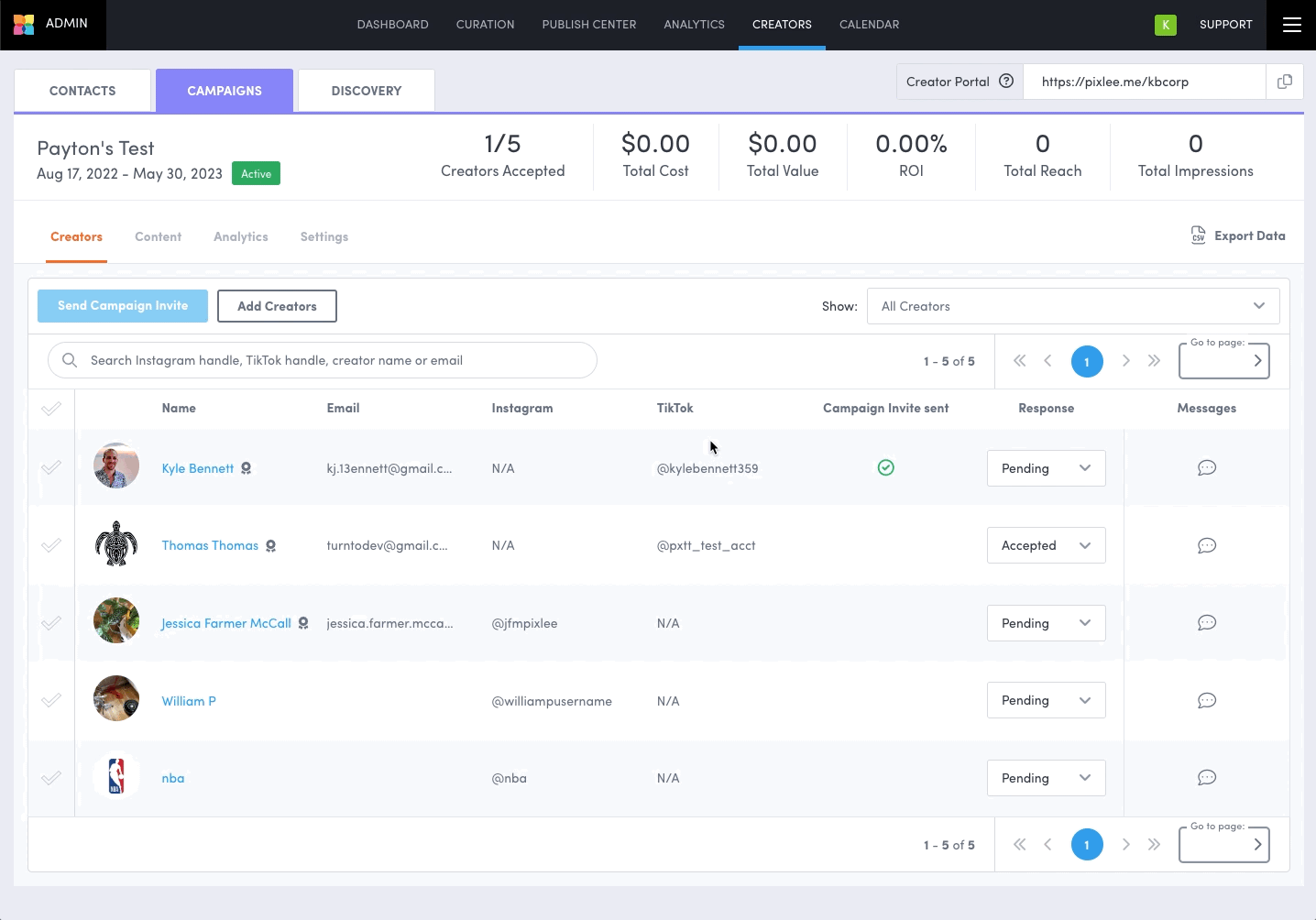 Here's an example of what the campaign invitation email looks like: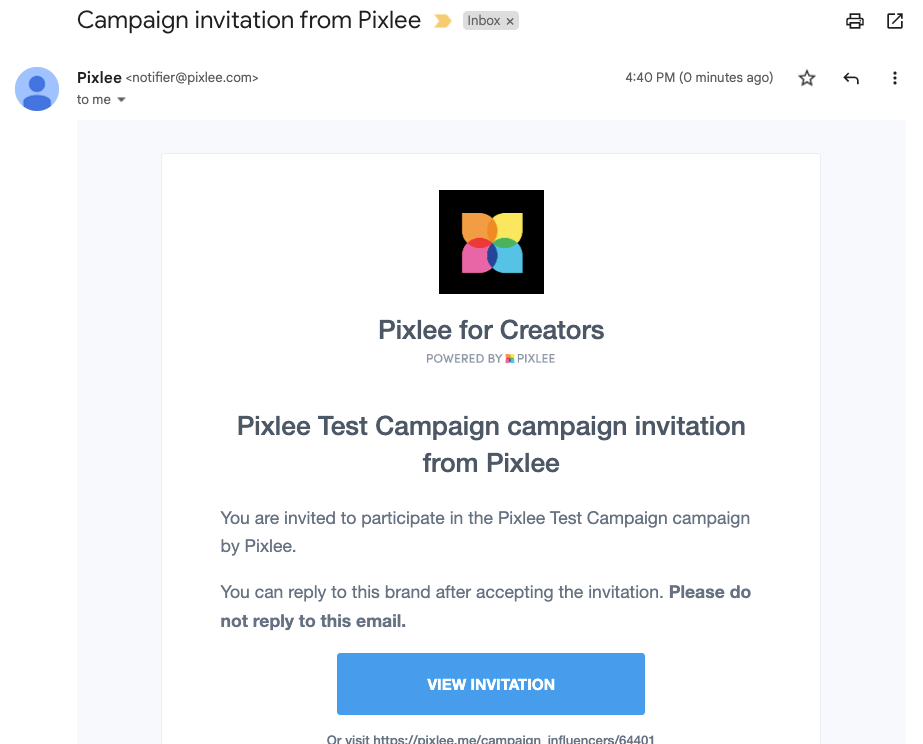 From here, influencers can log into the Creator Portal, view the campaign brief, send you a message if they have any questions, and accept or deny the campaign.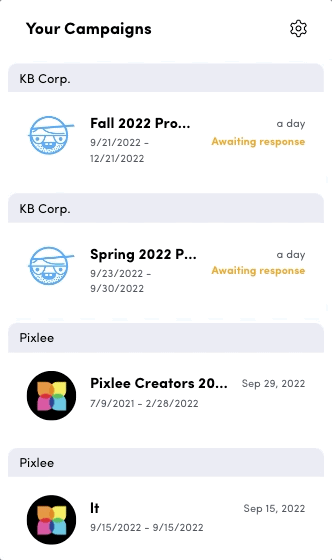 When campaign participants accept or deny a campaign, their campaign status will change accordingly:

You can also use the available filters to quickly find your creators who have/haven't responded to your campaign invitation.
Content will only be collected from influencers with an "accepted" campaign status.
Do you have feedback or more questions? Contact us directly at support@pixleeteam.com.