Time Over Time Comparison in Unified Analytics
In some boards, you can easily compare data between a time period that you define against the following options:
previous period
example: last 30 days against the previous 30 day period, last 3 months against the previous 3 months

same period a day / week / month / quarter / year ago
This is a standard statistical year-over-year, month-over-month, etc. comparison.
example: last 30 days against the same period a year ago
The actual dates are always specified in the user interface. In the following example, the last 30 days period is August 1, 2023 - August 30, 2023 and it is compared to the same period a quarter ago (May 1, 2023 - May 30, 2023).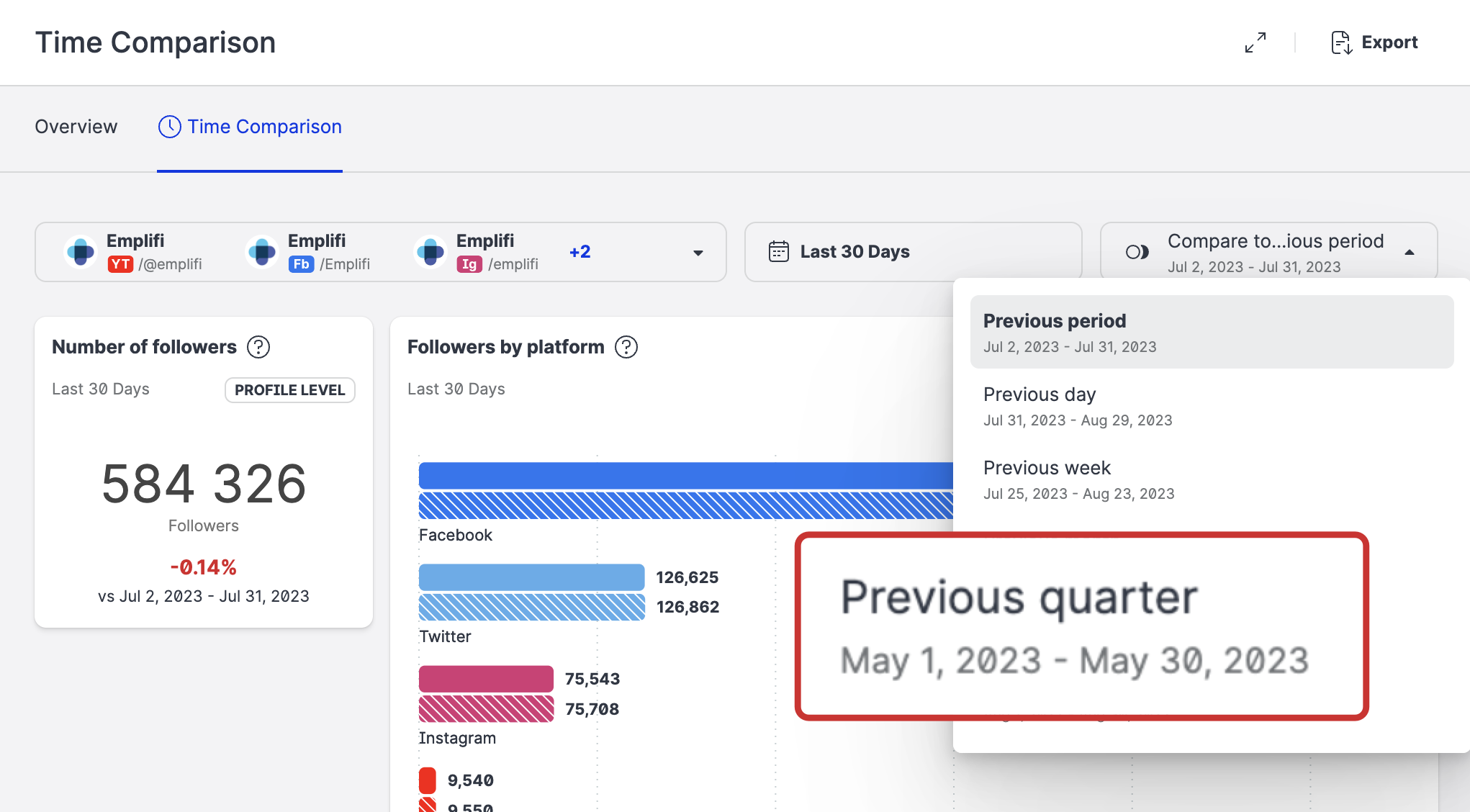 Exporting the time comparison
You can share the comparison board by clicking Export and select one of the available option. For more information, see Share a Unified Analytics Board.
Setting up scheduled sharing option for a time comparison board is a neat way to keep the your target audience informed about the progress of changes.
Scheduled to every day, the last 30 days period would be progressively updated, generating a fresh time comparison board every day with the most up to date data.