What are Instagram Reels?
Reels were introduced by Instagram in 2020 as their answer to TikTok, and have since become a core part of the instagram platform.
Like TikTok, Reels are short-form videos (between 5 - 90 seconds) that users can create with a suite of powerful editing and music tools via the Instagram app, enabling them to create highly engaging and entertaining content.
Check out this blog post we wrote about reels when they launched in 2020!
How do I collect Reels within Emplifi UGC?
Instagram Reels will be collected via all of our Instagram collection methods: Mention, Hashtag, User Handle, Photo Tag, and Creators.
How can I find Reels that I have collected?
You will be able to visually distinguish Reels from other short-form video content within Emplifi UGC with the new Reels icon: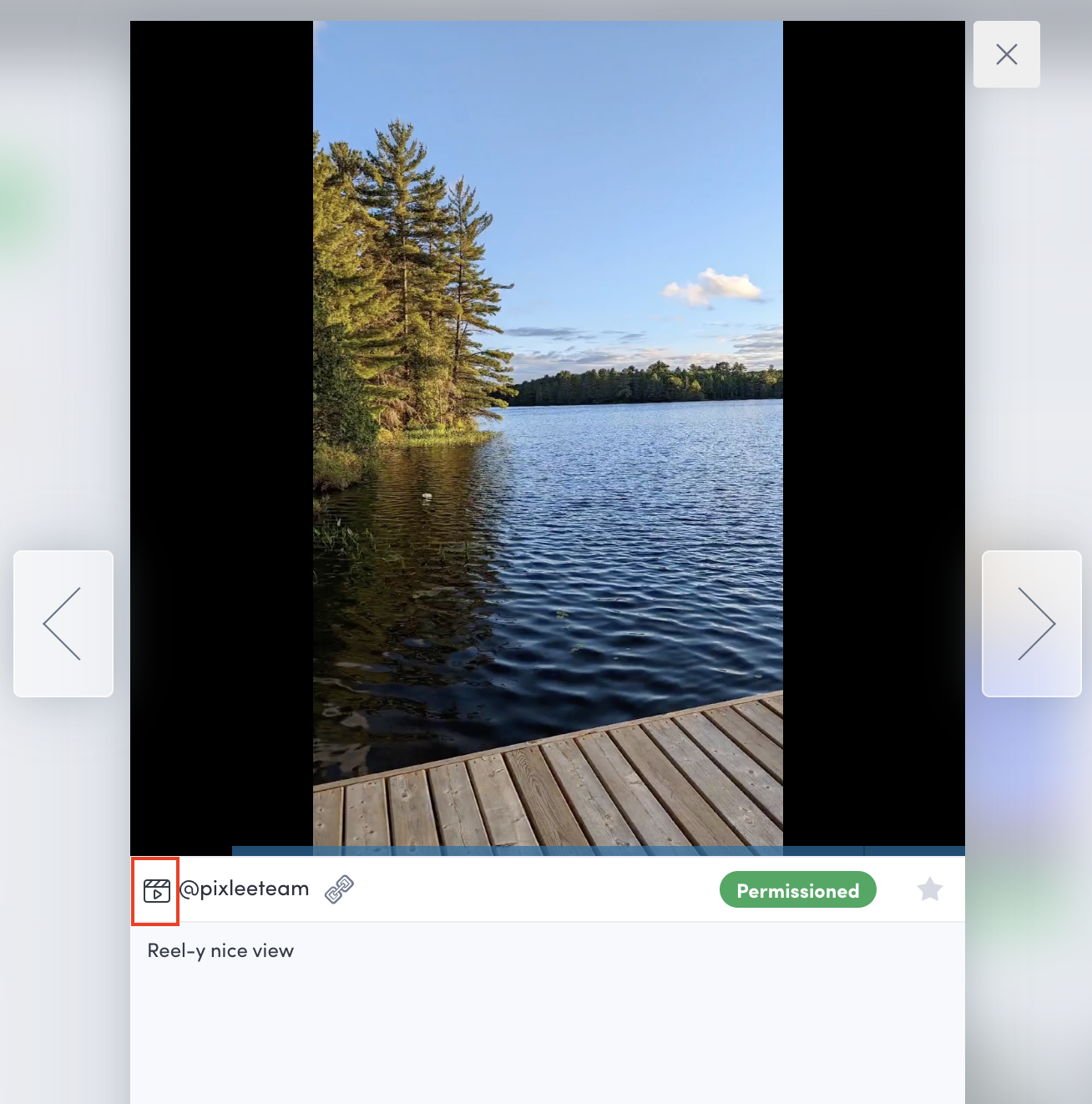 We've also added an Instagram Reels album filter, so you can quickly view all of the Reels you've collected in a given album: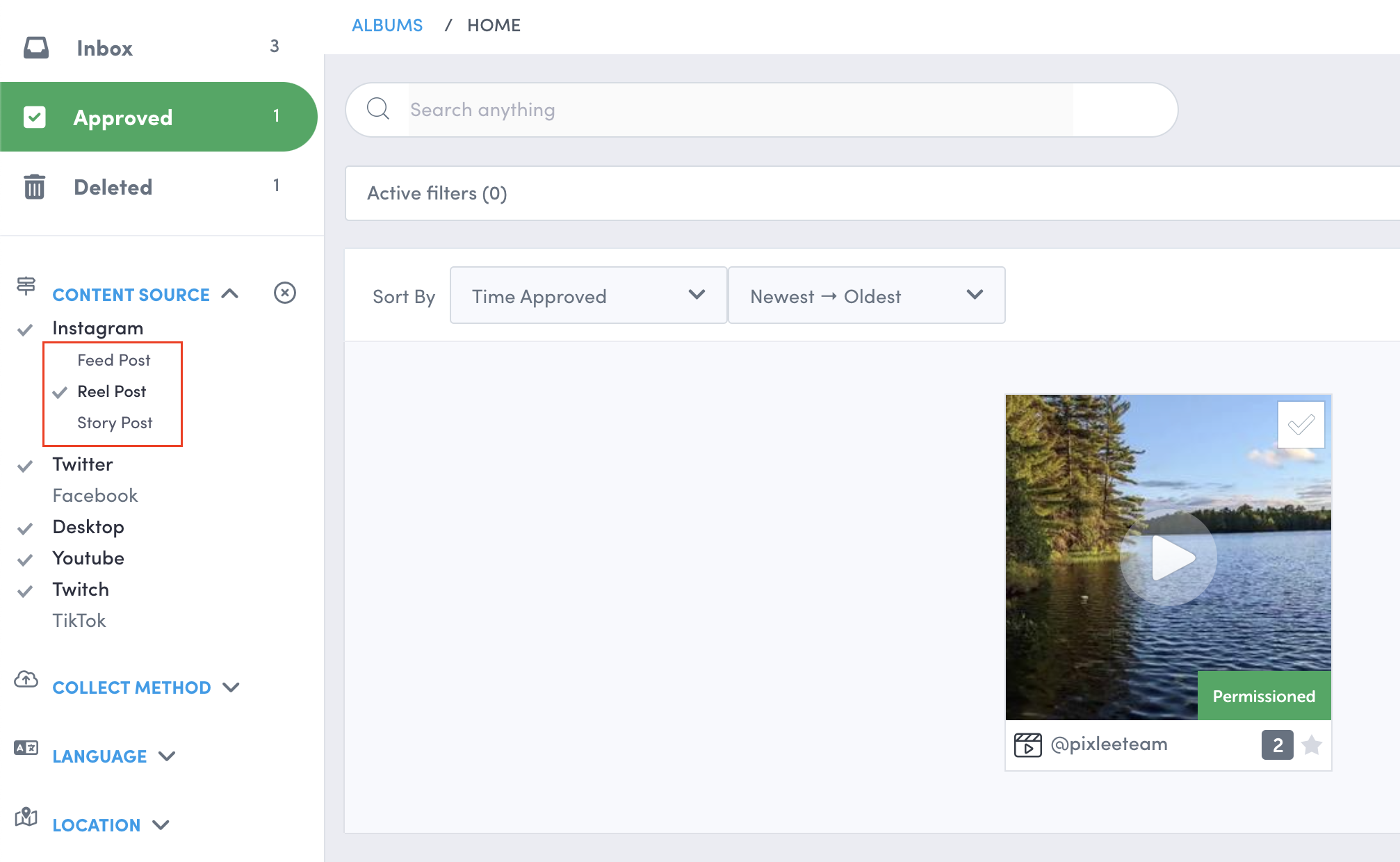 What can I do with Instagram Reels?
Reels collected within Emplifi UGC are treated the same as Instagram videos collected within Emplifi UGC, meaning you can manage them with the exact same tools and features that you are using with Instagram videos, including permissioning, scheduling, tagging & publishing.
Can I Schedule content to post as an Instagram Reel?
On July 21st 2022 Instagram announced that "In the coming weeks, new video posts shorter than 15 minutes will be shared as reels."
What this means for users of the scheduler is that in the coming weeks, videos scheduled to post directly to Instagram that are less than 15 minutes long and that meet Instagram's posting specs will be posted as a Reel.
Note: We are unsure when this change will happen for everybody, but we will monitor our systems and notify everyone when this happens!
Can I view Reels analytics?
Yes!
Brand-Owned Reels Analytics
You will be able to view all analytics for your brand-owned Reels. Reels will now appear in social reports, which you can create & access in the analytics section, under reports. You can view all Reels analytics by downloading your social reports as a CSV.

Creator Analytics
You will be able to view analytics for all Reels that your creators post in the analytics tab of any of your authenticated creator profiles.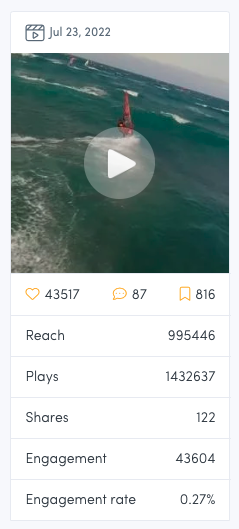 The analytics available for Reels collected from an authenticated business or creator profile:
| | |
| --- | --- |
| comments | Number of comments on the reel. |
| likes | Number of likes on the reel. |
| plays | Number of times the reels starts to play after an impression is already counted. This is defined as video sessions with 1 ms or more of playback and excludes replays. |
| reach | Number of unique accounts that have seen the reel at least once. Reach is different from impressions, which can include multiple views of a reel by the same account. |
| saved | Number of saves of the reel. |
| shares | Number of shares of the reel. |
| total_interactions | Number of likes, saves, comments, and shares on the reel, minus the number of unlikes, unsaves, and deleted comments. |
For more info on the Creator portal, go to our Pixlee for Creators FAQ.
The analytics available for Reels collected from an unauthenticated business or creator profile: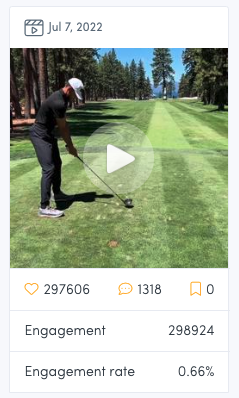 How are Reels music rights handled?
Generally, music used in Instagram Reels is licensed by Instagram for use in Reels, and Instagram does not surface any videos through their API that they have deemed copyrighted audio.
If you have concerns about repurposing reels with music on your web properties via Emplifi UGC galleries, you can mute video content by default for any gallery you use to stop music from being played in your galleries.
Do you have feedback or more questions? Contact us directly at support@pixleeteam.com.