Deep dive into Sections for Additional KPIs
Another great feature is the ability to create automated reports for each section (Overview, Fans, Content, Engagement, Socially Devoted, Multi Comparison, Facebook Insights). Choose the sections that matter to you most so you can keep your report concise and on-target. Simply select the profile you would like to monitor and select the section of your choice below: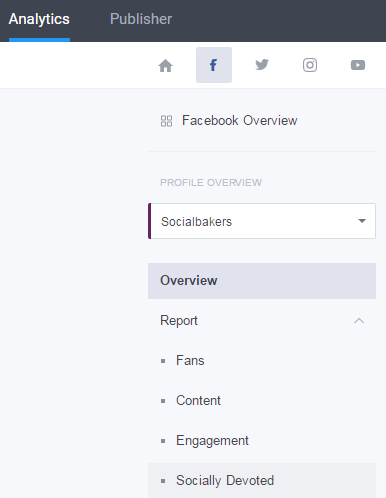 You can also set up single or automated reports to be sent to your email address in either a PDF, PNG or XLS format.