Custom metric widget appears in your widget options when you purchase the custom metric add-on. Click the icon to display the list of your custom metrics.

You can also open Dashboards and search Custom metric.
Widget setup
Set up your custom metrics widget as any other widget in your Dashboards.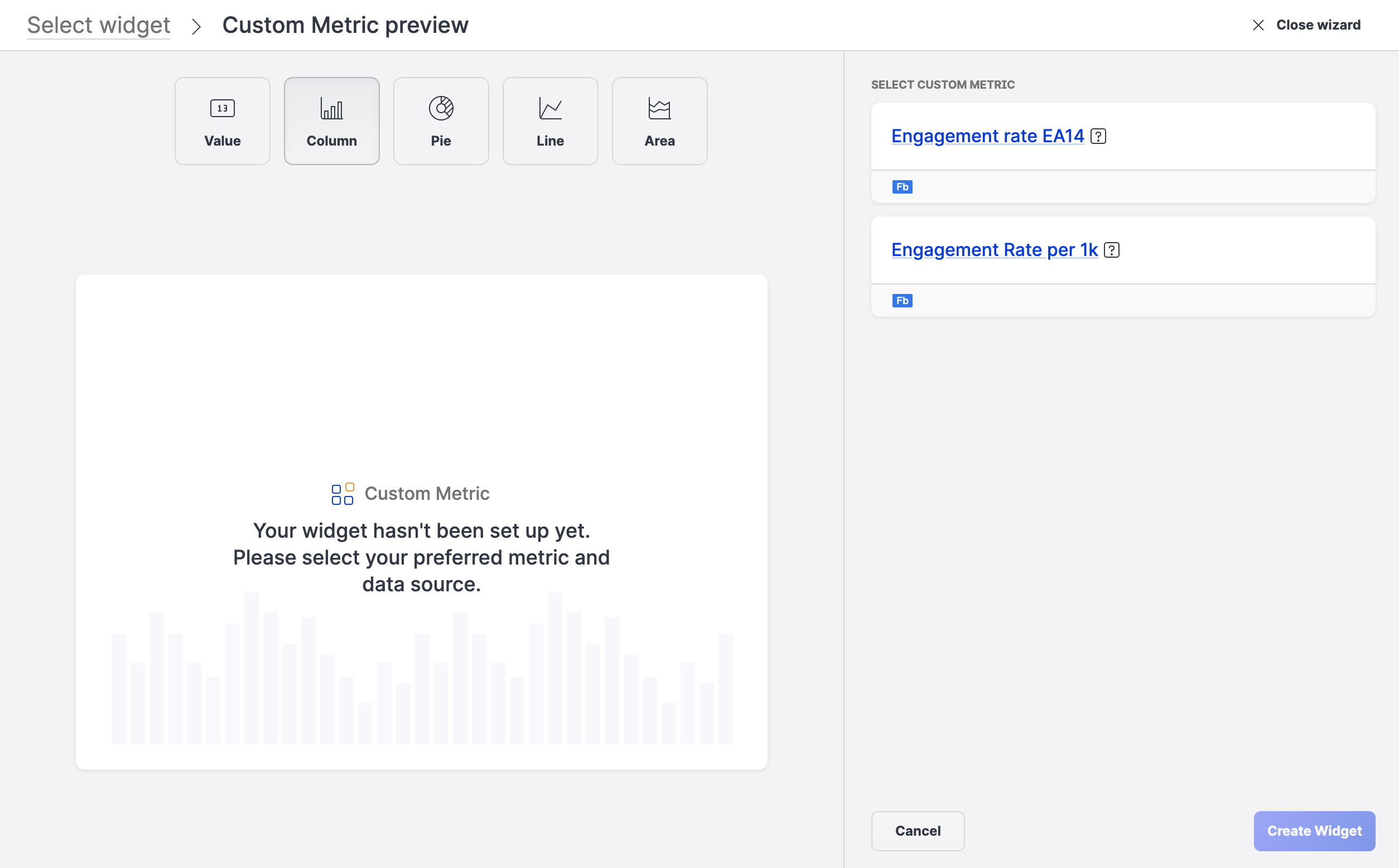 Click the metric that you want to use and specify the following options to define your widget: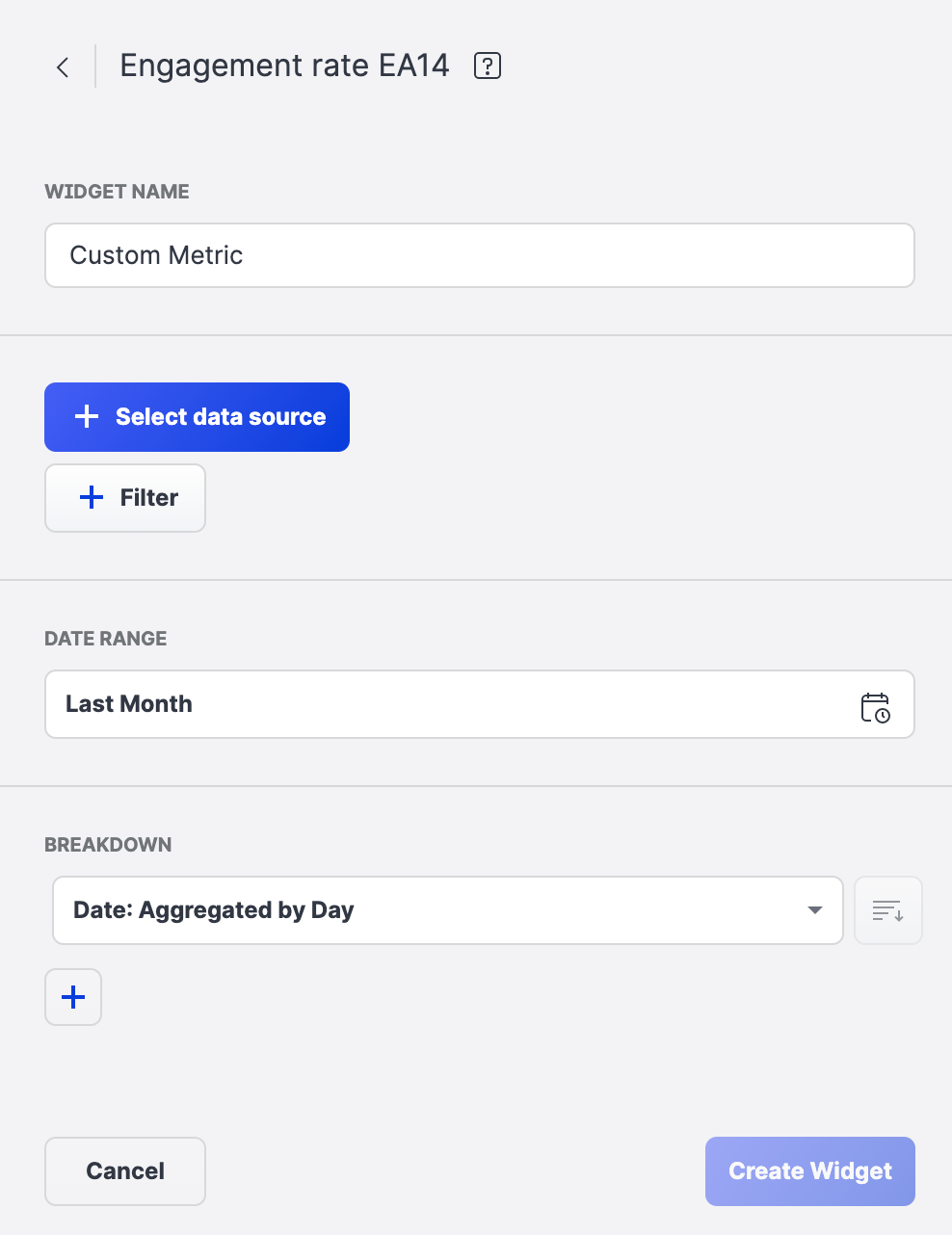 Widget name

Data source

Profile(s)

Content label(s)

Profile label(s)

Filter
(limits the data shown)

Profiles

Content labels

Profile labels

Platforms

Origin of content
(Brand's content by default)

Published vs. Unpublished (Facebook)

Content type

Media type

Content sentiment

Date range

Breakdown
Some items may have additional set of options available:

Tooltips
Use widget tooltip to see the metric name, detailed description and type of aggregation used for widget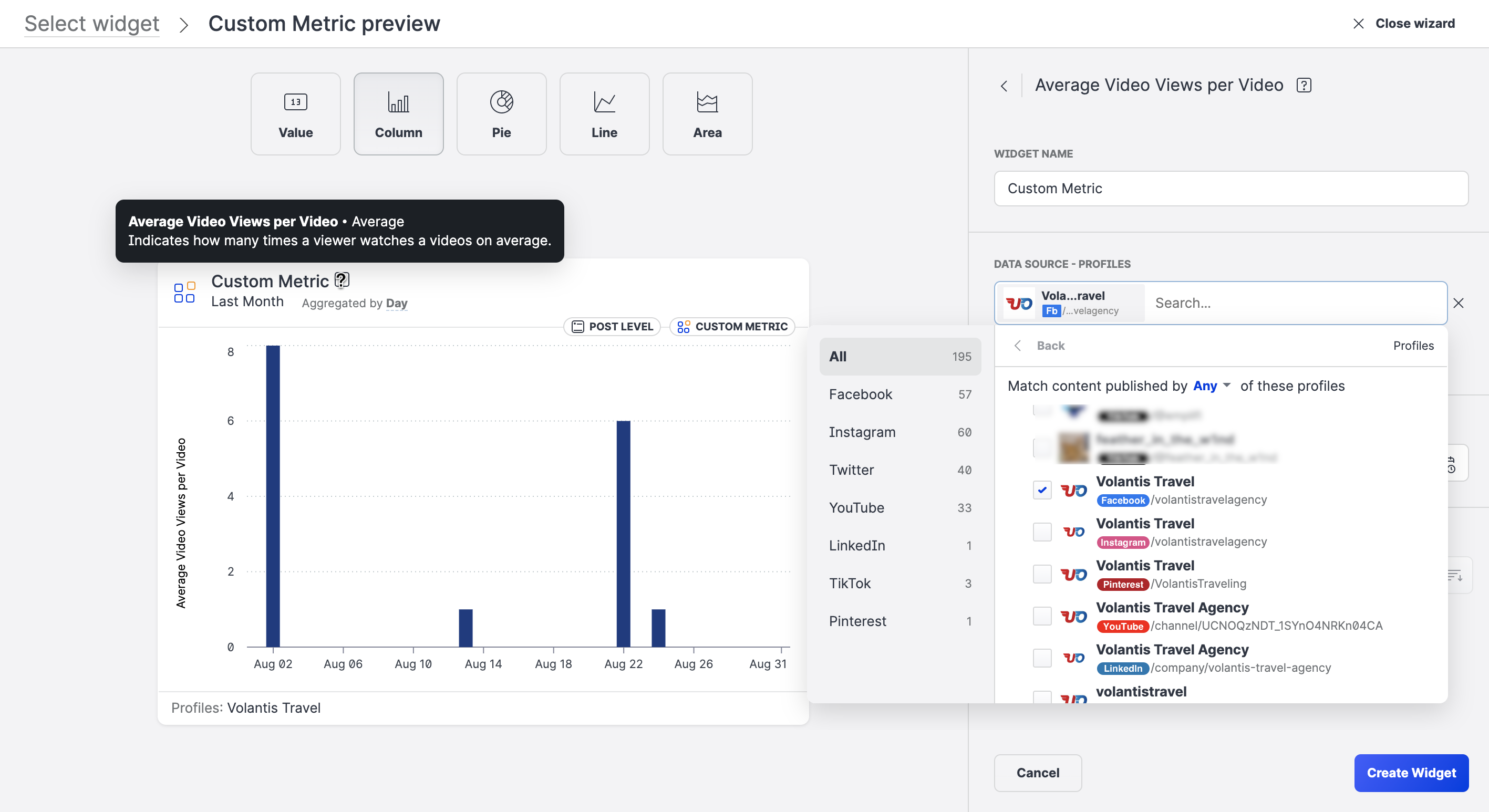 Dashboard Exports
Custom metric widget is available in all types of Dashboard exports.