Utilize multinational access control (Global Enterprise Only)
If you have teams from multiple regions, the region access feature will help you manage who specifically can access which regional albums, widget displays, scheduled posts, message template groups, social profiles, and analytics. There may be a lot of content in your Pixlee account, and it'll be a lot easier for someone in Italy to work on the albums from their region, without seeing the ones from France and Japan.
You need to be a UGC admin to complete these steps.
Follow these steps:
Click into your settings.

Click into your team settings.

There's a filter here that will allow you to filter the users by filter before you edit one.

You'll see that you can utilize a couple features here:

Click "Save Changes".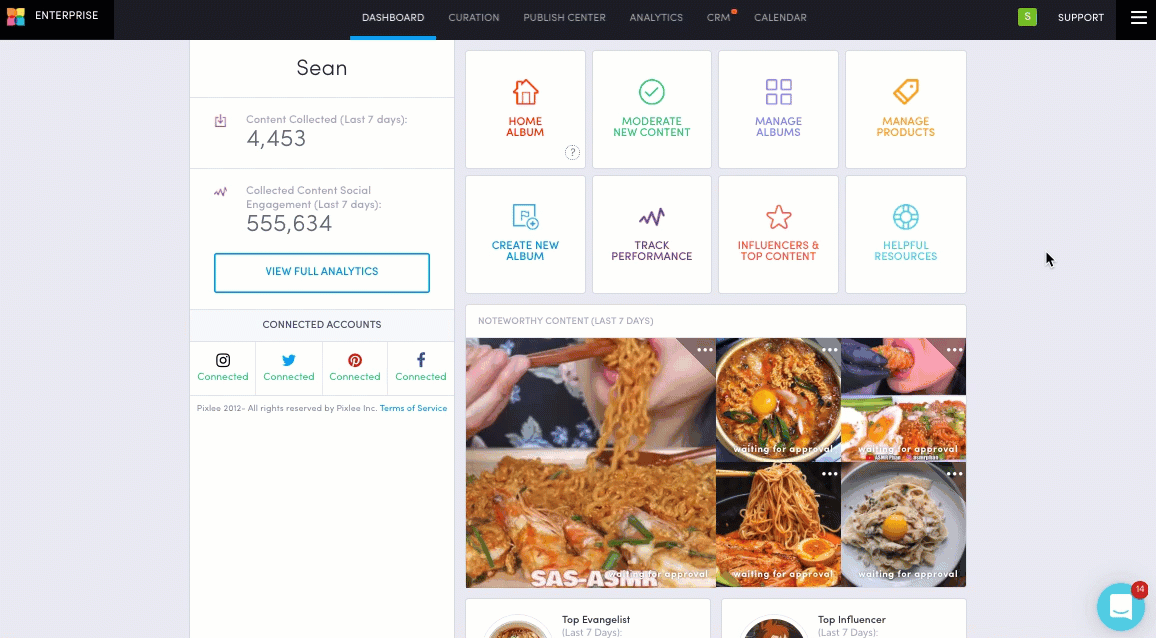 Do you have feedback or more questions? Contact us directly at support@pixleeteam.com.