In the campaign assets section, you can attach files to your campaign that you can include in your campaign brief, or keep private for internal use.
Some examples of files that could be included are: formal contracts, mood boards, brand info one-sheet, etc.
When uploading a file, you will also be able to give it a display name so that the file's purpose is clear to your campaign participants.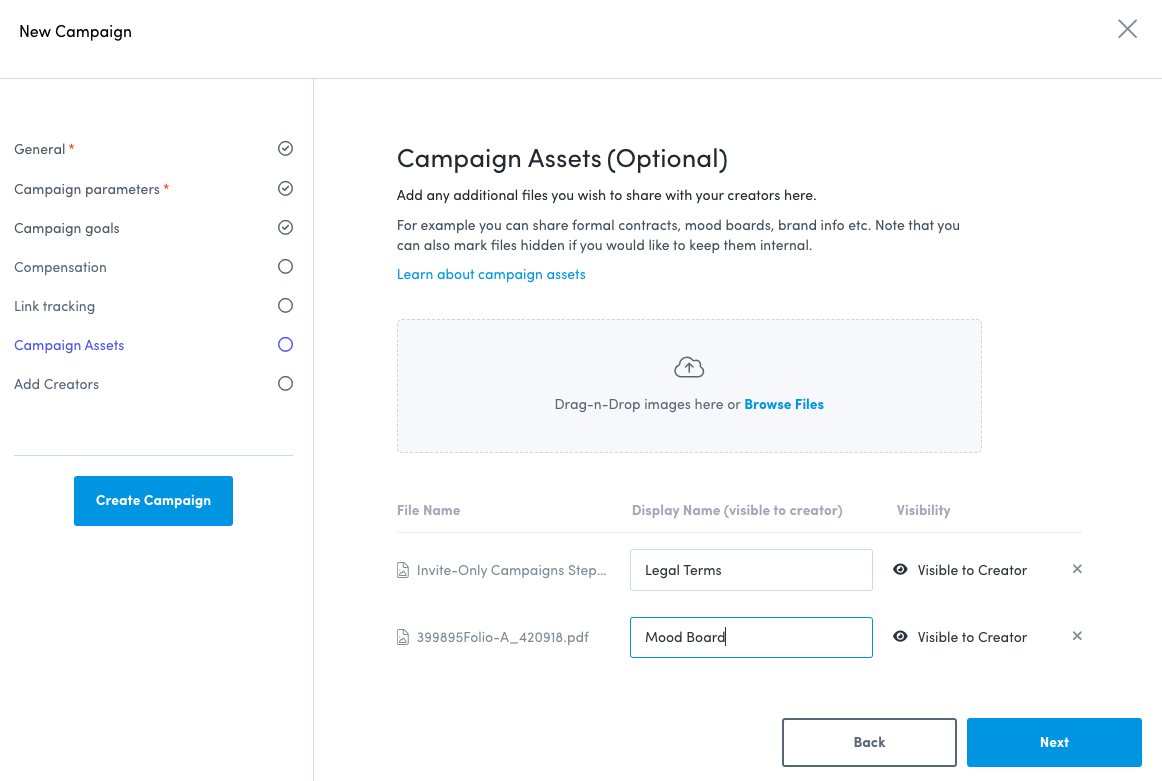 How this information is displayed to campaign participants via the Creator Portal:

Do you have feedback or more questions? Contact us directly at support@pixleeteam.com.