Publish a Multinational Display (Global Enterprise Only)
MNL (multinational) publishing allows your brand to publish widget displays (website, email, landing page, Facebook tab) catered to specific regions across all of your commerce sites. These displays will show only tagged products from the region in which they are published.
To publish a display to a region, head into your Publish Center to create a display. Here you have the option to select the region of your choice. Go to Publish a Website Display to learn more.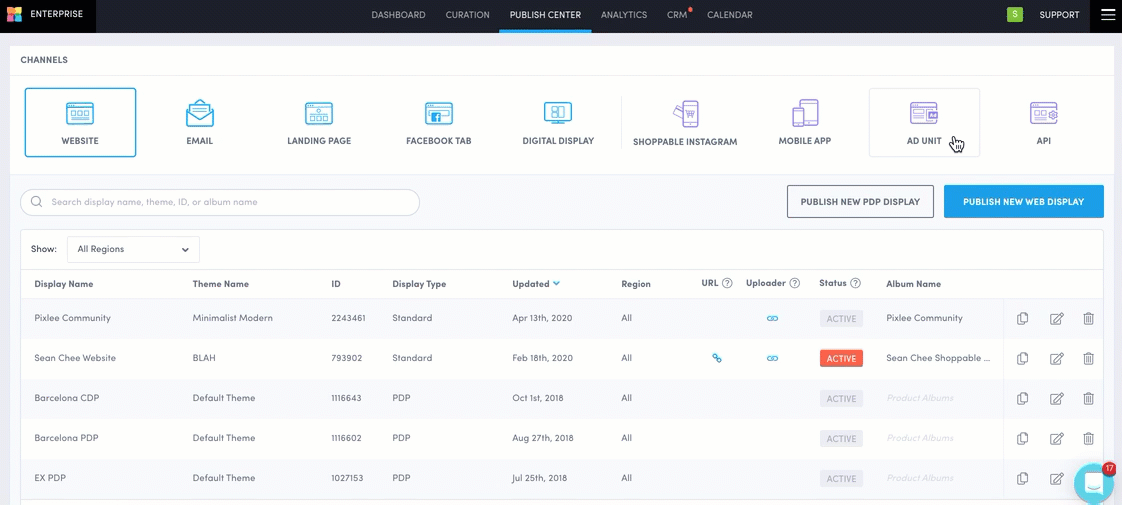 Do you have feedback or more questions? Contact us directly at support@pixleeteam.com.