Contest Maintenance Best Practices
Congratulations on the launch of your contest campaign with Emplifi UGC! Now it's time to maintain the momentum throughout the duration of the campaign and to keep the submissions coming.
To achieve this, here are a few recommended promotional tips.
At Campaign Launch
Post on your social channel feeds:

Include the campaign landing page in the Instagram bio

Include a swipe up link to the submission's landing page as an Instagram/Facebook story

Introduce the campaign in a blog post.

Promote campaign on your homepage.

Promote campaign in your emails to your mailing list.

Turn on voting feature to drive brand awareness and word of mouth promotion of campaign.

Activate your influencer or ambassador network to help promote campaign.
During the Lifetime of the Campaign:
Save Instagram/Facebook story as a Contest/Sweepstakes Highlight Reel.

Re-share great submissions as stories and save them as additions to the Highlight Reel to inspire additional submissions.
@mention the submitter for each post so the original submitter can re-share on their own Instagram story and help promote the contest to their followers.

If the contest is running for 1 month or longer, schedule weekly or bi-weekly feed posts to remind your followers that the contest is still running.

Continue to promote campaign in your emails to your mailing list.
Leverage Emplifi UGC Email Widget (add-on feature) to incorporate contest submissions content and direct uploader capability within the email itself. Go to Publish an Email Display to learn more.

Congratulate winners in social posts once campaigns ends!
At the end of the contest, you can export all the submission user data (and vote count, if you had it enabled). You can access this within Emplifi UGC Analytics. Simply click into the album of your choice and then click "Download CSV" towards the bottom left hand of the page.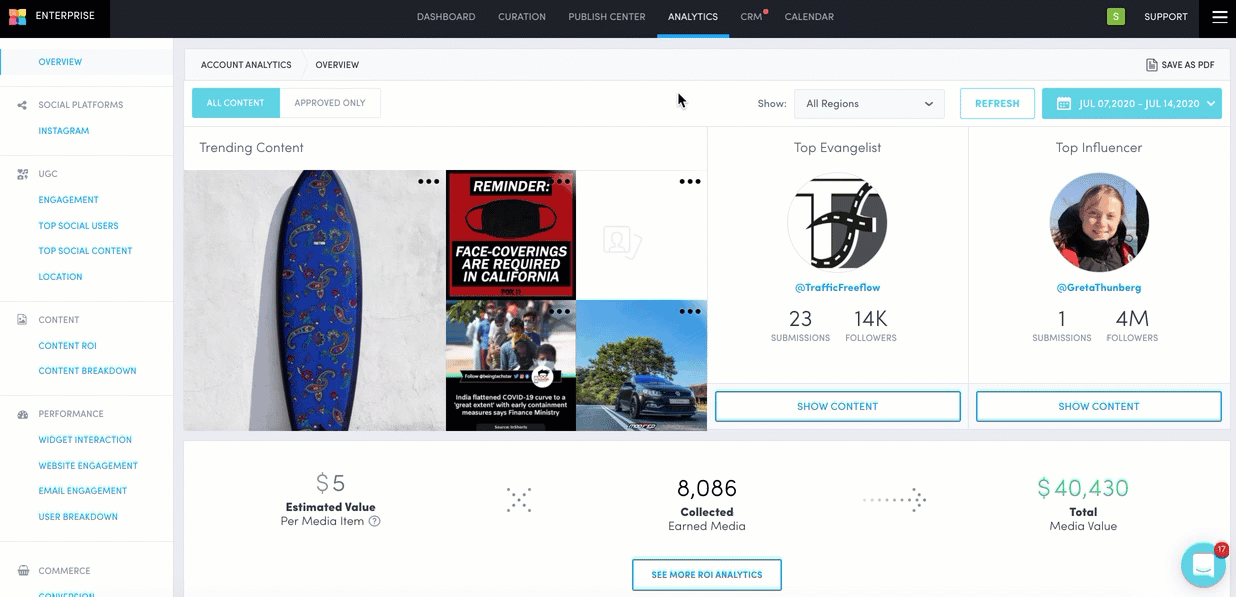 Do you have feedback or more questions? Contact us directly at support@pixleeteam.com.