Content ROI
The default date range is set as "lifetime" upon clicking into your Content ROI. However you can customize the date range on the top right corner of the page.
Content Collected: Breakdown of the number of pieces of content collected, approved, and approved & permissioned (Content indicated as "Earned Media").
Content ROI: Based off the amount of collected/approved/collected & approved earned media, you can set the estimated value per media item to come up with a total media value.
Estimated Value per Media Item: Based on the cost of professional and stock photography, the use case of the item, the quality of content, channels of distribution, and region of use.
Content Curation Activity: Breakdown of the Emplifi UGC account's curation by approved and approved & permissioned earned media.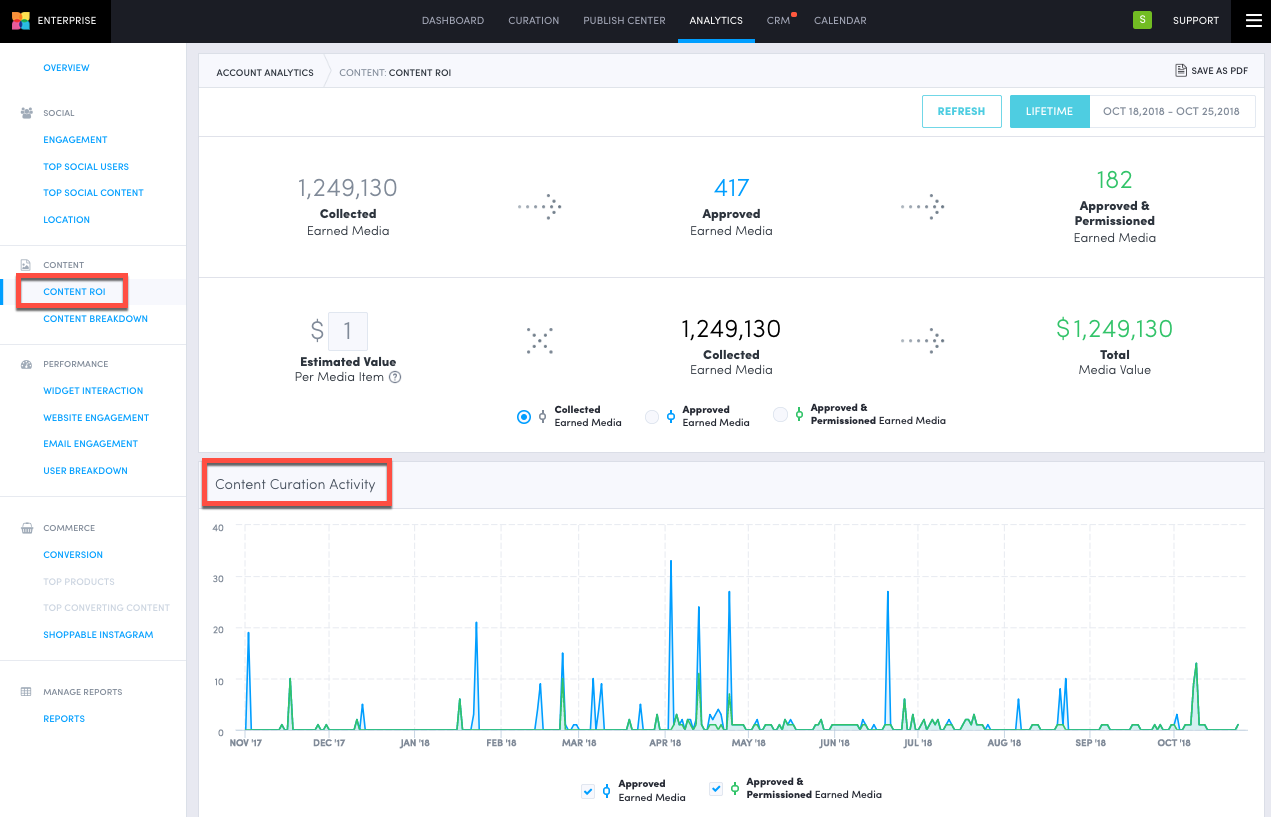 Content Breakdown
This page is a full breakdown of the content collected during your selected time period. You can click on a category header to sort out the content by that specific category.

Do you have feedback or more questions? Contact us directly at support@pixleeteam.com.