Within the Publish Center, use the clone widget button next to all existing displays (except landing pages) to create a copy. This is perfect if you want to create a similar display, but do not want to start from scratch.
Follow these steps:
Click into your Publish Center.

Choose an existing widget display and click the "make a copy" button that lives on the right side, next to the "edit" and "delete" buttons.

Give your copied widget display a name.

Click "Copy" and you should see the new display on the top of the Publish Center.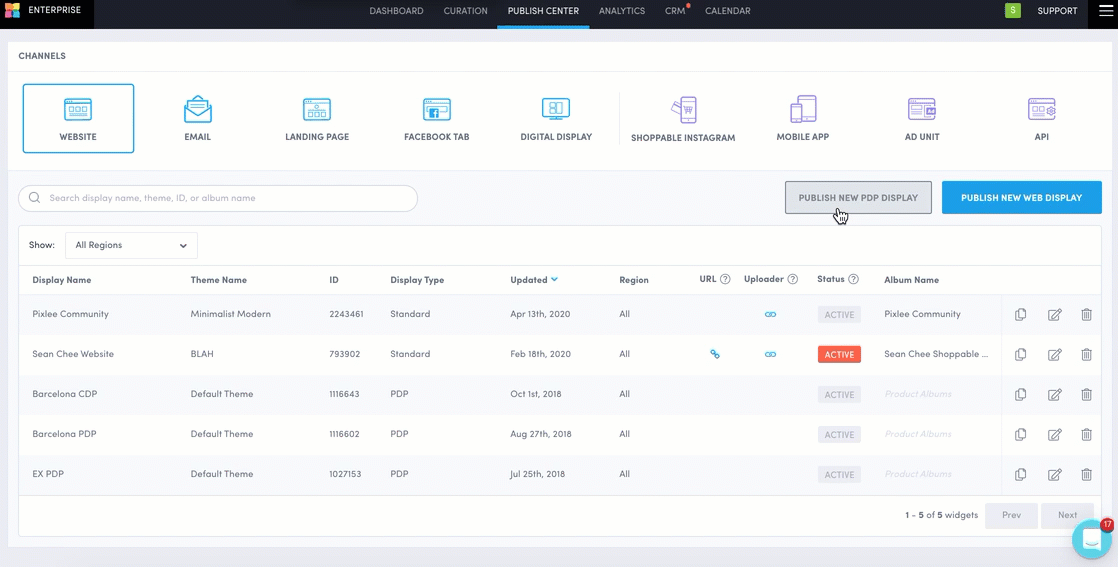 Do you have feedback or more questions? Contact us directly at support@pixleeteam.com.