2022.04.11 - Basic Analytics for Checkout Comments in Pixlee
We're excited to announce our newest feature for Checkout Comments in Pixlee: Basic Analytics.
Pixlee users who have Checkout Comments enabled can now track the success of their program by looking into:
# comments collected

# items purchased

Checkout comments submission rate (comments collected over items purchased).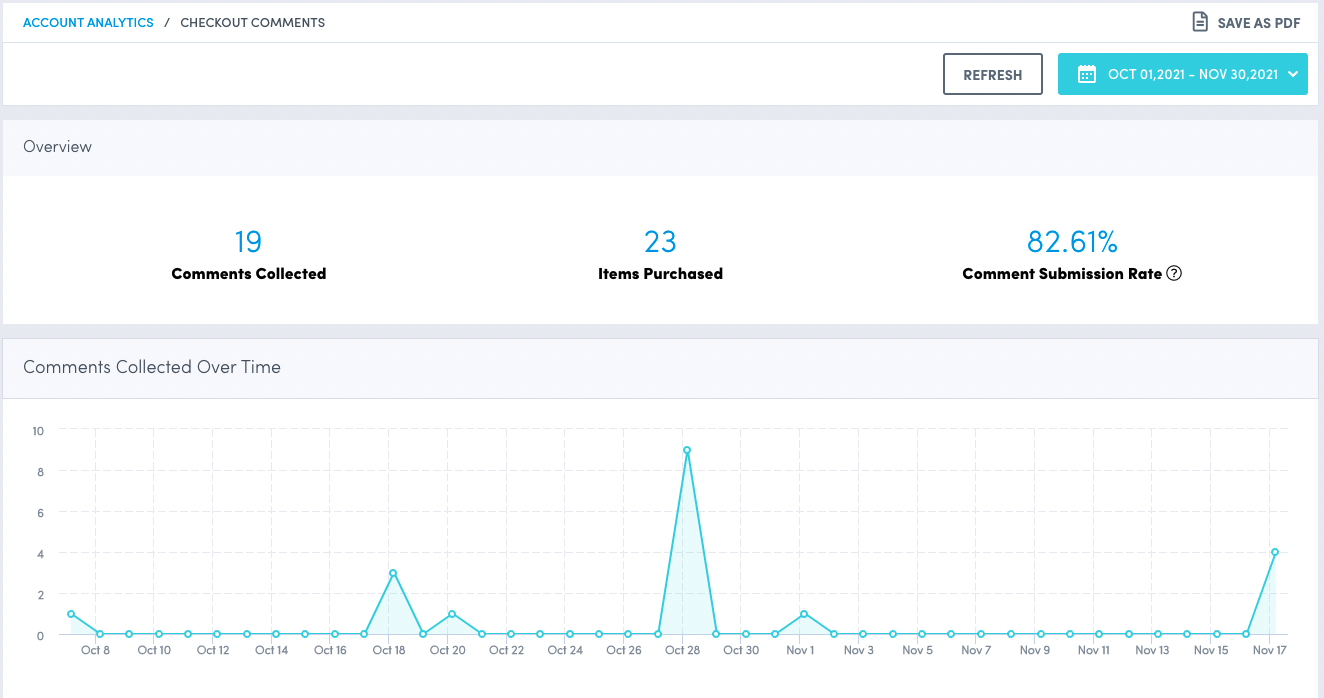 The above image shows test data in a test account and does not reflect realistic checkout comments collection data over time.
You can find this data in the Analytics section of Pixlee under the "Checkout Comments" section in the side bar.
To learn more about Checkout Comments and how you can use them, check out this article on Checkout Comments in Pixlee. To install Checkout Comments read this article or reach out to support.