2021.07.26 - Terms of Service
We've been updating our platform these past couple months, making changes to the Terms of Service. Back in April 2021, we required that your account default TOS be added to the Terms of Service settings as either a URL link or PDF file. When you have it saved here, this will apply to all new galleries that are created within the Publish Center. They won't affect any of the ones that have already been created. You can read more about that here.
For the galleries that have already been created, the Terms of Service can be set individually within the customization section, under the "Show More" dropdown. You can learn more in the following video:
https://www.loom.com/share/a612df82286149a689291a1828eb7958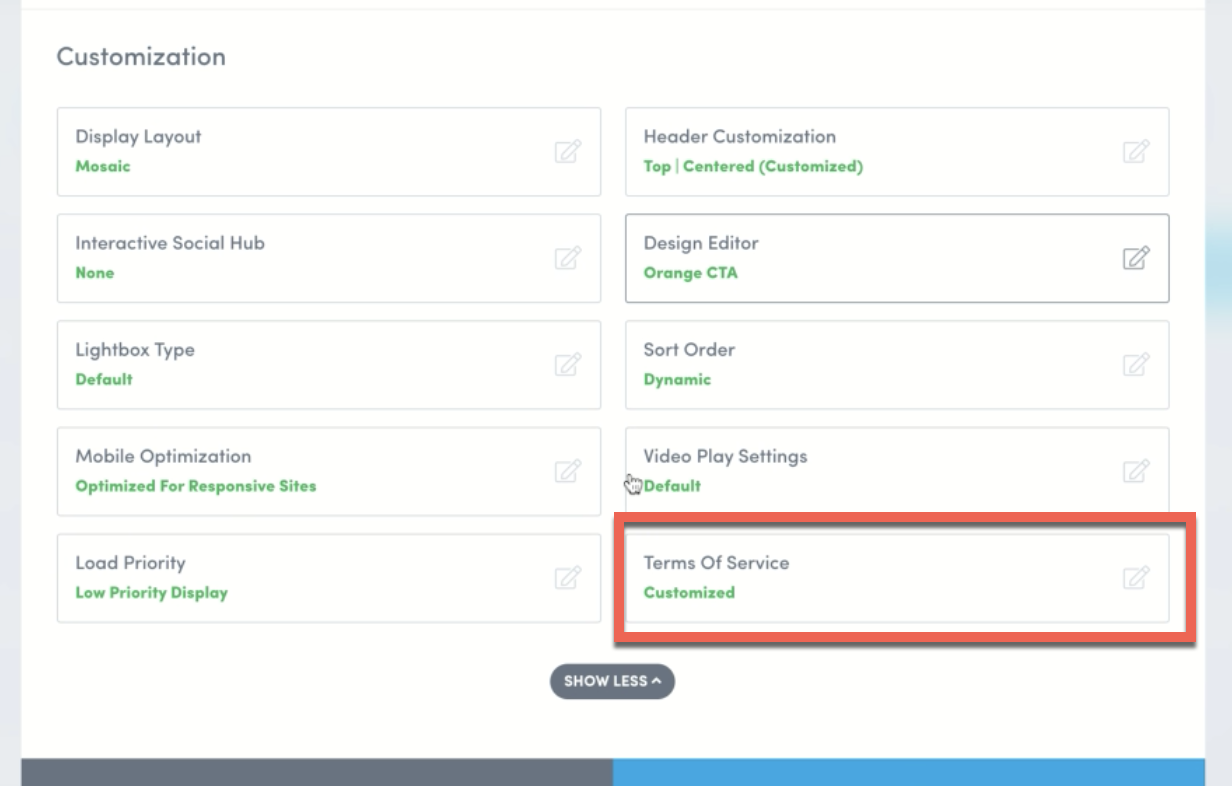 Please note that with this change, any of your existing galleries that do not have a TOS applied will have their uploader functionality hidden until you save a TOS to each of your galleries as described above.
You can use the "Use Account Default" button to quickly set a gallery TOS to your accounts default TOS.
If you have any questions, please let us know via support@pixleeteam.com or through the in-app chat!