2021.04.12 - Terms of Service
We are making an important update to the terms of service in the Pixlee platform that will require action on your part by June 30, 2021.
As the consumer privacy landscape continues to evolve, we have incorporated additional functionality allowing you to easily update the terms of service from the content uploader. As we update our platform, we are removing the generic terms of service that you had previously approved from the content uploader and requiring that the terms of service be replaced with your company version. You'll be able to do so within your TOS settings here, with more information here.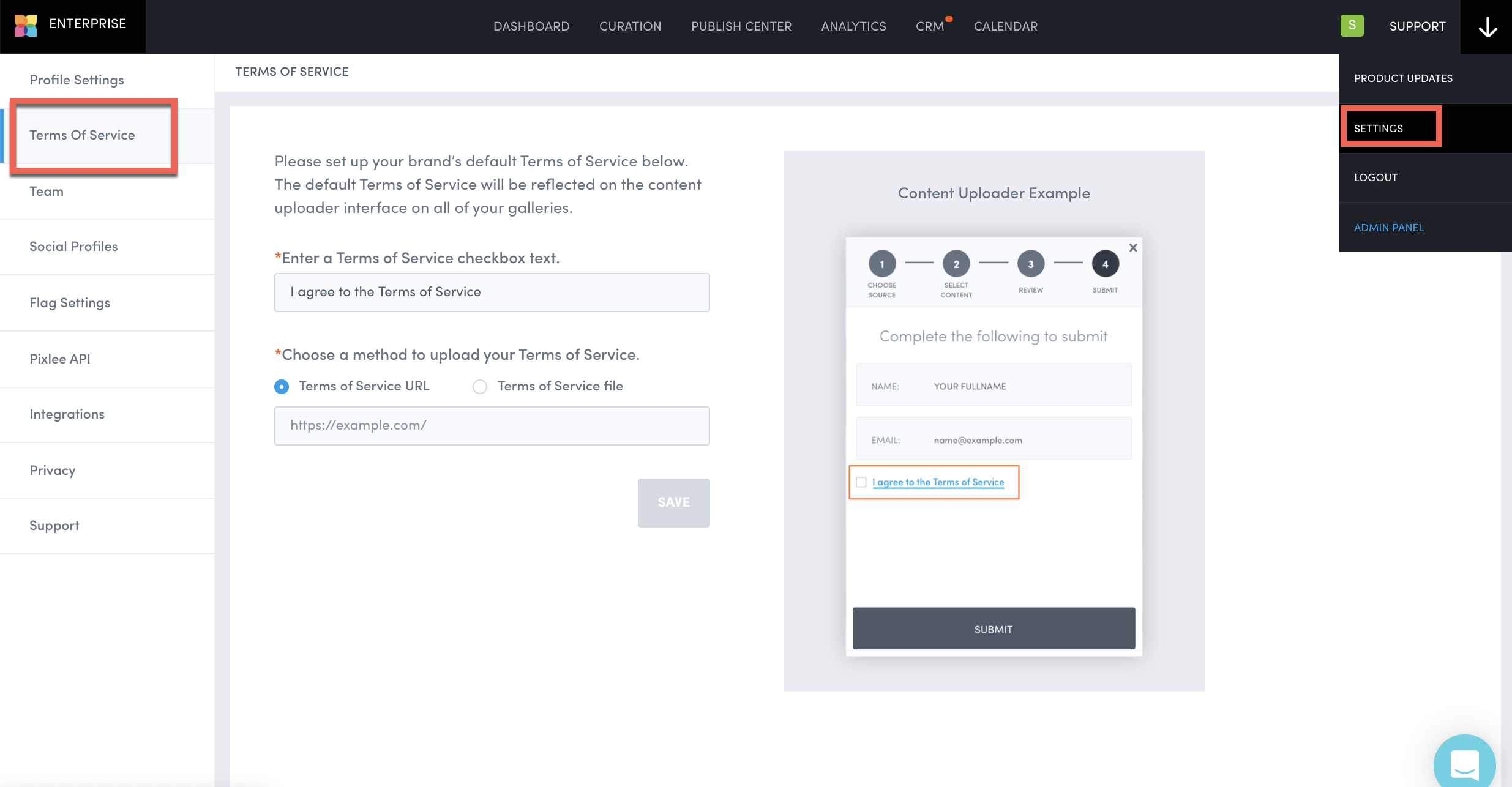 If you do not currently maintain your own privacy policy or terms of service, we recommend you work with your legal counsel or one of the many online resources to create one. As a courtesy, you may also update using this generic template. This template is provided as-is and is not specific to your organization or intended to provide legal advice. If you decide to use the generic template, you should read it carefully to ensure that you can comply with its terms. By choosing to use the generic template, you understand that you remain solely responsible for the content of your site and for your own legal compliance obligations, including your obligations to consumers and other third parties.
As always, we encourage you to add your company's own privacy policy and terms of service to your existing and new galleries, in addition to making this a required field, as soon as possible.
Please note, if you are not able to provide a company-specific terms of service by June 30, 2021, the current version will be removed, no terms of service will be associated with your account/ uploader, and your customers will not be able to upload content.
Please see our FAQ or reach out to your Customer Success Manager should you have any questions or concerns around this important update.