2019.02.20 - Multinational Album Creation [Global Enterprise Only]
We are pleased to announce that with our MNL (multinational) feature, you will be able to create multinational albums! This will allow you to add more team members from different regions to your Pixlee account. Team members from other regions (ex: Canada, the UK, etc) can then set and restrict the albums for their website strategy.
Here are some changes that you should be aware of:
You will be able to restrict albums to certain regions within the album settings

You will be able to see if an album is global or restricted within the albums dashboard

You will be able to filter out albums by regions within the albums dashboard

You will not be able to edit or delete products
Here is how you can get started with creating a multinational album:
Click on the "Curation" tab in the top navigation bar of your Pixlee dashboard and select "Campaigns".

Click the "Create an Album" button in the top left corner of the dashboard.

Enter a title, description, and choose which region(s) to be assigned to the album.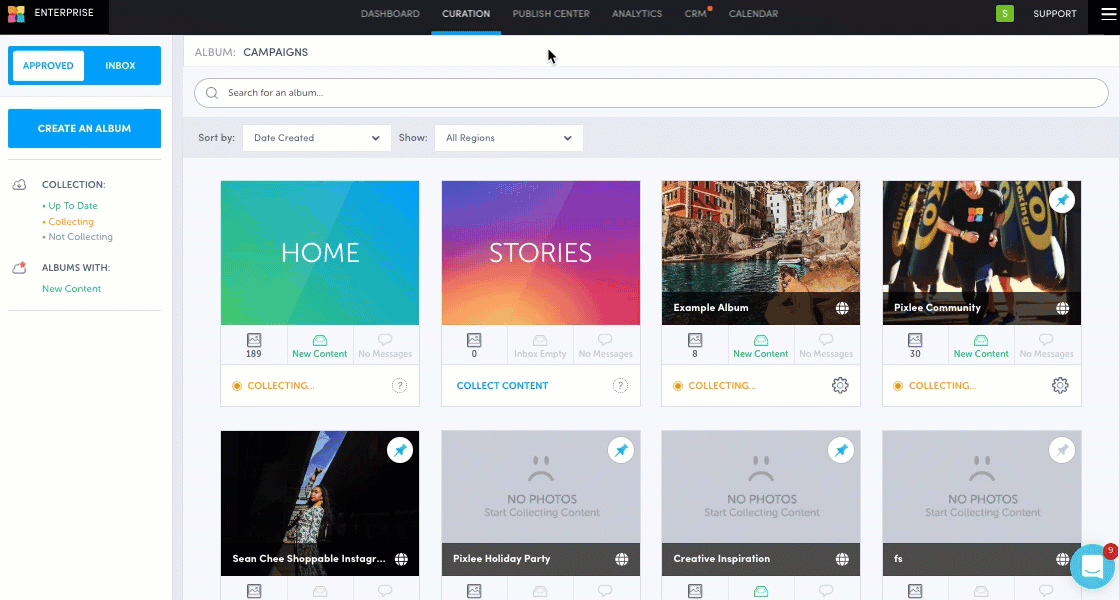 After you have successfully created your regional album, you can then utilize multinational publishing and obtain multinational analytics. Check out this article here.
If you have any questions or feedback please send them our way to support@pixleeteam.com!