2018.11.19 - Instagram Story Collection
Pixlee now has the ability to collect your brand's Instagram Stories. This allows you to store all of that great content in one place, and re-use them in your other marketing channels. You will be able to create unique website displays that reflect the content collected from your Instagram stories. This is a new way to express your brand's latest campaigns and products.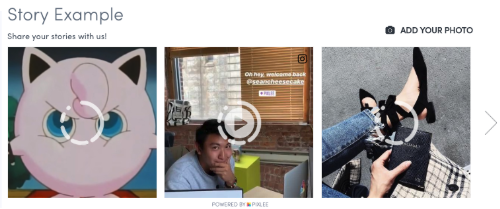 Here are some general guidelines to story collection:
Users can collect from only their own Instagram Story feed, as well as through desktop uploads.

Users cannot collect their Instagram Stories into other albums, but can copy content from the "Stories" album to other albums. Copied content will be marked with a subtype Instagram Story icon across the platform.

Users cannot copy content from other albums into the "Stories" album.

When a user deletes a piece of content from the "Stories" album, it will be deleted from all other albums.
Click here to learn how to get started!
Any questions? Please let us know via support@pixleeteam.com or the in-app chat!