Collect Instagram Stories
Pixlee is able to collect your brand's Instagram Stories via the "Stories" album. To learn more, see the collection guidelines in 2018.11.19 - Instagram Story Collection.
Follow these steps to start collecting content:
In your Albums, click into the "Stories" album.

Click the "Collect Content" button to access your collection settings.

On the left hand panel, click Instagram, and choose your brand's Instagram account in which you'll start to collect content from.

Within your Stories album's collection setting, you can click into the "Add Content" button. You'll be able to drag and drop content from your desktop here.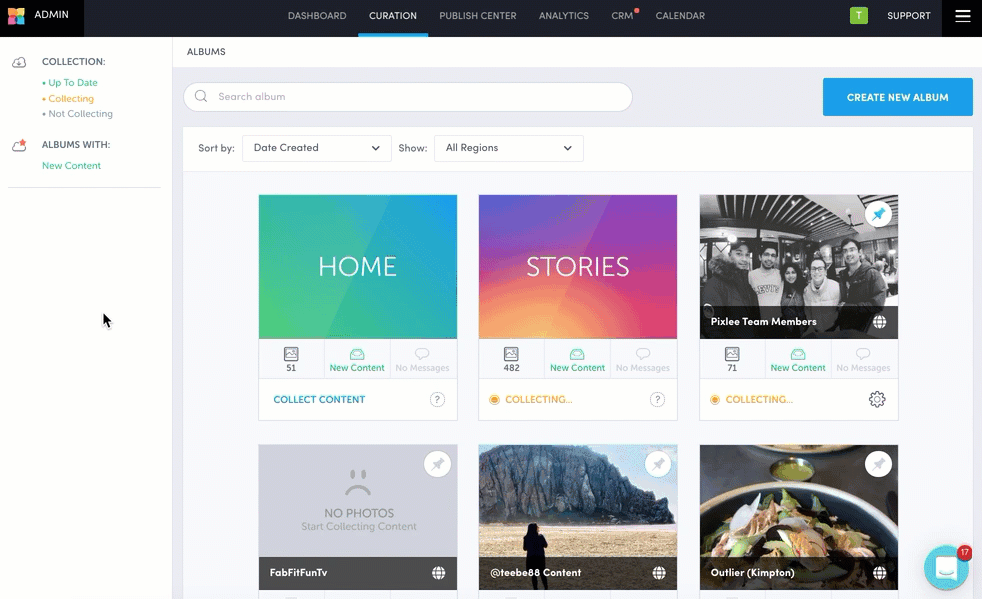 You will not be able to collect stories that were reposted on your Instagram's story. Stories also cannot be collected retroactively, only from the date the collection was started.
Do you have feedback or more questions? Contact us directly at support@pixleeteam.com.