Set up the Emplifi UGC Email Content Block App in Salesforce Marketing Cloud
The Emplifi UGC Email Content Block for Salesforce Marketing Cloud makes it easy to turn user generated content into shoppable marketing assets. Use Emplifi UGC to improve performance across shopping cart abandonment, post purchase email, and other promotional & brand marketing email campaigns.

Follow these steps:
Click here (if you're a SFMC customer) or here (if you're not one) to have the app installed - you can also contact your SFMC account rep so you can add it to your Emplifi UGC account.

Once you have the app installed, you can go into Salesforce Marketing Cloud and navigate to the content builder section.

Select a piece of content (ex. an email template) and edit it. In the "Blocks" tab, you should now see the Emplifi UGC block marked by the label under the "Custom" section.

Drag the Emplifi UGC block to anywhere on your template. You will be able to select which Emplifi UGC email display you want this to reflect.

You are now officially using an Emplifi UGC email display in your SFMC email template and can always go back to edit this block anytime.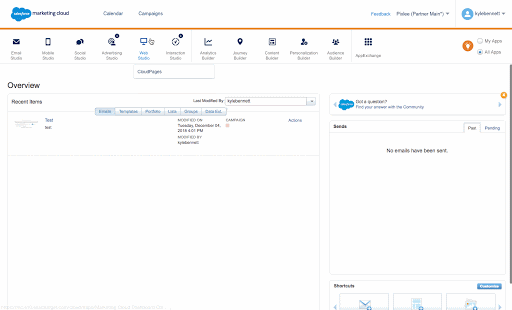 Do you have feedback or more questions? Contact us directly at support@pixleeteam.com.