Voice of Customer
Portal Menu and Navigation Updates
We have restructured the portal menu navigation to make it easier to access key features.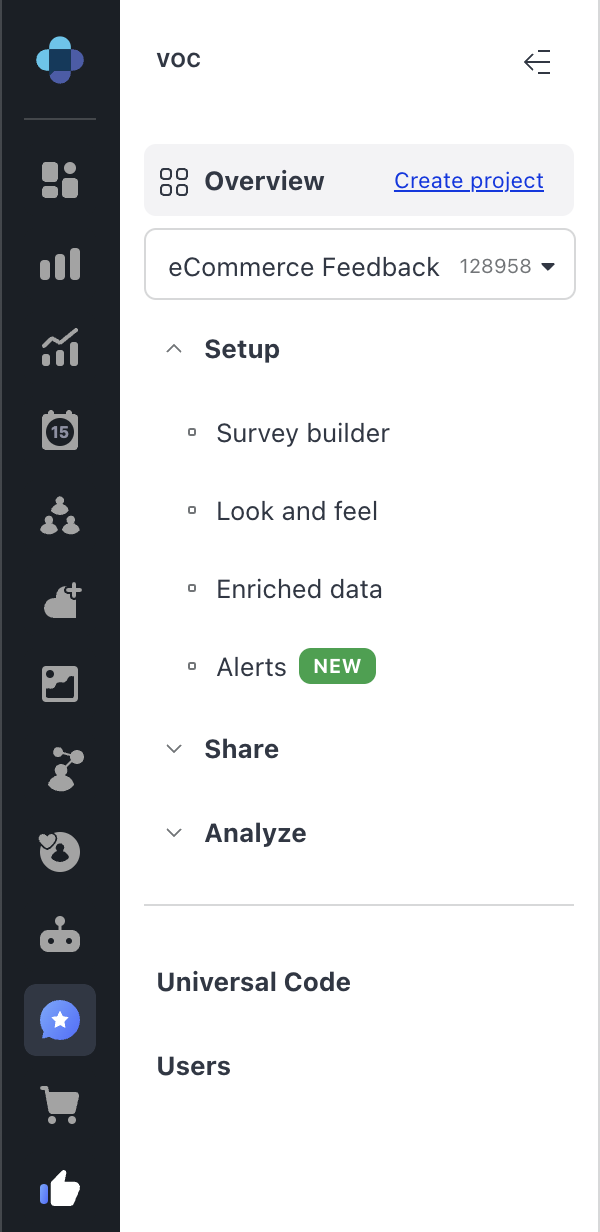 Feedback Tab with Multiple Language Translations
You can now set up the feedback tab with 35 language translations to broaden support for your site international visitors.
The feedback submitted in different languages is seamlessly organized and made available for review and analysis.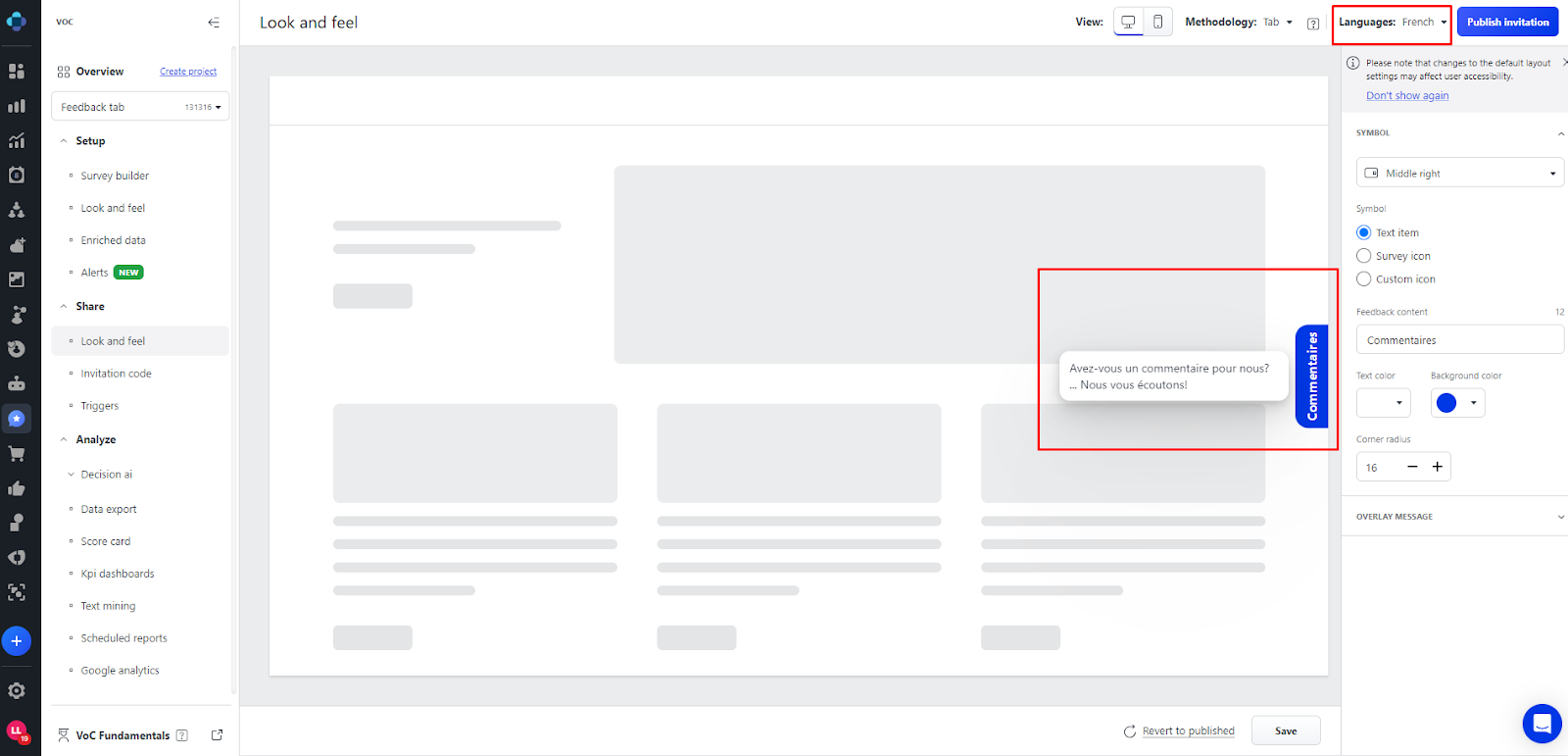 Additional Enhancements and Bug Fixes
This release includes various minor enhancements and bug fixes to further improve system stability and performance.