Publish Displays Using Wordpress
There are two main ways to publish displays using Wordpress. Once you have generated an embed code from the Publish Center within the Emplifi UGC module, you may use either of the following approaches:
Paste Directly into the Page
Navigate to the Pages screen from the side menu.

Create a new page or edit an existing one.

Select the text tab on the top right of the page's body in order to switch to the HTML editor.

Paste the embed code directly into the body of the page at the desired location and you're done!
Create a Custom Text Widget
In the side menu, click into the Appearance to access your Widgets.

Select and customize a text widget.

Enter the Embed code generated from the publish center.

You can then drag and drop this reusable widget within your site's layout!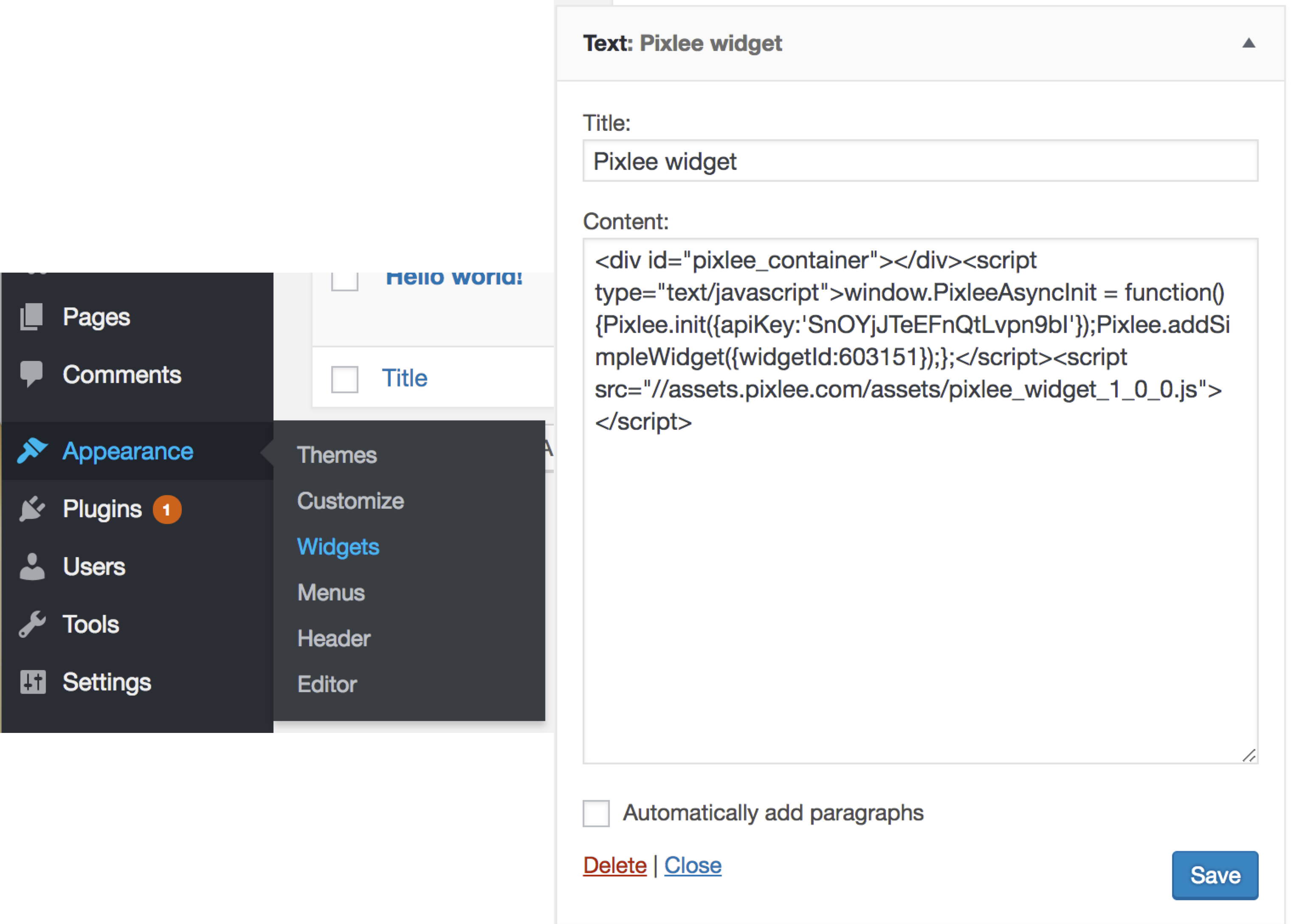 Do you have feedback or more questions? Contact us directly at support@pixleeteam.com.