What are product albums?
Product albums are used to organize content for every product in your account. Anytime a new product is added to your account, an album will automatically be created.
You can use product albums to publish dynamic product description page displays (PDPs) or product specific triggered emails.
To access product albums, under the Curation dropdown in the top navigation bar, select Products. From here you can see your product information, including how many photos are in each product album. Click on a product's number of photos to open that product album.

How is content added to a product album?
Anytime you tag a product in a piece of content, that piece of content is automatically added to the corresponding product album. If you have a product gallery on your site, your customers can submit content directly to the album's inbox using the direct uploader button (if enabled).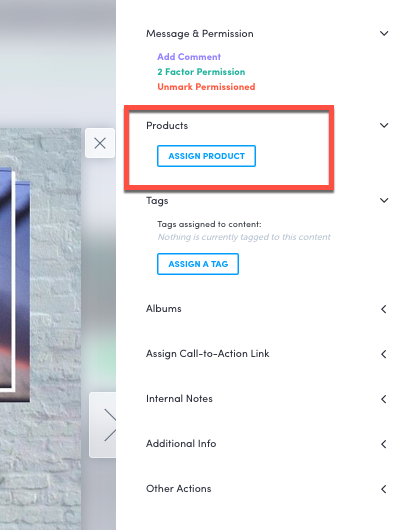 To learn how to publish a Product Description Page display (PDP) and how to add/import products, see Publish a Product Description Page Display (PDP).
Do you have feedback or more questions? Contact us directly at support@pixleeteam.com.