How Do I Remove the Add Your Photo Button?
To remove your widget display's "Add Your Photo" button, you'll have to edit your display's theme through the design editor. Under the "Header" dropdown on the left, there will be an option for you to show/hide the button. There is also an option there for you to do so to the "End Tile Upload" button.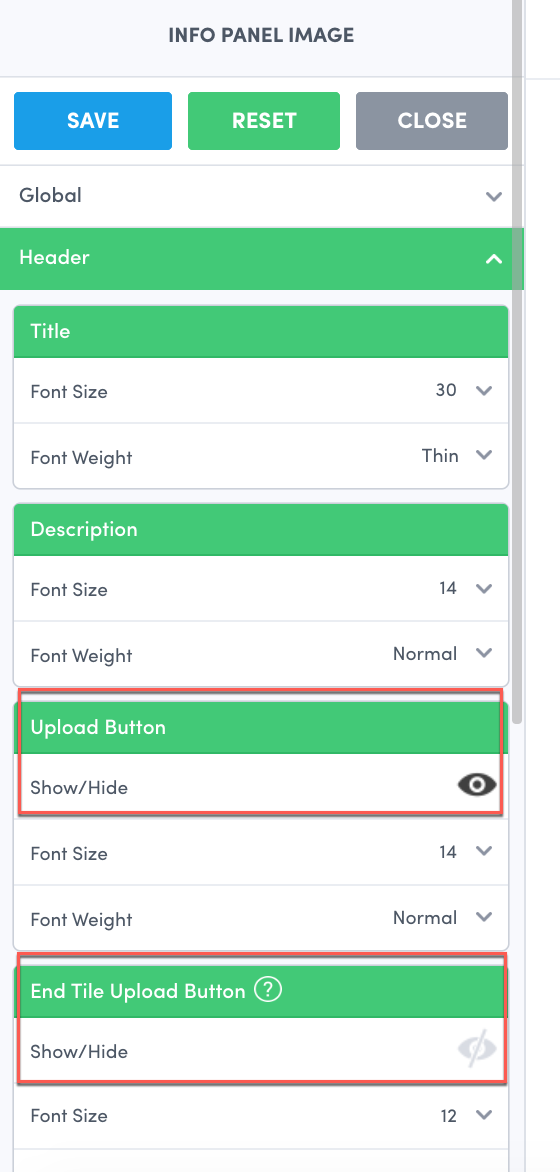 Do you have feedback or more questions? Contact us directly at support@pixleeteam.com.