How Do I Add Voting to My Gallery?
From your "Albums" dashboard, click the tool wheel on the bottom right to access the album settings. Here you can toggle voting on and off. When toggled on, you'll be able to set the amount of times a user can vote either:
Once ever.

Once a day.

Once a week.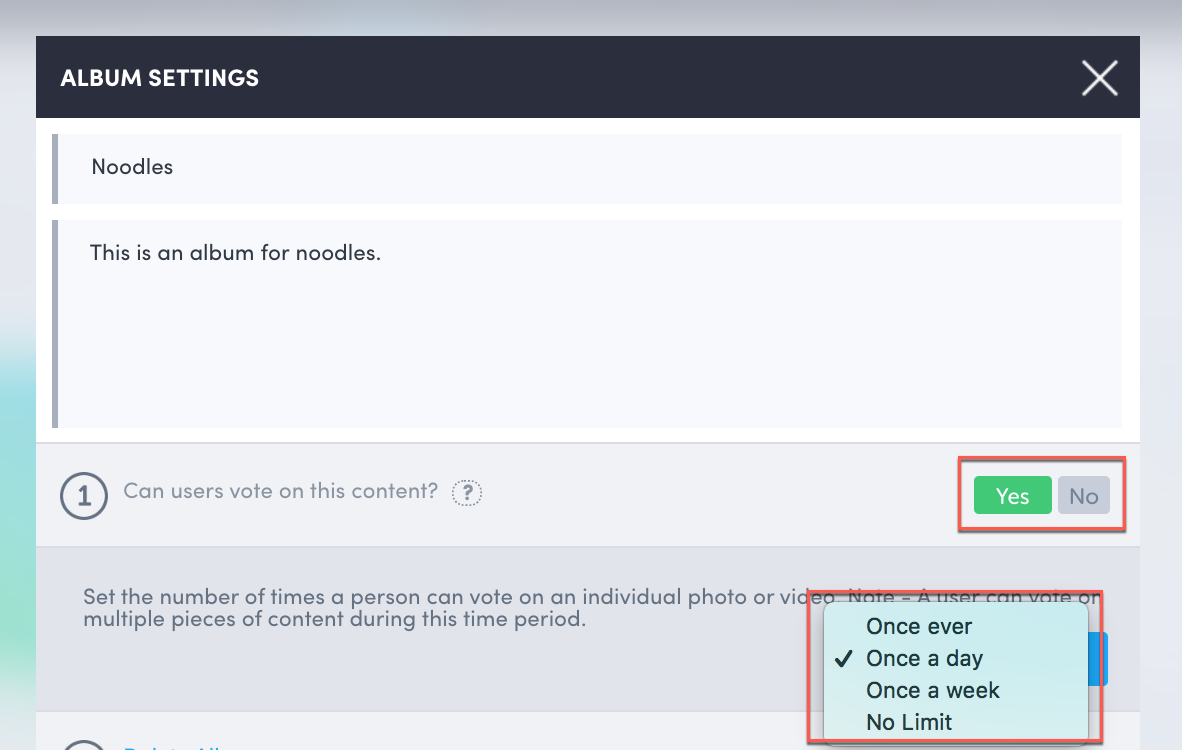 Do you have feedback or more questions? Contact us directly at support@pixleeteam.com.