Flags are a great way to catch content that's collected in your Emplifi UGC dashboard. You can set up flags for a specific user handle, caption/word, or hashtag. Flags can be used to auto-deny content or to notify you about specific posting credentials.
How Do I Set up and Manage Flags?
Click into an album.

Click "Flag Settings" in the top right corner of the dashboard and a lightbox will pop up displaying all of your current flags.

Click the "Add New Flag" button in the top right corner of the lightbox.

Set your flag credentials and click the "Add to List" button to save your new flag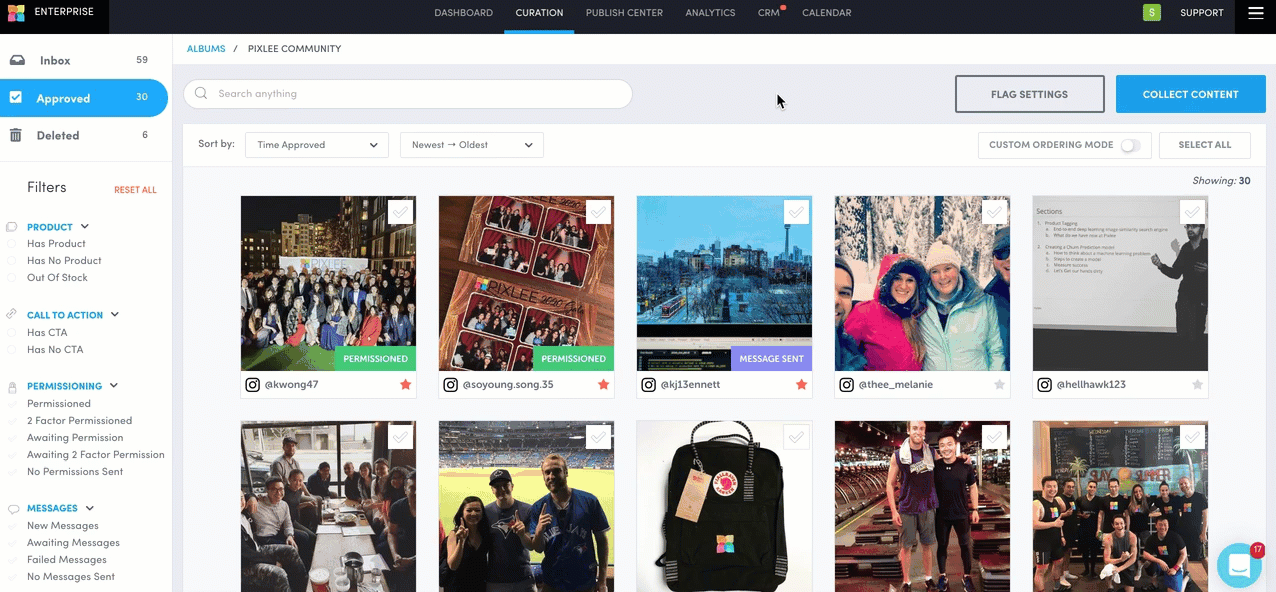 Can I Auto-deny Content from a Specific User?
You can auto-deny content from a specific user if that user regularly submits unwanted content to your brand's hashtag and it is not picked up by the spam filter. Simply open up a piece of content and under the "Other Actions" dropdown, click the "Auto Deny" button.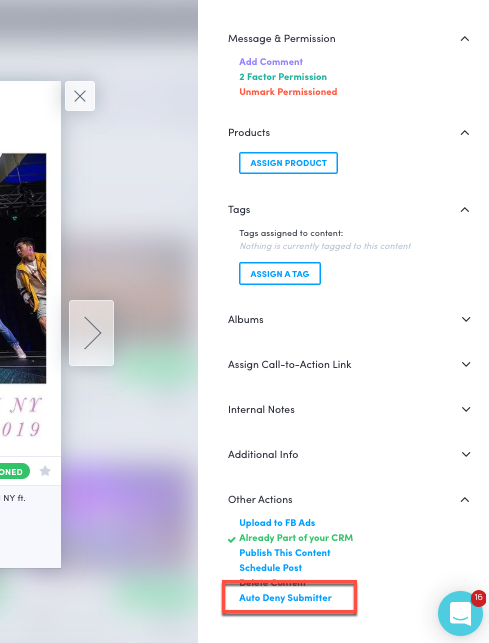 Does the Emplifi UGC Module Filter for Spam?
Emplifi UGC automatically filters for spam. Spam refers to collected content that is irrelevant or inappropriate. Emplifi UGC has a built in spam flag system that catches things like inappropriate language, nudity, duplicate content, and low quality images.
Each album has its own spam folder that includes all content caught in the Emplifi UGC spam filter. You can view spam content by clicking the "Spam" tab in an album's inbox.
Do you have feedback or more questions? Contact us directly at support@pixleeteam.com.