Embed Emplifi UGC in Shopify
You can embed Emplifi UGC into your Shopify website. Please keep in mind Shopify website setups can vary across different brands, so we'd recommend that you reach out to your Shopify representative or web developer for assistance if you run into any issues.
From your Shopify "Home" tab (https://(INSERT STORE NAME).myshopify.com/admin), towards the left side panel, click "Online Store".

Click "Themes" and click into the theme you'd like to edit.

On the left side panel, towards the bottom, click "Theme Actions".

Click "Edit Code".

Search for the segment you want to embed Emplifi UGC into (ex. page template or a footer layout).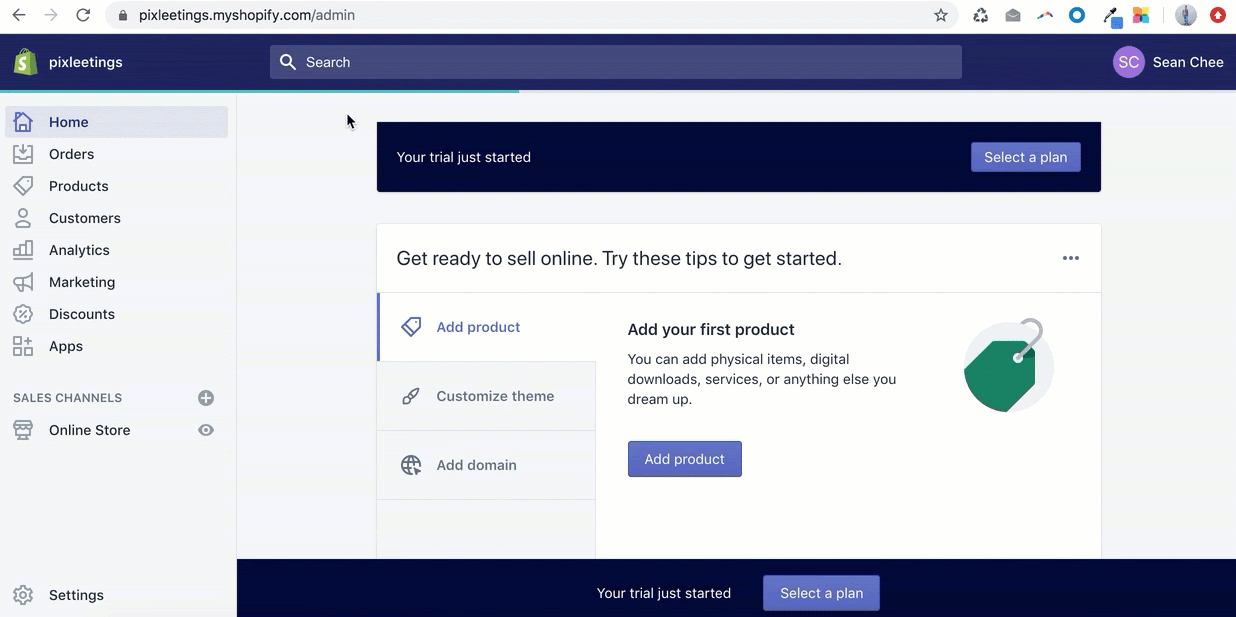 Looking to set up a PDP on Shopify? Go to our developer documentation to learn more.
Do you have feedback or more questions? Contact us directly at support@pixleeteam.com.