What are Creator Reviews?
Creator Reviews allow you to generate high-quality reviews from your community. You can now tap into your network of creators to solicit high-value reviews from your network of subject matter experts, all within Emplifi UGC.
How does Creator Reviews work?
Make reviews a required step in the creator gifting process to get more value from the creator collab.
When setting up a campaign, under the Campaign Goals section, toggle on the "Creator reviews" option and select the time frame you want to send a review solicitation email to the creator.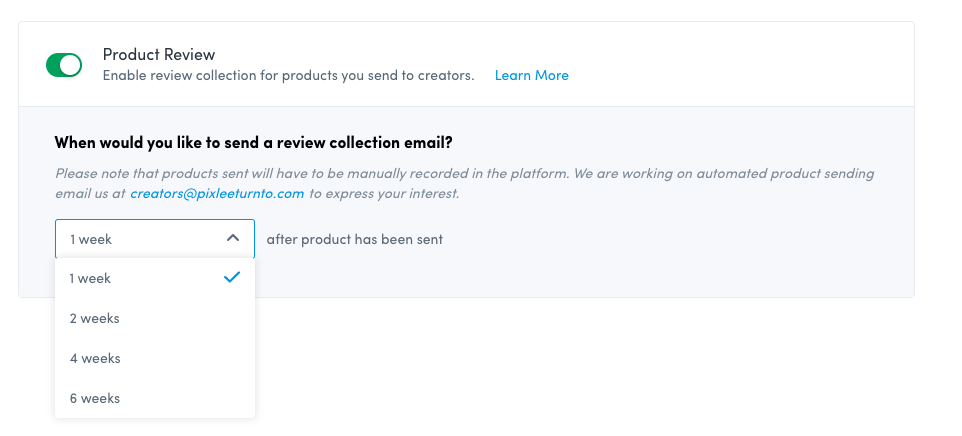 When will creators receive their email?
We'll use the Gift Sent Date when soliciting reviews to your creators. You have the option to send an email 1-6 weeks after the gift sent date.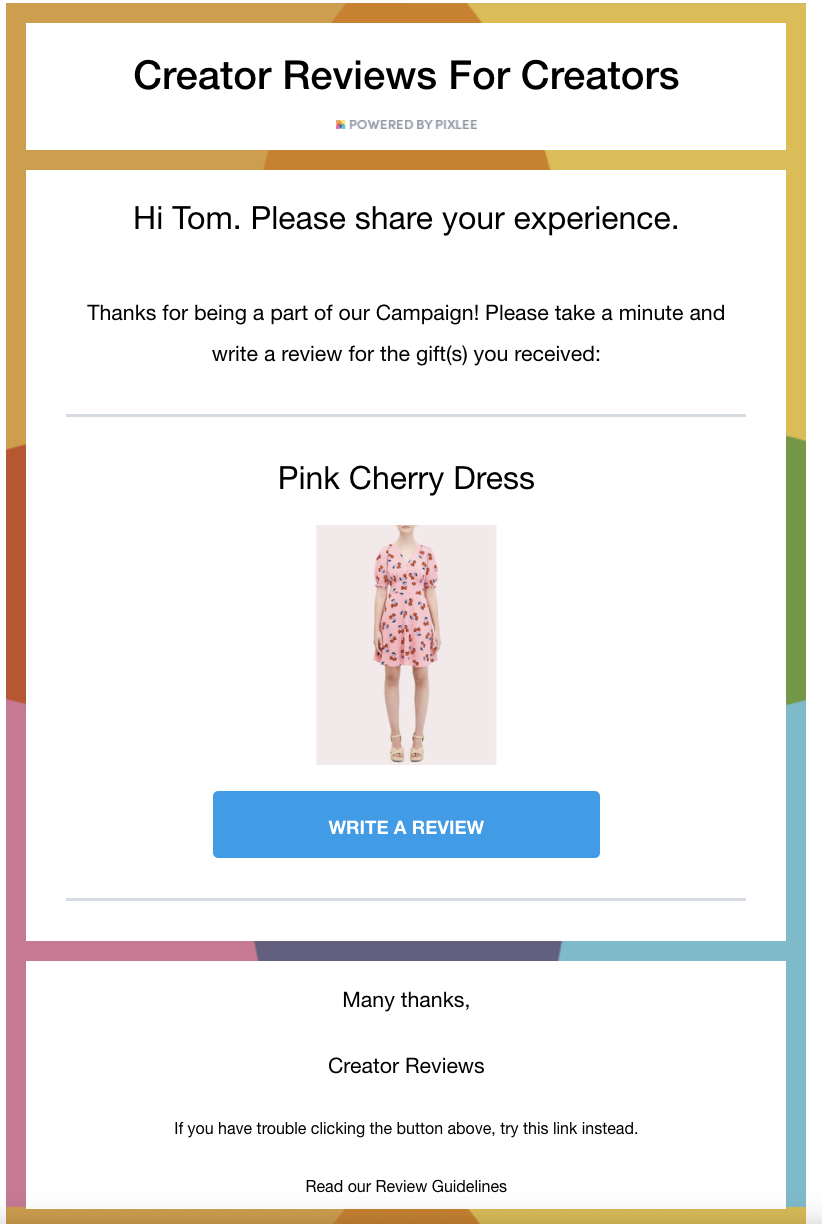 How can I see Creator Reviews?
Reviews submitted will be viewable in the content tab, under "Review Content" in the campaign view.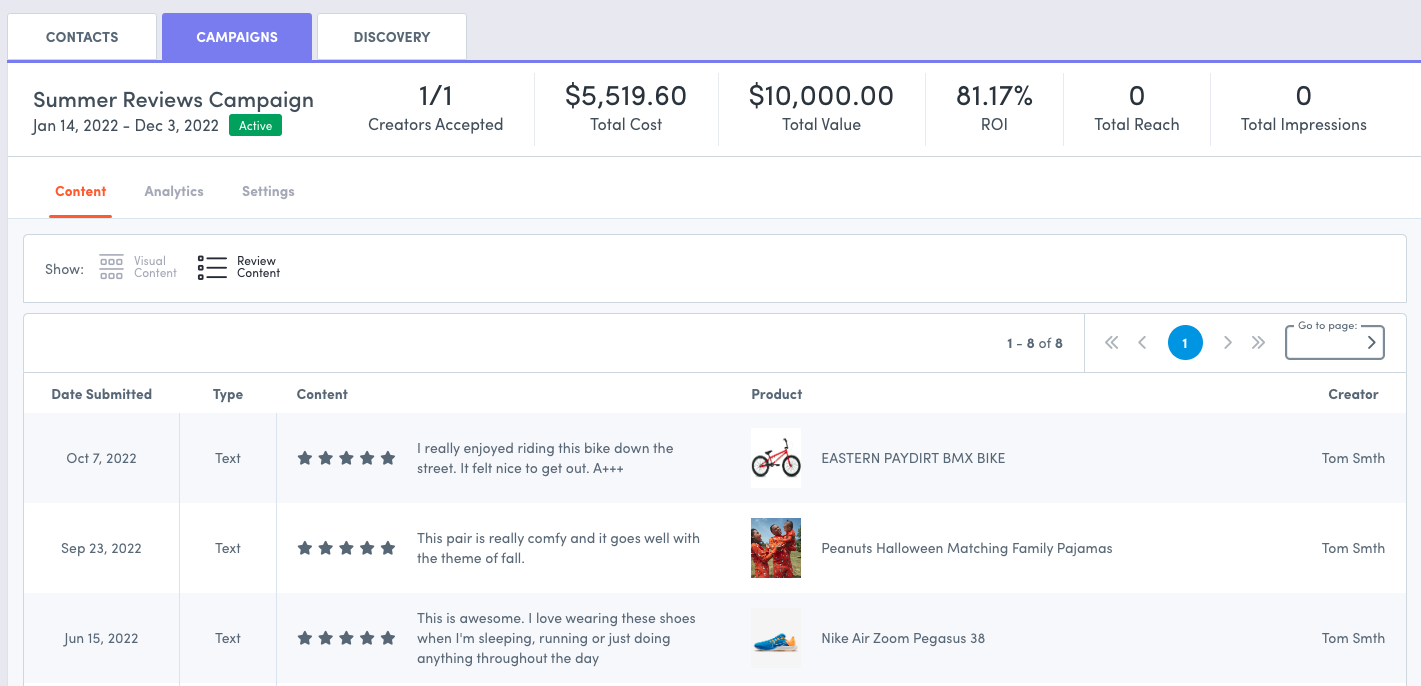 Why can't I turn on Creator Reviews?
This feature is available with Creators+. If you're interested in turning it on please reach out to your customer success manager for more details.
Do you have feedback or more questions? Contact us directly at support@pixleeteam.com.