Collect Content from Youtube
With content from Youtube, you will be able to make more use of videos to showcase your products/services and further engage with your customers. You'll be able to collect content from Youtube through direct URLs. Here's how you can use it:
Go into your collection settings in an album.

Click the YouTube tab on the left.

Paste the YouTube URL and click the "Submit Content" button.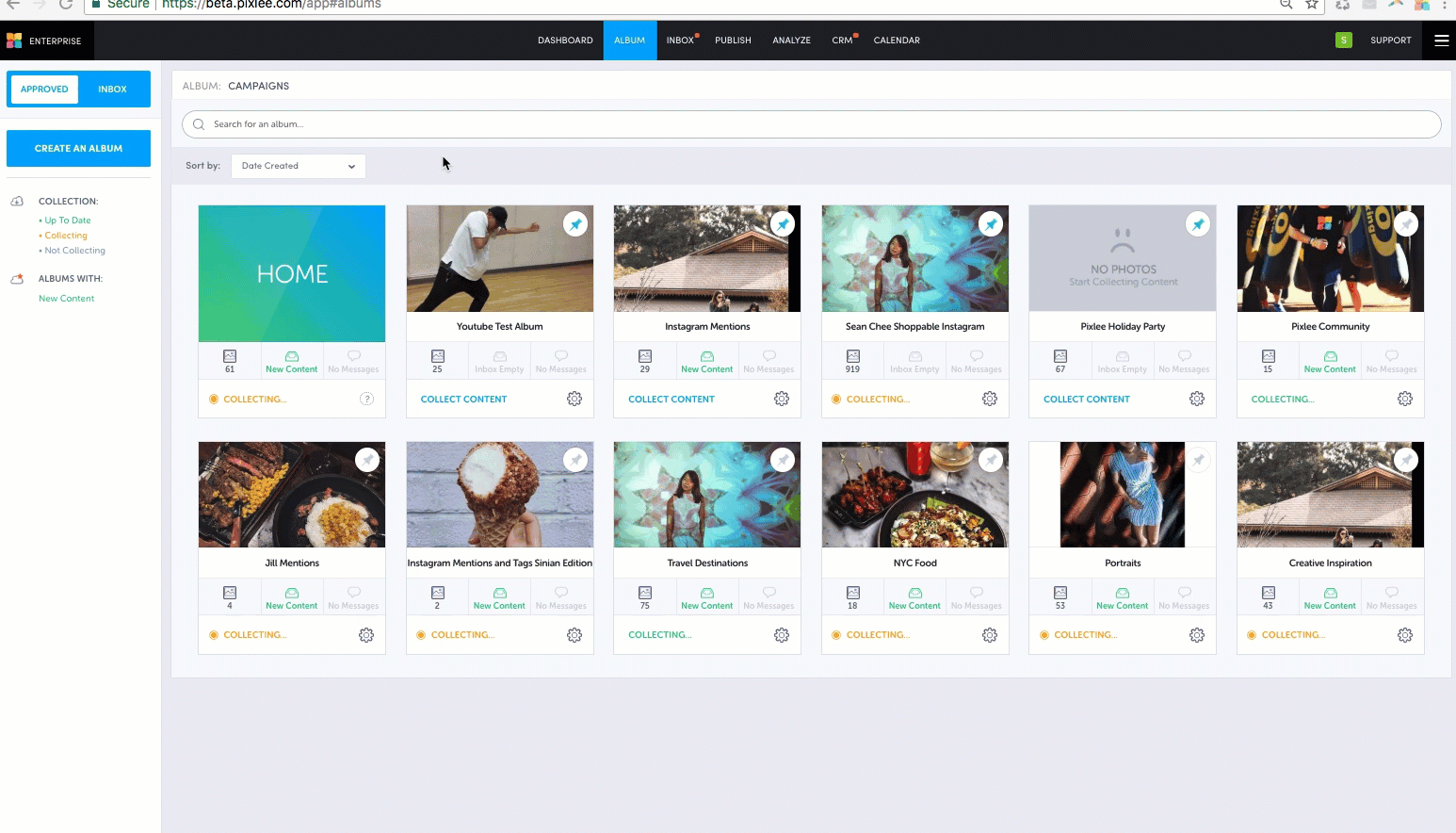 Do you have feedback or more questions? Contact us directly at support@pixleeteam.com.