Changes to Instagram Hashtagged Content 06-10-2020
Due to changes in Instagram's API, there have been some changes to collected Instagram hashtagged content.
See below:
Userhandle will display "Unknown User"

# of followers will not be available

Any tagged users will not be available

User avatar image will not be available (unless if we've previously collected content from the user)

Hashtag collection is limited to 30 hashtags per Instagram business account
@mentioned and brand tagged content will continue to display the above information.
With these changes, we recommend setting up Instagram mention and photo tag collections if you haven't already, as content collected through these methods will not have the missing information that hashtag collected content does.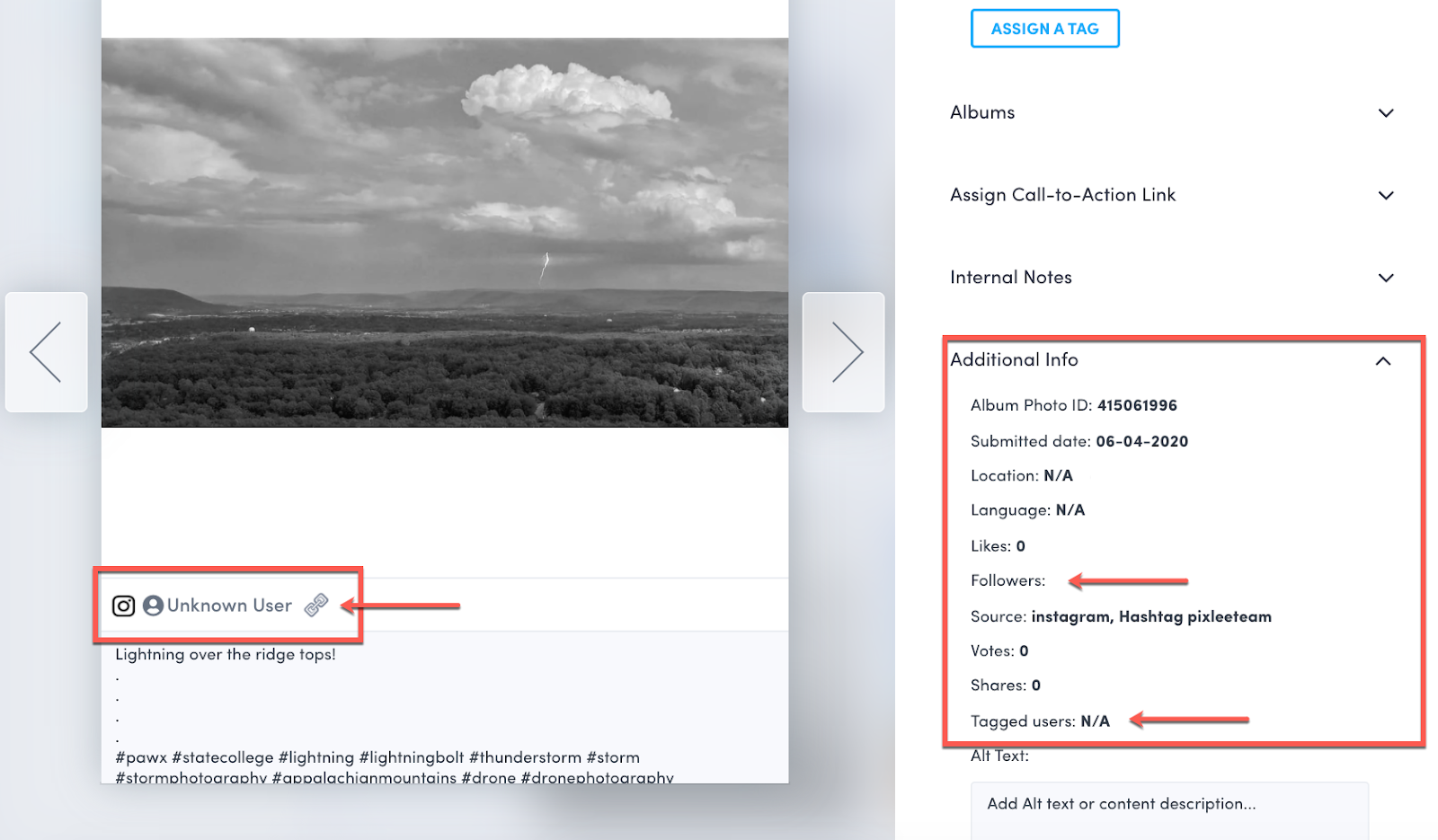 To have the user handle of your branded Instagram content displayed, please check the following:
The Instagram account is successfully connected within the social profiles settings

Your album is collecting directly from the Instagram user handle

Even if you're only collecting the branded Instagram content via hashtag, the user handle would not appear
Do you have feedback or more questions? Contact us directly at support@pixleeteam.com.