Live Commerce
Add Hero Image to Live Stream Events
You can now add a hero image to a Live Stream event.
A hero image is the image that appears as a preview of a Live Stream event on the Live Page of your website. The hero image of a Live Stream event gives users a quick look into the event.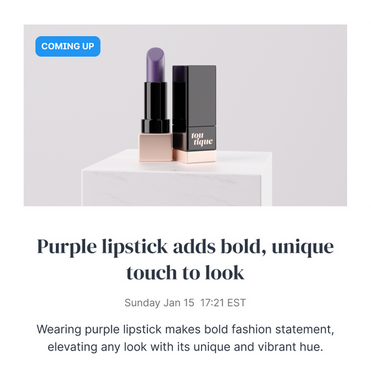 You can add a hero image when creating a new event; you can also upload a hero image to a scheduled or ended event.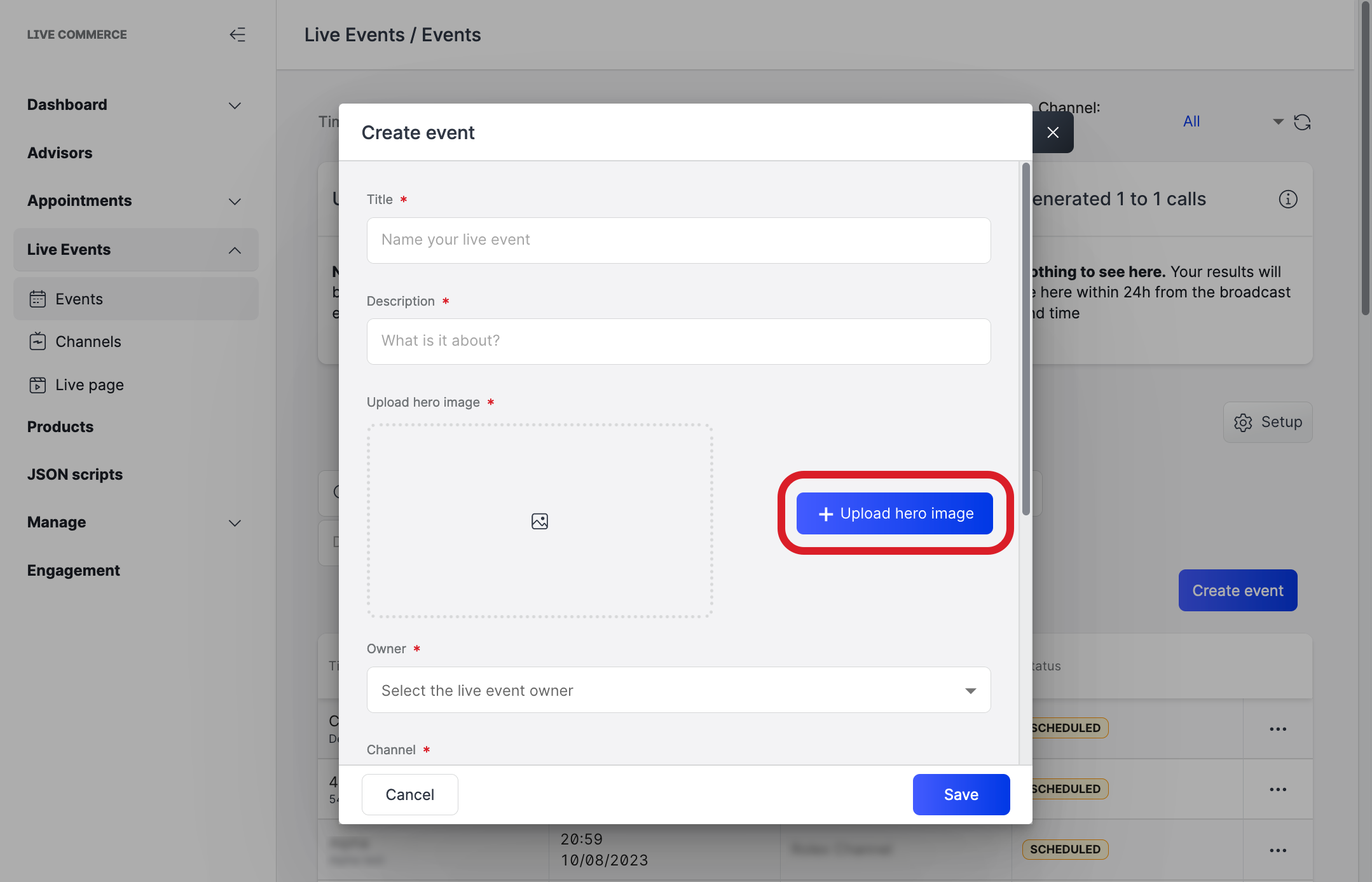 The image that you want to use as a hero image must have a landscape orientation and an aspect ratio of 16:9. For best results, use an image that has dimensions of 1280x720 px or greater.
Edit Ended Live Stream Events
You can now edit Live Stream events after they have ended.
For an ended Live Stream event, you can edit its title, description, and hero image. This gives you more control over the information that will be visible when the event is added to the Live Page of your website.
To edit a Live Stream event, navigate to Live Events -> Events, click the event to update, then click Edit event details.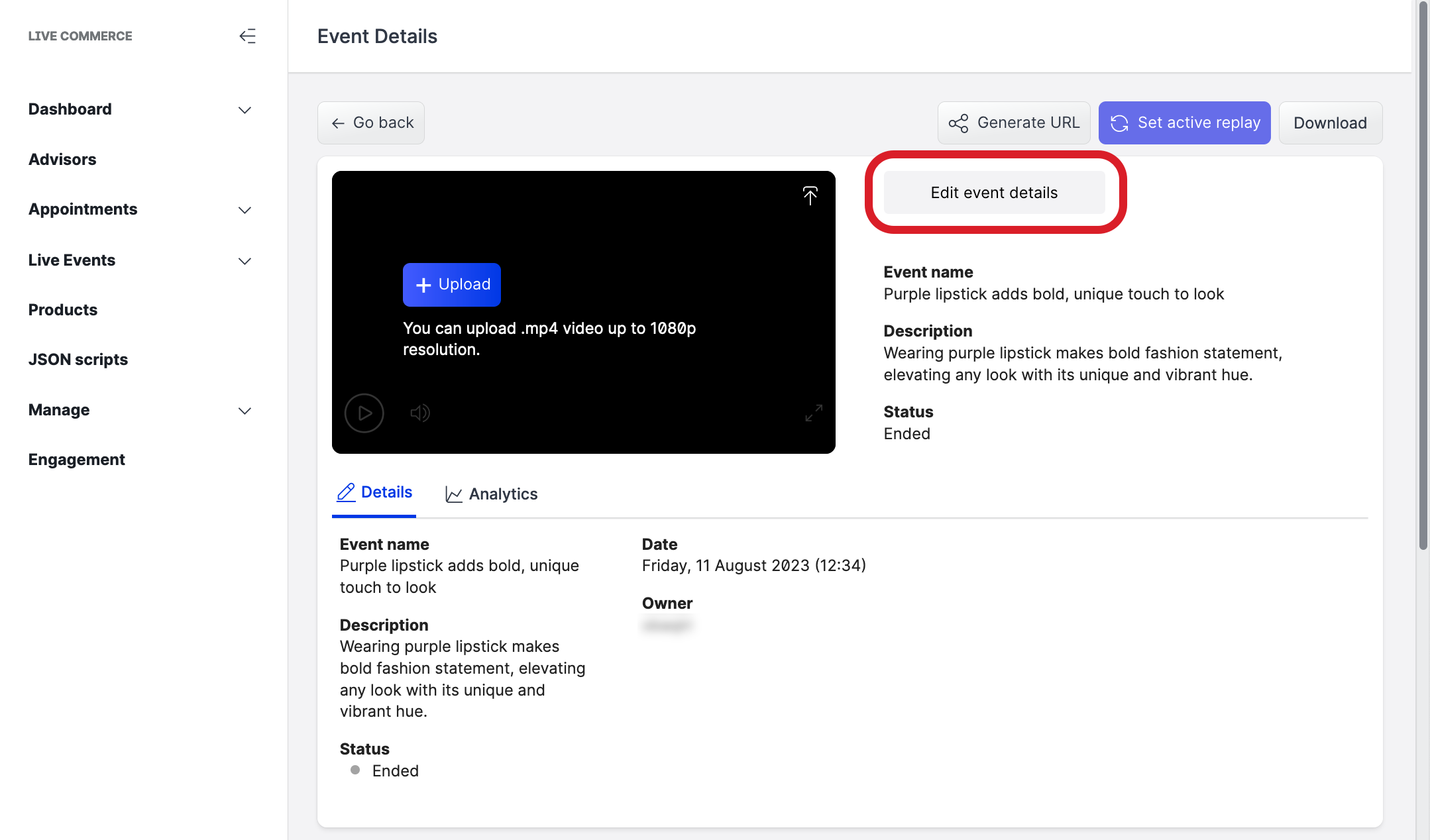 Improved Website Performance
We updated the underlying platform infrastructure to reduce the load time of website pages.
The website pages now load faster, which improves the overall user experience of your customers.
Windows App Enhancements
We released a new version of our Live Commerce Windows app - v5.2.2.0.
This version brings some improvements of the user interface to optimize the user experience and align with the iOS and Android apps. You may notice minor visual changes in the app. If you have any issues with the introduced changes, please contact your Customer Success Manager.
How can you get the new version?
Your Customer Success Manager will send you the link where you can download the new version of the app. Please uninstall the current version of the app and install the new one.