Added Save button to Engagement Designer
When you create an invitation using the Tab methodology, you will find a new Save button at the bottom of the Look and Feel page. You now have the ability to save the invitation configuration before you publish. If you attempt to leave the page without saving your changes, a confirmation message will display to confirm you want to leave without saving. You will also receive a confirmation message when you attempt to change to another type of Methodology.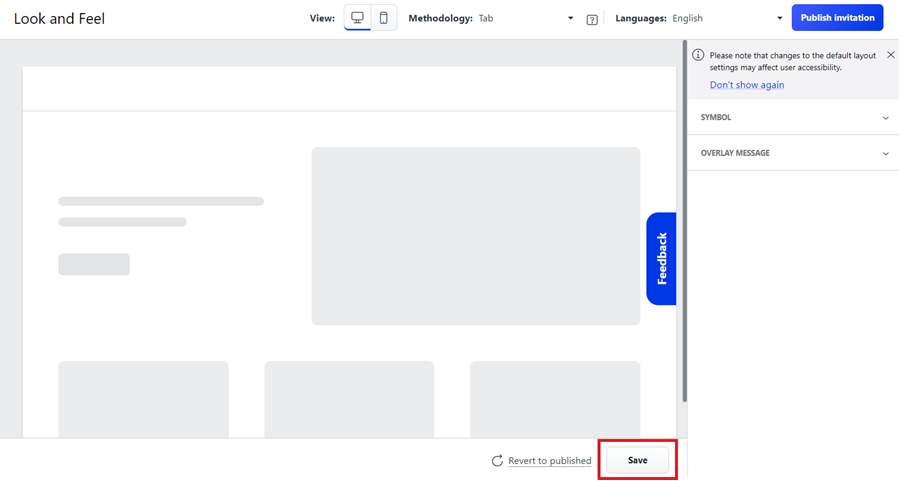 Sunsetting the iper.text feature
We are sunsetting the iper.text feature from the system. The iper.text feature will no longer be available on the Analysis section of the system.
Minor Bug Fixes
We have fixed several minor bug issues.