Analyze Your Fans and Followers
In order to have a good understanding of who is consuming your content, it is important to know your fans and followers well. You can get a deep understanding of them in different parts of Analytics.
In order to build successful content, you need to learn who are you creating content for. The Fans section in Analytics gives you a clear overview of your fanbase. Here you can see the Distribution of Fans by country - presented in both a map graphic and list of your top countries by fans and follower size.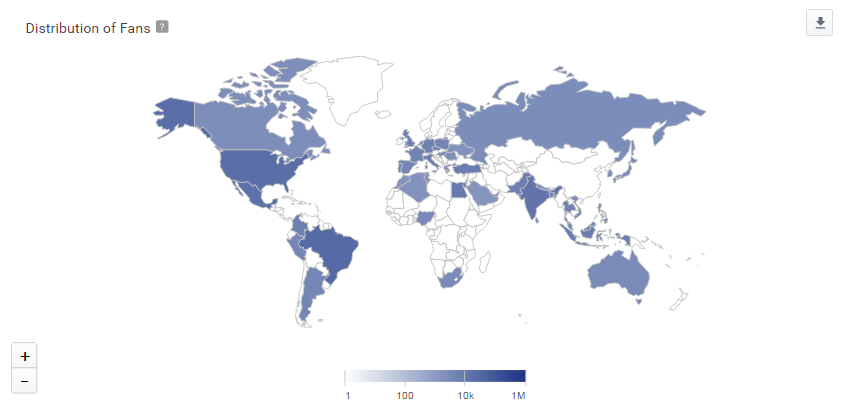 For an in-depth overview of your Fans, go to the Insights section and select People.

Here, you can filter the Fans Distribution using the buttons: Fans By Country, Reached By Country or Engaged By Country. This is a great tool that enables you to see the connection between your Fans, interactions, and reach by location.
Take a look at the image below. When applying each of the three different features, you'll be able to notice differences that can help you better understand your fans and followers. Is your fanbase bigger than your engagement? Are you not reaching enough of your fans? Use this tool to find out.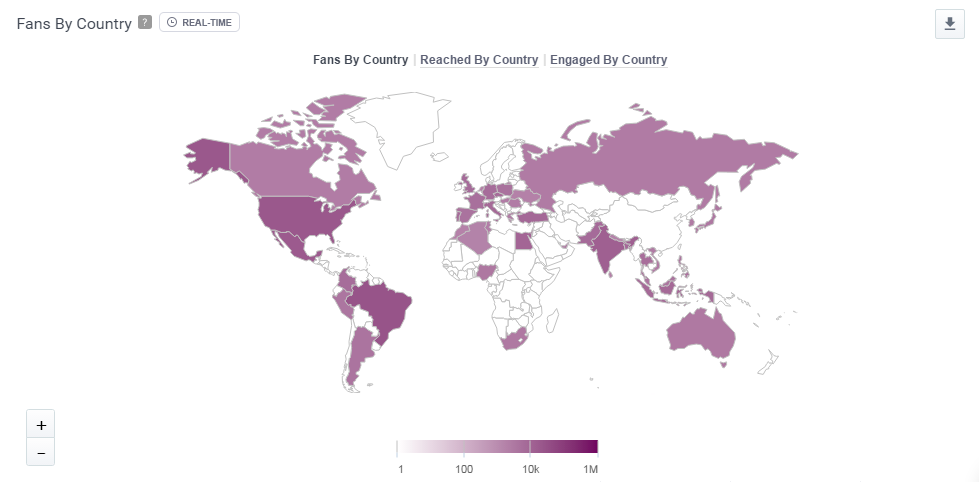 You can also examine Fans Distribution by city and language and view additional charts which outline your fans' demographics.

Finally, you can go over to the Community section in Analytics. This section will give you a complete overview of users posting content to your company's profile, showing you which community members are receiving the most engagement from other users.
In the Community Analysis section, you can find the list of top 100 Content Creators in your community. This list displays the number of posts the Content Creators published, in addition to the number of Likes, Comments, and Shares their posts received. You can filter through these posts by Reactions, Shares, or Comments.