2021.07.22 - IGTV Post Collection
We're excited to release our newest update - IGTV Post collection! This means more variety of content that you'll be able to collect and share with your customers.Within your album's collection settings, you'll only be able to collect IGTV posts from your connected Instagram accounts. Any active collection process that has this will mean that new IGTV posts will be pulled in automatically – no changes need to be done there. IGTV posts cannot be collected by the means of Instagram mentions or hashtags due to Instagram API limitation.
The Pixlee platform collects IGTV content from connected profiles. This includes any connected Instagram login or influencers connected to Pixlee. Since collection is enabled for connected profiles, all IGTV content is also auto-permissioned.
Additionally, we've added a filter labeled as "IGTV Post" under "Content Source", in which you'll be able to sort out only those types of content. IGTV posts content will have a TV icon to help you differentiate the type of content you're looking at.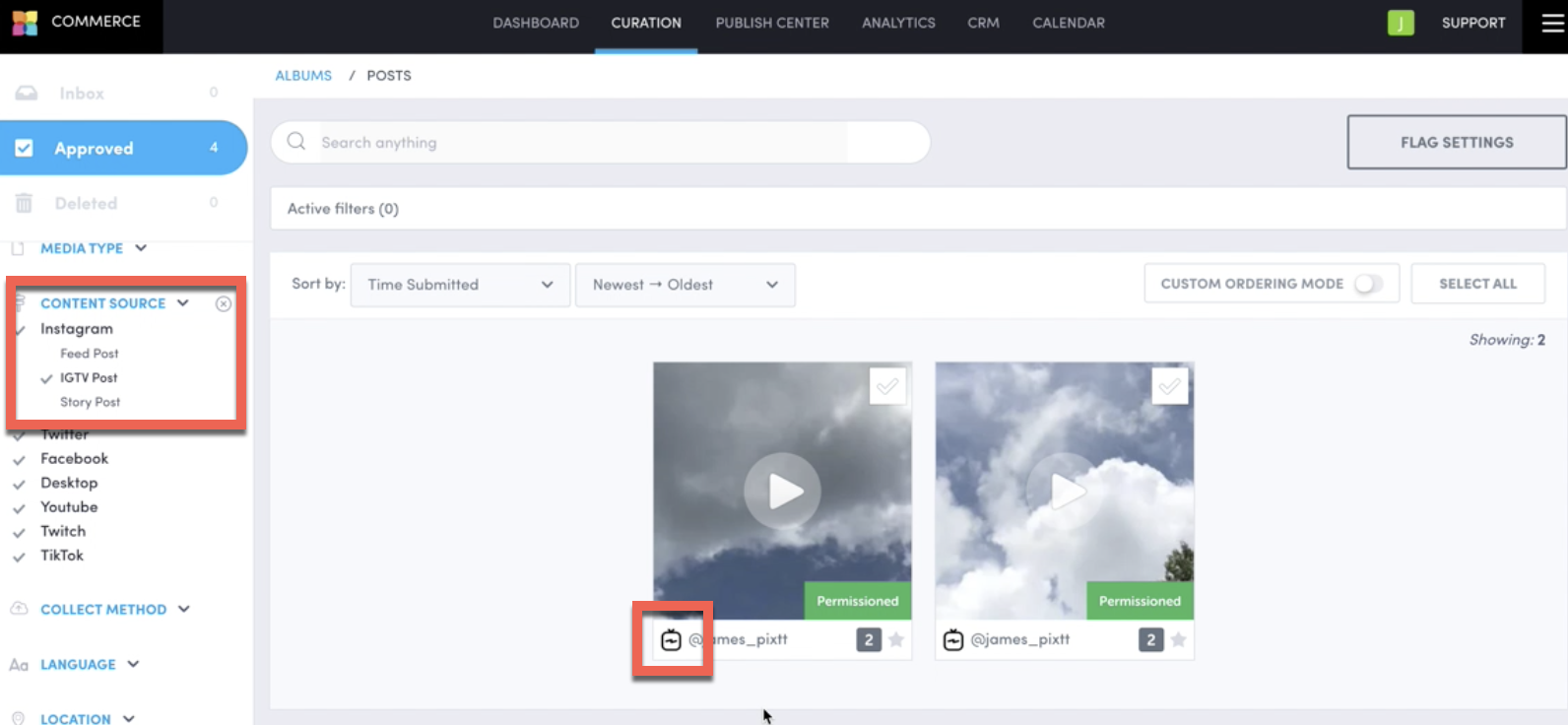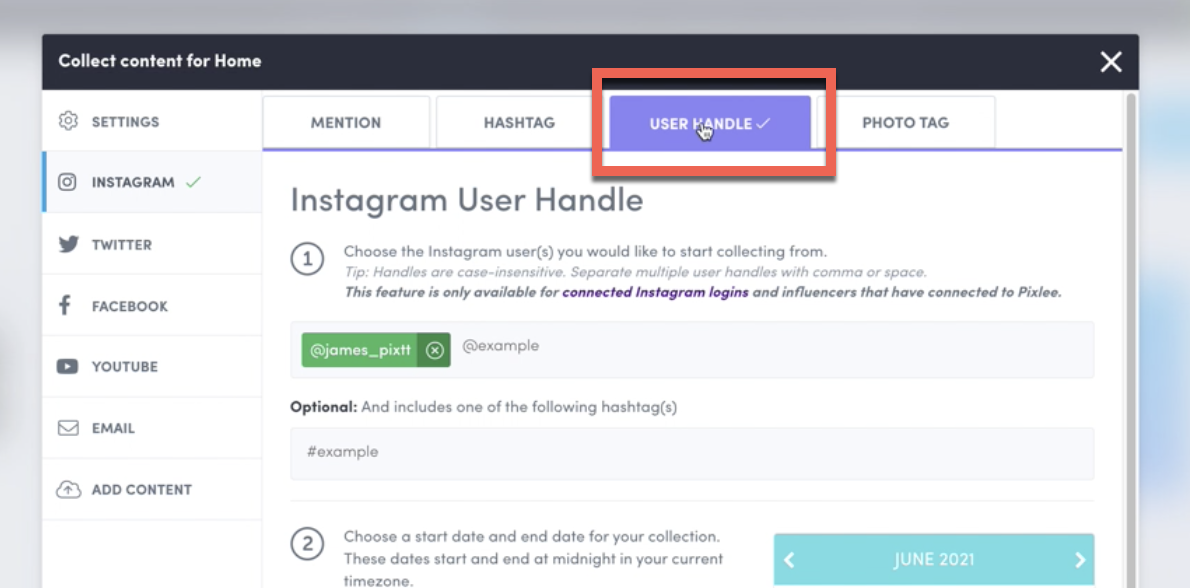 If you have any questions, please let us know via support@pixleeteam.com or through the in-app chat!