2021.06.24 - Uploader Input Fields and Checkboxes
We're happy to announce that we've added the ability to enable up to 10 custom input fields, as well as 10 check boxes, to the gallery uploader to support various use cases and data collection methods. We've made it really simple to customize your uploader to make it even easier to capture desired details from your customers as they upload content. For more information, see the following video:
https://www.loom.com/share/2fe6a92afb624ce6969779ad96ef88b5
This can be accessed within the Pixlee Publish Center when editing a widget display. It'll be located within the Uploader dropdown for step 4.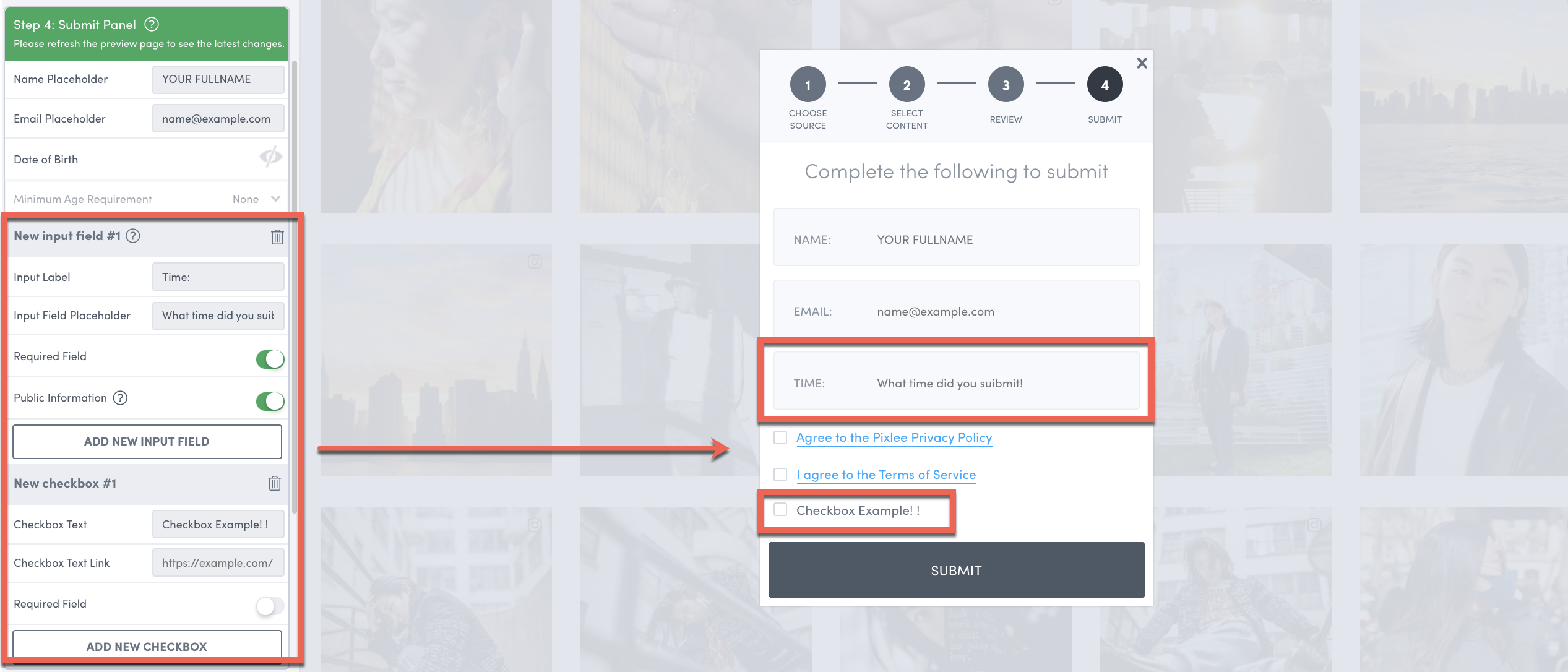 If you have any questions, please let us know via support@pixleeteam.com or through the in-app chat!