2021.04.14 - Pixlee for Creators
We are excited to announce our newest feature - Pixlee for Creators! Pixlee for Creators is a new, standalone creator-focused platform that seamlessly ties into Pixlee's existing CRM and influencer management suite.
Pixlee for Creators will give brands enhanced visibility and insights of the creators you already work with, as well as a way to build and track new creator relationships. This new feature will have 2 major components:
The redesigned http://pixlee.me experience will be a hub for influencers to connect their social accounts and interact and collaborate with the brands they work with (that's you)! It will be tailored to your brand. Creators will use your brand specific http://pixlee.me link (ex. pixlee.me/[your-brand]) to see a branded version of Pixlee for Creators called [Your Brand] for Creators.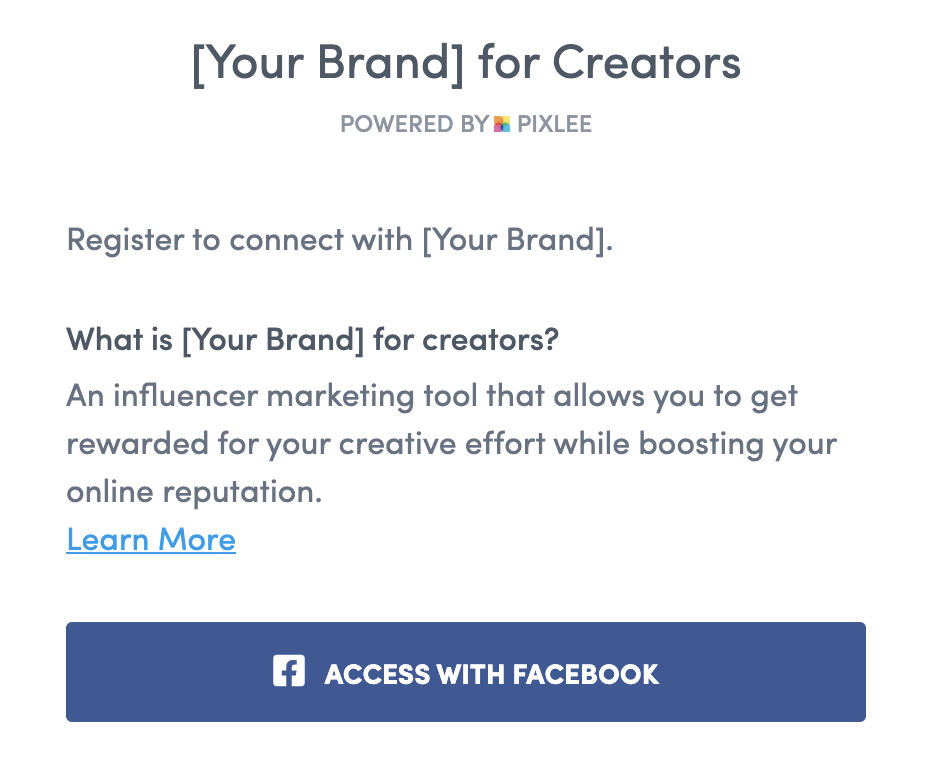 Pixlee for Creator profiles will be accessible through the Pixlee CRM. Any existing contacts in your Pixlee CRM will have their creator profiles automatically connected once they sign up via your branded http://pixlee.me link, and any new creators that sign up through your link will be added to your CRM automatically. Creator profile information will be easily accessible by clicking into a contact's detail view and navigating to the "Creators" tab.
If you have any questions, please let us know via support@pixleeteam.com or through the in-app chat!