2021.01.05 - Instagram Carousel Collection
We're really excited to introduce Pixlee's newest feature - Instagram Carousel Collection! Previously, Pixlee was only able to collect the first piece of content in an Instagram carousel post. Now you'll be able to collect and use all the content from Instagram Carousel posts!
Here are some other ways that you and your team can benefit from this product update:
Each carousel post will only require a single permission message, which can be sent from any of the individual pieces of content collected from it

About 10% of Instagram posts collected by Pixlee are carousel posts, so we expect this feature to unlock a lot more content for everyone!

Automatically start collecting and displaying all content from Instagram carousel posts. There is no need to set new collections, so nothing needs to be done on your end!
We are not able to retroactively collect the sibling content of previously collected Instagram carousel posts.
To continue reading more about how to use this feature, click here.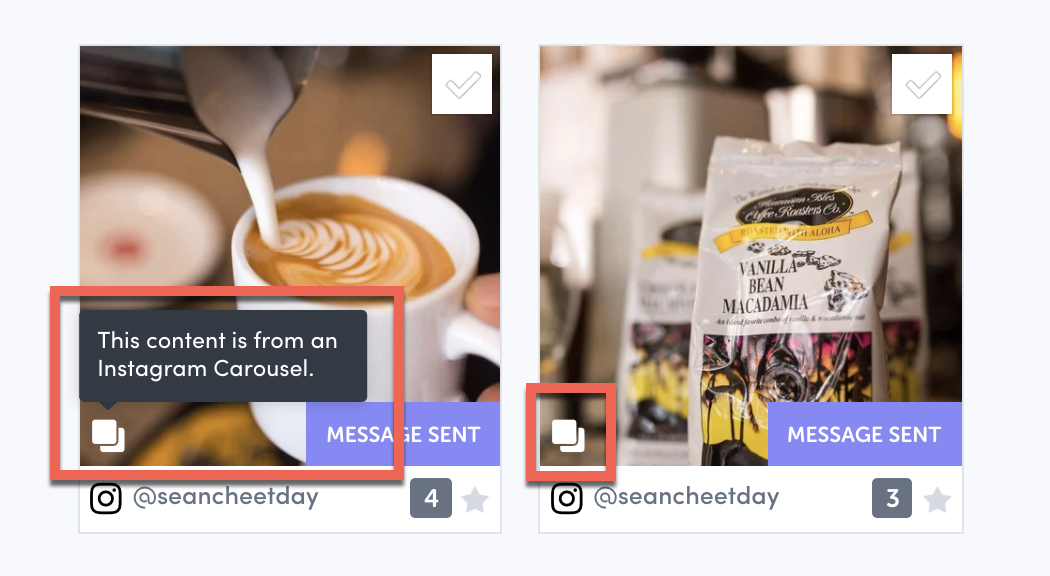 If you have any questions, please let us know via support@pixleeteam.com or through the in-app chat!