2020.06.11 - Creators Branded Email Template
We are excited to announce that we have upgraded our Creators' emails to help you better communicate with your influencers!
You can now brand emails sent from Pixlee with your logo. Ease of use for influencers is also improved with clear instructions to guide the influencer to view a pending campaign invitation or to read a new message.
From your Creators Campaigns tab, you can upload a brand logo you want to use for influencer communication. We'd recommend that you use a 95-pixel by 95-pixel square logo since these logos display the best in emails. If you choose not to add a custom logo, Pixlee will show the avatar image from your Shoppable Instagram as your brand logo.
Your uploaded brand logo will be shown in campaign invitation emails and new messages emails. The influencer will also see clear instructions on the actions to take.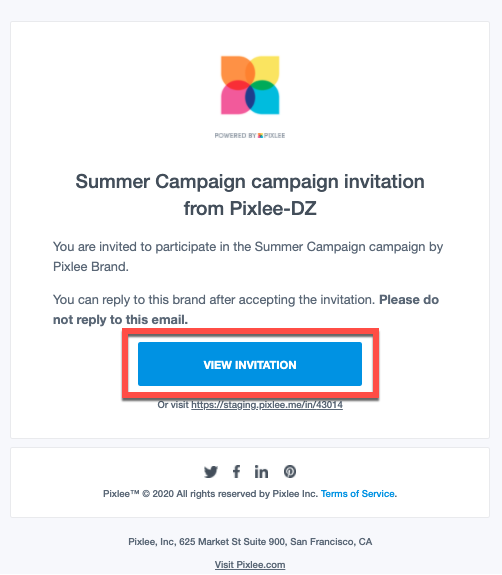 If you have any questions, please let us know via support@pixleeteam.com or through the in-app chat!