2020.05.08 - Publish Center's Theme Picker
We are excited to announce that we have updated the Publish Center's Theme Picker! Changing the look and feel of your Pixlee displays is now an easier experience as these new changes have simplified the workflow of finding, assigning, and managing your custom themes. You can view these changes in the Publish Center by creating or editing a display, and clicking into the Design Editor of one of your themes.
Listed below are the updates that have been made:
Custom themes are now presented in a searchable, sortable & paginated table to make finding and managing your themes quick and easy

The displays' currently applied theme is now always shown at the top of the page with a convenient edit button for any quick touch-ups you may want to make

The 3 Pixlee default themes are now separated from your custom theme list to avoid clutter and to enable building a new custom theme from these base options much faster (just use our clone feature!)

All custom themes can now be easily edited, copied and deleted right from the list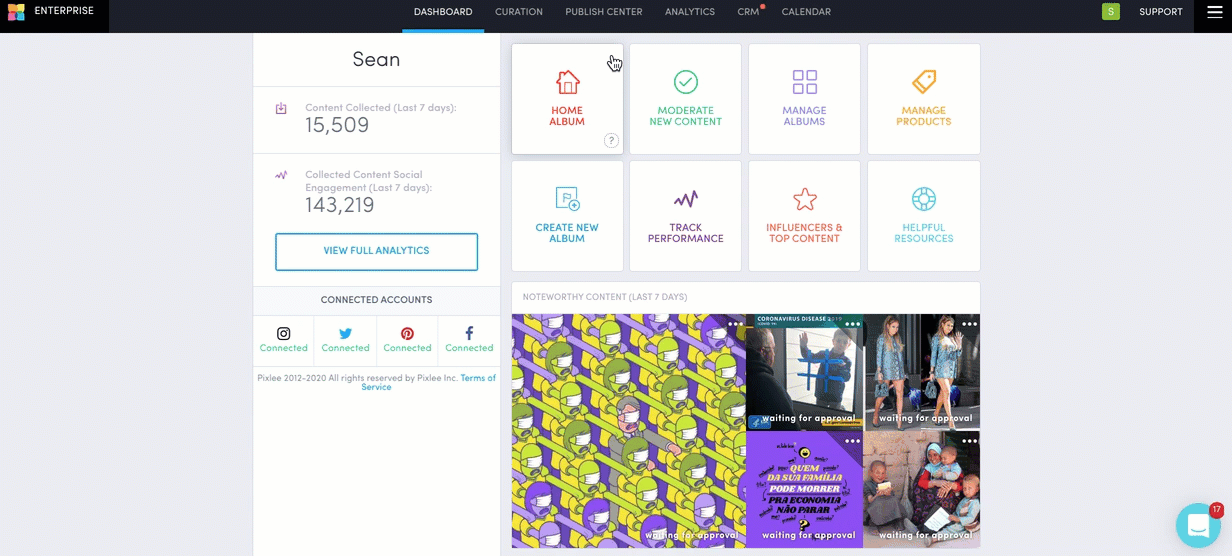 If you have any questions or feedback, please let us know via support@pixleeteam.com or through the in-app chat!