How to Integrate Advanced Permissions with Rule-Based Labeling
To leverage advanced label permissions to the max, they are smoothly integrated with your Rule-Based Labeling efforts. This means that you can create Labeling Rules for Labels with Private, Shared, or Global permissions.
For more information, see How to Set Up Labels.
We understand that Task Automation is sensitive. To avoid any misuse, you can define which user can create new rules in the Roles & Permissions settings.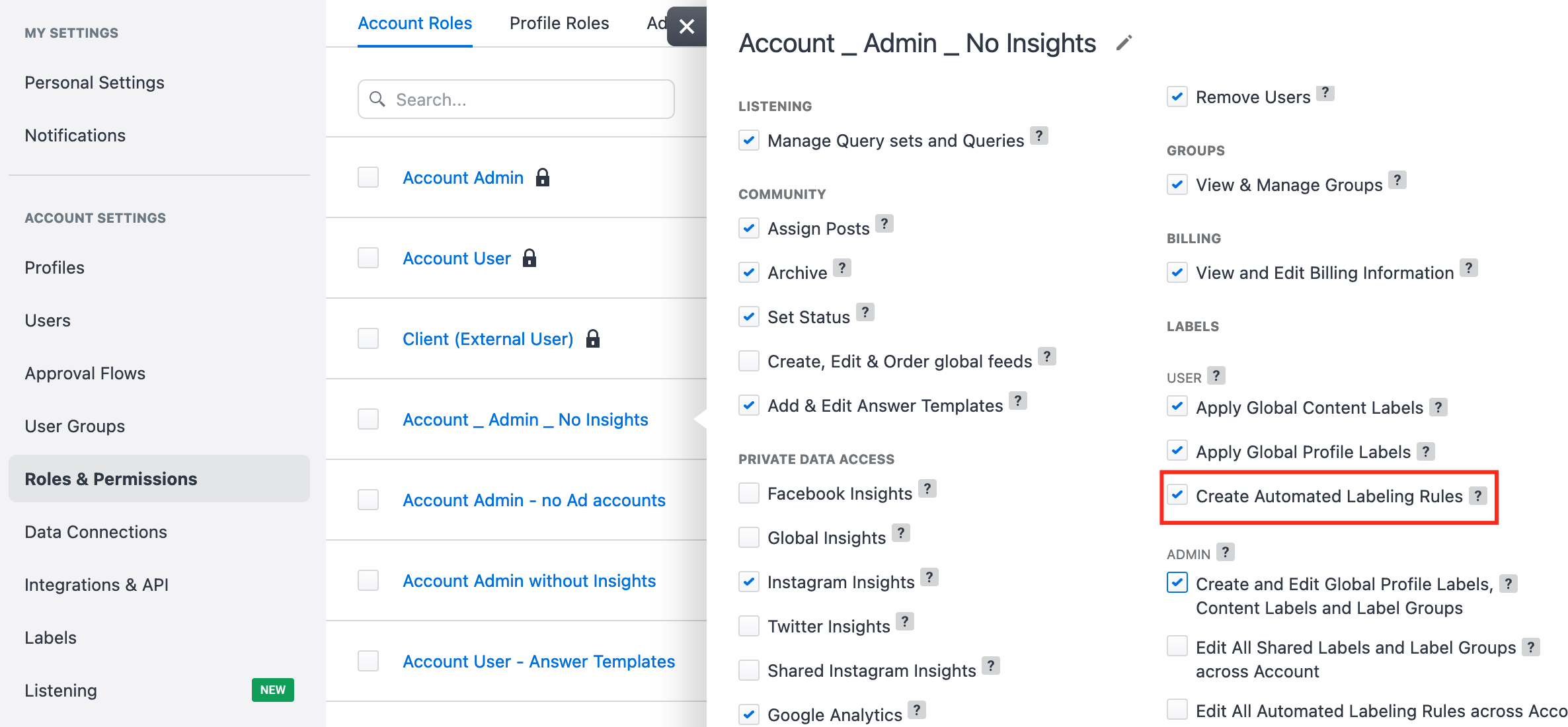 To avoid people from interfering with others' Automated Labeling Rules, only the owner of a rule can make changes to it.

To create Admin permissions, go to the Roles & Permissions settings and select: 'Create and Edit Global Profile Labels, Content Labels, and Label Groups', 'Edit All Shared Labels and Label Groups' and 'Edit All Automated Labeling Rules Across Account'. These permissions allow you to see and edit all labels and all rules. Both permissions are by default turned on for Account Admins.